Buying a Hurtta Dog Harness can be a difficult task with 10 sizes to choose from and no clear idea on where to take that measurement from. Well let us help you out here folks.
There are 2 types of Hurtta Harness, each with different measurement areas. Please see the guides below.
Hurtta Pro Padded Harness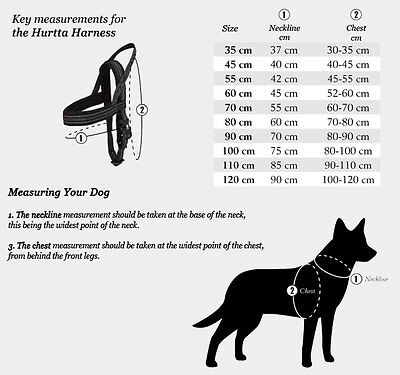 Hurtta Y Padded Dog Harness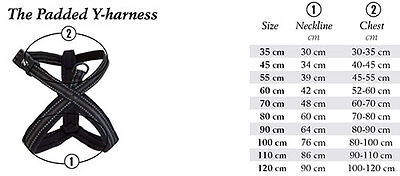 Breed Examples
35cm / 14" - Chihuahua, Toy Poodle
45cm / 18" - Tibetan Spaniel, Chinese Crested
55cm / 22" - Jack Russell, Bichon Frise
60cm / 24" - Pug, West Highland Terrier
70cm / 28" - Cocker Spaniel, Whippet
80cm / 32" - Border Collie, Welsh Springer Spaniel
90cm / 35" - Golden Retriever, Labrador Retriever
100cm / 39" - Boxer, Great Dane
110cm / 43" - Irish Woolfhound, Bernese Mountain Dog
120cm / 47" - Bullmastiff, Leonberger
Product links
Link: Hurtta Pro Padded Harness on ebay
Link: Hurtta Padded Y Harness on ebay
There we go. Hope that takes the pain out choosing the correct Hurtta Harness in the future.
Cheers
David
Wuffstuff.com