The hair straightener brush is a very hot item in eBay, Facebook or other Social media platform. And, you can find there are quite a price range of this product, so you may confuse about this. Let me show you how to distinguish and find out which one is better and why. Let me tell you how to recognize a hair straightener brush is safe.

Firstly, you must check if the seller show you the package details, such as package box, manual and so on. This is also very important for online buying.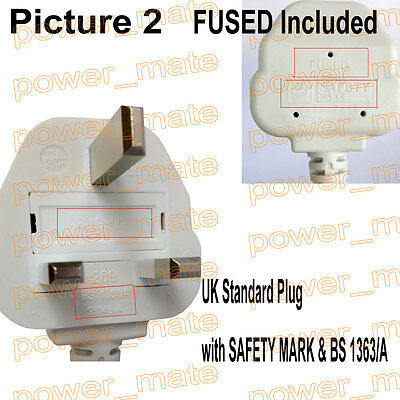 The standard UK PLUG
Secondly, you must check the plug of the hair straightener brush. Does it have FUSED , safety marked and the BS 1363/A number on it. This is very important, with this, the plug is not safe to use in EU / UK, it may cause fire or burn when using it.
Thirdly, please check if the brush is marked with a model number which is the same as the CE Certificated. Some cheap item also says they has the CE Certificated, but they can not provide the valid Certification document. So, in this case, their product can not meet the UK safety standard, it is very dangerous to use it.

Fourthly, please check if the seller can provide the EMC and LVD test report. This two test goes with the CE certification. If the seller can not provie it, please be aware of this. The CE document may not real.

Fifthly, please check if the model number marked on the hair straightener brush is the same as the CE, EMC and LVD document. As per the rule of EU, they must the same.