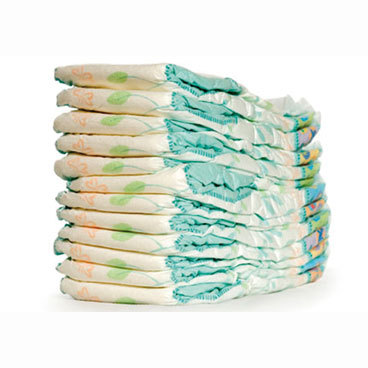 First thing is first when it comes to buying nappies. What weight are you buying for?
You know need to know your babies weight so you can correctly purchase nappies.
Once you know the weight and have found a brand you want, make sure you keep up to date with what your baby weighs and change nappy sizes accordingly otherwise you will end up giving one too many emergency baths.
Buying nappies is a case of trial and error. Don't be fooled into thinking familiar names are the best brands. I found that out the hard way!
I originally purchased Huggies only to find they constantly leaked. This was a huge surprise as I thought being a well known brand they would have a high quality product. I don't rate their wipes either.
I was amazed to find that Aldi's own nappies Mamia were of great quality and did the job.
Due to using a shops own brand with great results, I thought I would give Tesco's own a go (as that store is closer to me.) Unfortunately they leaked also.
My baby is 11 months now and I find that Mamia and Pampers are the best brands to buy. As your child grows, Pampers do an active fit range.
So, before you buy don't be certain what will work for your baby. You need to try a few out. So don't stock up too much as you may find yourself stuck with nappies that don't work for your baby.