I am a Kurt Geiger addict!!
I have sooo many pairs and have spent a lot of money on them, one of my biggest regrets was not buying the Echinacea in all colour varieties.
So when I spotted the black suede option for sale in my size I was over the moon.
I paid only £35 for them and thought I had gotten a really bargain, bearing in mind that they were £150 from the store i got my others from.
But as they say, It was all too good to be true :(
When I got them I noticed the box was different, and my suspicion started from there.
Unfortunately my suspicions were correct and they were indeed very bad fakes.
So I have added some pictures of how to spot these fakes.
Firstly the box.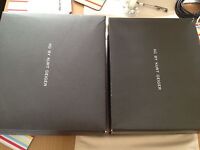 On the left is the genuine box, bigger, good quality. The one on the right is flimsy and smaller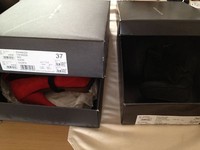 The lid is deep and almost completely covers the bottom part of the box, whereas the fake is shallow and just sits on top.
Then onto the shoes
The genuine is the Red the fake is the black.
You can see he insole on the genuine is tan and shows some of the leather around the edges, its stitched onto this and is made from leather, the fake has a plastic black insole that is glued to the shoe. Also the suede should be very soft and fluffy, whereas the fake is not and smells synthetic.
The soles on the genuine are brown and matt finish, whereas the fakes are black shiny plastic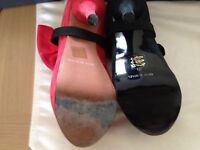 Finally the bows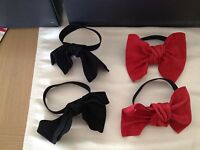 They should be made from super soft leather and be almost identical fully formed full bows, the fake ones are very different to each other one is soft the other is stiff, both are misshapen and slightly different sizes.
I hope this helps you, its certainly help me vent my anger.
Regards
Rebecca