Benefit Mascara
If you are a big fan of Benefit cosmetics, you are no doubt aware that there are many fake products out there for the fraction of the price. Ebay unfortunately is full of them! There are sellers who are selling Benefit mascaras at £6 including delivery and still have an audacity to claim that they are selling a REAL thing- WRONG.
As a authorised reseller for many brands we can 100% guarantee that even if you are the largest company around, you will not be able to pick up a product, that is Retails at around £20 for next to nothing, as lets be honest for you to sell something at £6 and then pay for the fees and delivery out of that, means that you have to pick up the item for around £2- Not Possible ( unless they are fake).
You may think who cares if you had a counterfeit item , its cheap and it does the job? However don't be misled that the quality of the item will be as good as an original.
There have been many researches done of fake cosmetics and a lot of them came back with a lot of very harmful ingredients, some of which may do permanent damage.

To avoid potentially getting a fake item, make sure you buy your mascara from a reputable sites or from Benefit Counter on the high street. But if you feel you cant resist a bargain on EBay, read up below on how to spot a counterfeit They're Real Mascaras.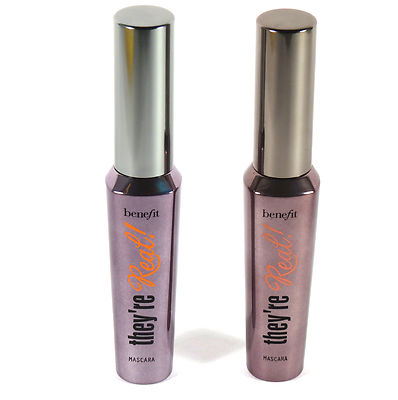 Colour
One of the first things you will probably notice on the picture is that the main colour of the tube is different to one another. Real mascara tube has a universal silver colour where as fake one is more purple colour with a different colour lid.
The writing on the mascaras is also different , you can probably already spot the difference .On the real Mascara word REAL is nice and vibrant orange, where as on the fake is very bleak. Also on some fakes the word they're be poorly stamped, lets be honest if you charge £20 for the mascara you will at least get the packaging nice and perfect.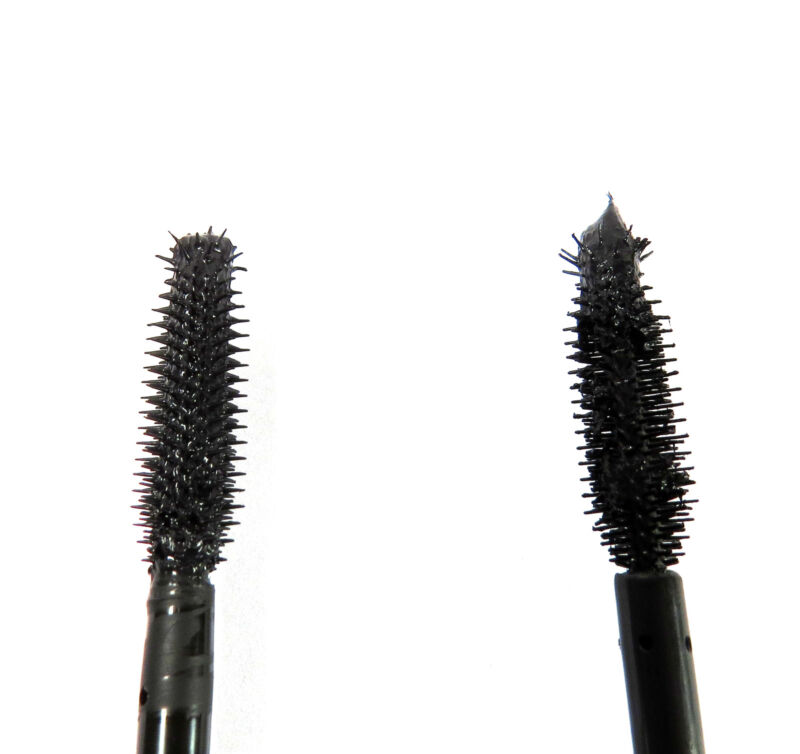 Consistency
Second tell tail sign is the brush and the consistency. The one of the left is a real one, the one on the right is fake. Firstly the brush on the real one is thinner and slightly hourglass, where as fake one is just straight up and down and it does have less bristles. The consistence of the fake one is pretty poor, it looks very gooey and stringy and when you pull the brush out there is far too much access on it. The proper mascaras tube always pull out clean with just enough on it to apply.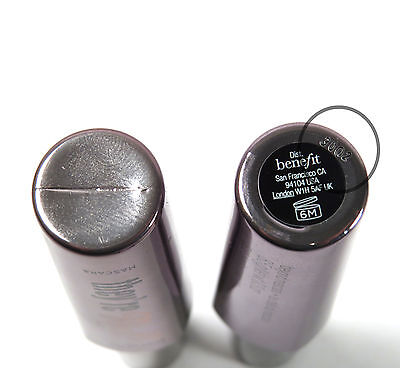 Serial No
One of the other most important factors is weight. The Real deal weights 26g all the time, fake ones will weigh between 11g-17g. Makes you wonder doesn't it, not just how much mascara actually in it but also what on earth its made of.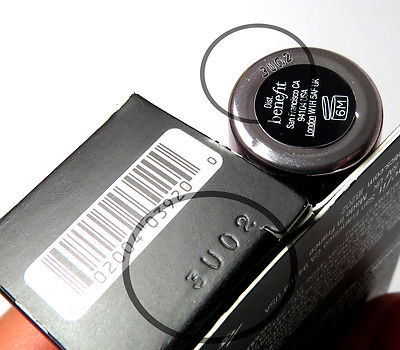 If you turn the mascara up side down, then you should always see a label underneath. Majority of the fakes don't have the stickers, however if they do then pay attention to the joint. The bottom of the real mascara is made from one piece without the joint and it must have a small indent. Fake Mascaras will always have a line across , where the tube was moulded. Also watch out for serial numbers, real Mascaras have a 4 digit serial code on the bottom and it will always, always match the serial number on the box.

Last but not least, the box itself. The original mascaras box will always be perfect and without spelling mistakes. Fake mascaras boxes normally have a very poor image and quality of writing, normally blurry with dull colours. The inside of the real mascara's box is always immaculate and silver/grey in colour , where as fake boxes inside are made from silver and white inserts.

So watch out for fakes out there and remember, if it looks too good to be true, its probably is