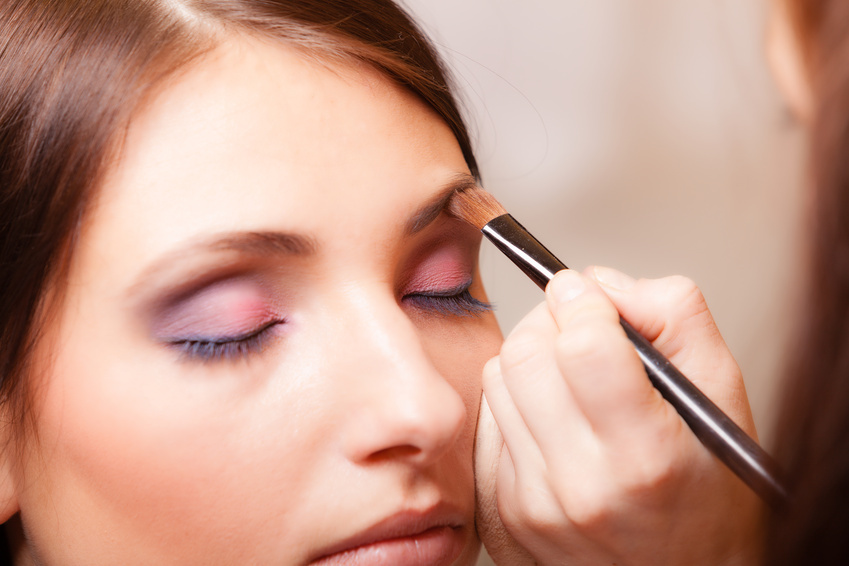 Eyebrow powder helps enhance the eyes and shape the face. Available in a wide array of brands, this cosmetic powder is used to fill, define, and create a natural brow look. It can help add volume to sparse eyebrows or colour to faint eyebrows.
Choose a Colour
Generally speaking, match the colour of the eyebrow powder to your natural hair colour, or choose a slightly darker one if your brows are very faint. Because hair naturally has a khaki undertone, use an eyebrow powder that contains a khaki hue. A matt finish tab or brown eyebrow powder helps create a more natural look. Eyebrow powders that are too dark make the wearer look older, while a very light shade does not successfully define the brows. No matter the colour choice, look for those that can be applied both wet and dry, as these powders can achieve two looks with the use of a single product; for a bolder look, use a moist brush during the application process. Still, for a more subtle appearance, apply the powder dry. Alternatively, select an eyebrow powder kit that offers several colours of choice.
Shaping the Brows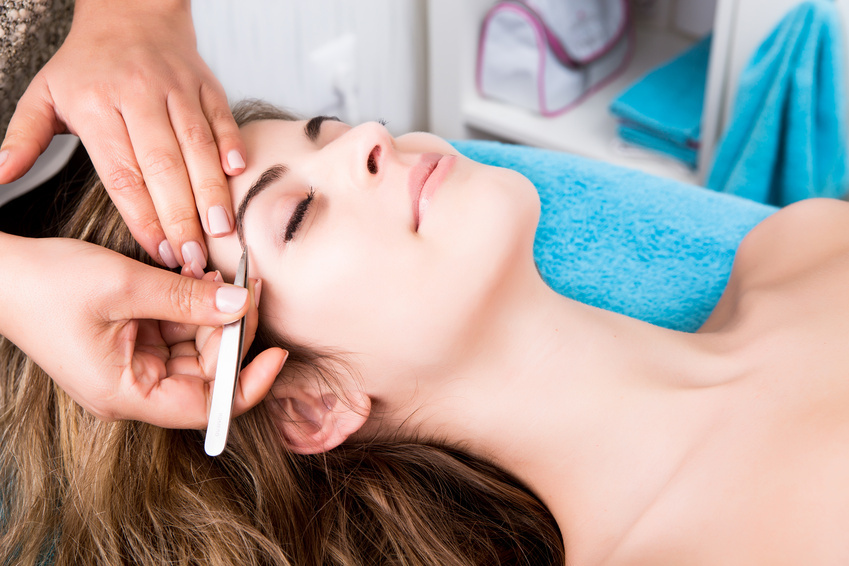 Clean your eyebrows and brush them using an eyebrow brush or mascara wand. Be sure to wax or use tweezers to remove any stray strands of hair, as doing so gives you the cleanest working area and ensure that properly shaped eyebrows. For optimal results, only remove hair from underneath the brows; removing hair at the top may ruin the brow's natural shape.
Applying Eyebrow Powder to the Brows

With the help of an angular brow brush, apply the eyebrow powder to your inner eyebrow and work outwards using light strokes. When applying to the outer edges, follow the natural eyebrow shape and be sure to use steady strokes. It is important to note that the entire brow should not be the same darkness throughout; the arch and the tail of the brow should be the most defined and the darkest, while the inner part should be slightly more sparse and lighter.
Blending the Eyebrow Powder
After shaping your brows, use a clean mascara brush or wand and go over the eyebrows to help blend in the make up colour. If there are any areas of imperfection, simply reapply the powder and blend until you achieve a desired look. For a "clean" and defined brow, consider using a small flat brush and creamy concealer under the brows to tidy up the edges. Still, eyebrow gel helps tame the strays and keep the brows perfectly shaped throughout the day when applied over the eyebrow powder.