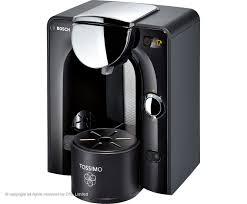 Your Step by Step guide.
Make sure your water tank at the back of the machine is full.
Select you T disc.
Place into compartment at the top of machine.
Secure by pressing the flap down to you hear it click.
Select the amount of water.
Wait for the red light to stop flashing.

When red light stops the machine will stop producing your drink.
Sit back, relax and enjoy your Tassimo drink.
Depending on which drink you choose either it be hot chocolate or coffee. you will need to follow steps from select your T disc to the last point for the milk and creme. Make sure that at the end of each use you clean the machine and water. To replace the water simple pull out the back of the water tank and fill up to max line. turn on the machine and let it process the new water. to change the filter empty the tank and pull the filter compartment out the bottom of the tank. then your Bosch Tassimo is ready to use for your next hot drink.
Hope you have found this useful and i look forward to writing another step to step guide.