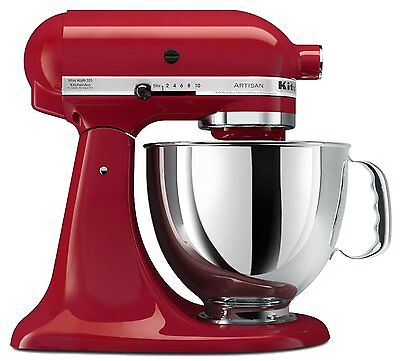 Why choose this mixer?
I am a very keen cake baker and have been since childhood. I have loads of equipment and over the years have owned various types and brands of mixers. For ages I have craved a really good robust stand mixer and have admired the retro style Kitchen Aid ones which come in a huge array of colours - as seen on the Great British Bake Off! I have now invested in one and am not disappointed. What I like about this mixer is it's simplicity - it does what any keen baker would need without any fiddly complications. I hate reading instruction books but this one only took a few mins to master so here is my guide on all you need to know about using this equipment!

User Guide!
-Istall mixing bowl by placing it on base and turning until it slots into place
-Pull lever on back of mixer into unlock position (clearly indicated with pic of an unlocked padlock) and tilt mixer head into upright position where it will remain until you release it.
-Insert attachment (whisk, paddle or dough hook) by pushing and twisting into position until it locks (perform the reverse to release when finished)
-Push lock lever to unlock position and return mixer head to original position
-Slot splatter guard on top of bowl if using
-Add ingredients through shute on splatter guard (or tilt up mixer head as before and add straight into bowl)
-Switch on mixer by moving the lever on the front of the mixer to desired speed (1-10) and watch in wonder as it does all the hard work for you!
Simple - just as it should be!
This is my first Ebay guide and I have written it as part of a BzzAgent campaign.