Using bark chips on your allotment is a great, eco-friendly way to make the most of inexpensive, natural material, negating the need to use items that do not degrade naturally. On an allotment, bark chips have many uses, from creating pathways and seating areas, to acting as a weed barrier and using like mulch around your plants. Gaining a knowledge of some of the most simple and effective bark chip ideas allows you to implement them on your own allotment, holding the weeds at bay, keeping your plot earth friendly, and making the most of your growing space.
Using Bark Chips for Your Allotment Pathways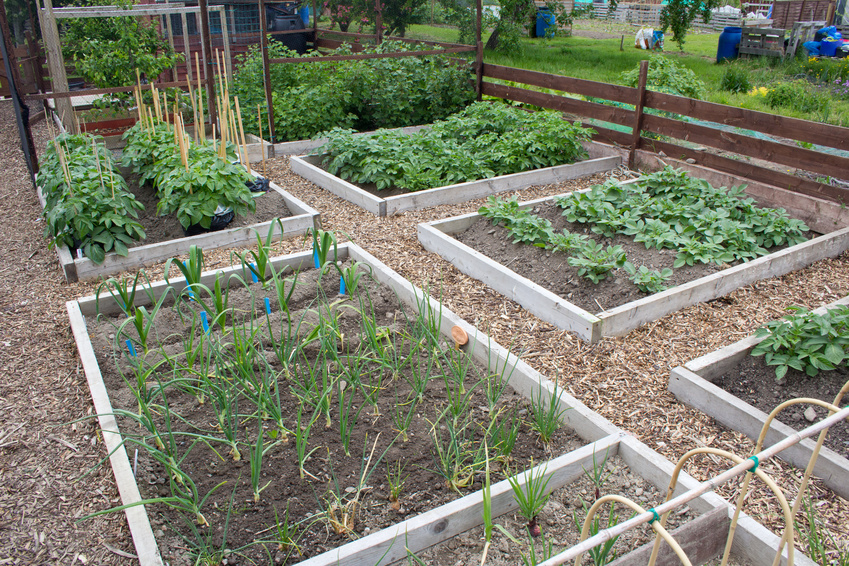 Bark chips make an ideal pathway material on your allotment. They are very simple to lay and have numerous benefits. Ideally, dig out at least 5 cm along where you plan to lay your pathways, and then lay weed suppressant fabric. You then fill the pathways with bark chips. This significantly slows the growth of weeds through your pathways. Laying at least 5 cm of bark chips provides ample drainage, ensuring your paths do not suffer from water logging, which puts you at risk of injury from slips and falls, and makes taking barrows and heavy items across the paths difficult. The lack of waterlogging also helps keep your feet dry and your boots free of sticky mud.
Using Bark Chips as Mulch Around Your Allotment Plants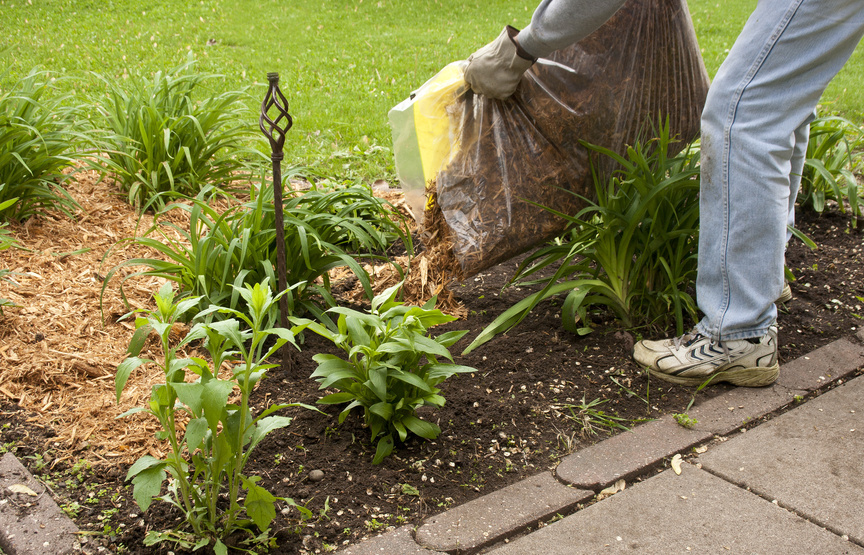 Place bark chips or wood chips around the base of your trees, shrubs, and even your fruit and vegetable plants. Adding bark chips or wood chips as a mulch helps keep weeds down and lets you pull up any that do make it through with ease. This allows for a much higher yield on fruiting plants and trees, as the weeds cannot smother them or compete for nutrients. Bark chips help with drainage and provide plants with moisture during dry spells. If you choose cedar or pine chips, the oils and scents naturally occurring in these chips act as insect repellants. The texture also inhibits slugs and snails, as they dislike crossing the rough surface to get to your tasty plants.
Using Bark Chips to Create a Seating Area
After a hard morning's digging, planting, or harvesting, even the most hardy allotmenteer needs somewhere to sit and relax, and sitting in the potting shed is dark, often damp, and in the summer, far too hot. Therefore, creating a seating area gives you somewhere to rest comfortably. For best results, like the pathways, dig out your seating area at least 5 cm deep, cover the bottom with weed control fabric, and then add your bark chips. This stops from you tearing up the ground with your boots, looks much nicer than plain, muddy earth, and if you choose cedar or pine, smells beautiful and helps keep those pesky insects away from you.