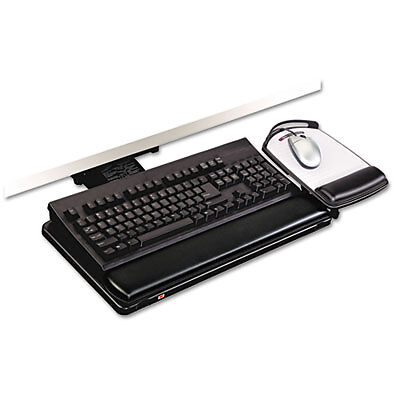 Laptop and desktop computers are considered to be essential in both the workplace and the home. Each form can be shared by more than one user or used more personally. Many families share desktops and laptops, which are often preferred for their portability. Whether a buyer prefers one or the other, it is important to recognise the accessories that help to make these devices most useful to a family.
Some laptop and desktop accessories promote the sharing of the computer, while others are geared towards protecting the privacy of each member of the family. Each person has different needs, so it is important to learn which accessories offer a child friendly computing environment. After identifying the best laptop and desktop accessories for family use, buyer can purchase them at electronics shops, department stores, and online at retailers such as eBay. Buyers should weigh up the advantages and disadvantages of each computer type and familiarise themselves with popular accessories.
Advantages and Disadvantages of Laptop and Desktops for Family Use
Due to widespread Wi-Fi internet access, laptops have become increasingly popular. However, there are still some advantages that desktop computers offer over their portable counterpart. Families should consider the advantages and disadvantages of each when deciding which device is best for their own needs.
Type of Computer

Advantages

Disadvantages

Portable

Children can take it to school

Parents can take it to work

Ideal for frequent travellers

Inexperienced or young users may have trouble navigating the touchpad and keyboard

Battery power needs to be considered

More likely to be dropped and exposed to spills

More robust specification

More computing power

Cannot be dropped easily

Easy to install accessories such as a backup drive, a second monitor, or a printer

Less expensive

Must always be connected to an external power source

Lacks mobility

Requires a fixed place, such as a desk or office, in the home
Laptop keyboards often condense multiple symbols into fewer keys in order to make a smaller component. This can make it difficult for younger children to operate them.
Laptop Accessories for Family Use
Laptop accessories are not required in order to operate the computer. However, many families find that they make using and transporting the laptop easier. If hoping to expand the functionality of a laptop to make it more compatible for family use, buyers should consider purchasing these accessories.
Laptop Cases for Family Use
Laptop cases are essential for families who find themselves frequently on the go. In addition to protecting the laptop from wear and tear during travel to school or work, a case can also prevent dust and debris from damaging the functionality of the keyboard and device as a whole. Laptop cases come in a wide array of pattern choices and sizes, designed to fit each specific laptop model snugly, which is great for teenagers who want the bag to match their style. Cases may be hard or soft. Soft cases are often referred to as sleeves, offering the laptop computer extra padding. This is useful if the laptop will be left under a pile of other bags at school or dropped on a commute to work.
Laptop Batteries for Family Use
When searching for laptop accessories, buyers should not overlook laptop batteries. They should be replaced once every several years. Over time, laptop batteries tend to weaken and do not last as long as they previously did. If many members of the family are using the laptop away from a plug socket, it may also be a good idea to invest in spare laptop batteries. This allows users additional hours of laptop use and guarantees that the laptop works when each member of the family needs it to. Buyers should consider how long the battery is equipped to last when making a purchasing decision.
Types of Laptop Battery
It is important to buy batteries designed specifically for the model of laptop. There are various types of batteries available, each made of different chemicals. Once common type, Nickel Cadmium, is being replaced quickly by other types that are far more power efficient. If the laptop allows an option for the battery type, buyers should consider investing in a Lithium-Ion or Lithium-Ion Polymer battery. These are the most commonly seen, although Nickel Metal Hydride batteries are still used in cheaper models. If children are using the laptop away from home, ensure that they do not try to install an incompatible battery from a friend's laptop.
Mouse for Family Use
Many families find that the touchpad makes the computer difficult to navigate. As an alternative, manufacturers such as Dynex, Kensington, and LogiTech have created mini mice, designed specifically for laptop users. The mouse is plugged into the laptop's USB port, creating a user-friendly option, especially for families with younger children.
Docking Stations for Family Use
Docking stations, also referred to as port replicators, are designed to offer laptop users desktop-like convenience. This accessory item is ideal for families who find that they constantly have to unplug and plug in devices to their laptop due to a lack of available ports. Docking stations are best suited to laptop owners who use their computer in a stationary location at home or at work.
Laptop Stands for Family Use
Families who tend to use the laptop on their lap or at an angle should consider investing in a laptop stand. These stands can increase the comfort level of typing at an otherwise awkward angle and alleviate other issues associated with typing on the lap. Some stands simply mimic the appearance of small computer desks. These typically have a cushioned bottom that rests on the user's upper thighs and a hard top, designed to protect the user from the hot underside of the laptop.
Cooling Pads for Family Use
Cooling pads, have fans built-in to vent hot air away from the bottom of the laptop and prevent the laptop from overheating during use. It is important to note that some cooling pads require an external power source such as a plug socket, while others are operated through the laptop's USB port.
Lights for Family Use
Families who find themselves working late should consider purchasing a light. These make it easier to see the keyboard in poorly lit areas. They may either be battery operated or through the laptop's USB port. Buyers should understand that while not having to rely on batteries is an advantage, using the computer's power to run a light can drain the laptop's battery at a significantly faster rate.
External Drives for Family Use
Families that have more than one computer within the household or who find themselves transferring data between work, home, and school should consider investing in an external drive. Drives come in various shapes and sizes, allowing families to transport data easily between computers and users. Buyers may opt for a small, portable flash memory stick or a more versatile external hard drive.
Desktop Accessories for Family Use
While some of the above mentioned accessories, such as drives and mice, are also well suited for desktop use, there are also desktop specific accessories that may prove useful for a family. If planning to connect a desktop or laptop to other devices such as TV, projector, or speakers, it is important to buy compatible interface cables.
Wireless External Keyboard for Family Use
Wireless external keyboards are essential for desktop users. Not only do they reduce the number of cords that often end up tangled, but they allow users to type a further distance away from the desktop. Wireless external keyboards are essential for those using a dual monitor such as their television, which offers a larger display.
Privacy Screen for Family Use
Privacy screens are ideal for desktop users who share the computer with the family, but still value privacy while checking their personal email. The screen ultimately ensures that the desktop is not visible to onlookers, only the person directly in front of the monitor. These screens are simply plastic sheets that fit over the monitor's display.
How to Buy the Best Laptop and Desktop Accessories for Family Use on eBay
The best laptop and desktop accessories for family use can be found on eBay's online marketplace. eBay offers buyers a wide selection of accessory items at competitive prices. Buyers should begin their search on the eBay home page. From here, they are free to input any terms into the keyword search box. Entering "laptop and desktop accessories" is likely to render a large number of search results. Therefore, those who have a better idea of what they are looking for should consider entering more specific terms such as "wireless external keyboard" or "external hard drive". From here, buyers are further able to narrow their search by condition or price.
Laptop and desktop accessories may be extremely delicate. So, buyers may choose to limit their search results to sellers that are located close to where they live. This enables buyers to browse the sellers who offer local collection. In addition, purchasing laptop and desktop accessories locally reduces the associated postage and packaging costs.
Conclusion
Laptop and desktop accessories are widely used by many families. These electronics have continued to improve and grow popular over the years. They are often bought for their ability to improve user-friendliness and safety for a family computer. Laptop and desktop accessories for family use consist of many components including laptop cases, batteries, mice, drives, and privacy screens. These can help to keep devices safe and usable both inside and out of the home.
When purchasing laptop and desktop accessories for family use, buyers should consider the type of computer they have. Laptop accessories are often tailored to the size and brand of the laptop, while desktop accessories tend to be more versatile. Many manufacturers create the same accessories for both devices, with smaller scale models, such as mini mice, customised for laptop users. With the wide variety of laptop and desktop accessory items available on eBay, families have a wide choice of the most useful items at some of the best prices.