Identity theft comes in many forms, from raiding your household waste, to hacking your accounts & blatant theft. it is so worldwide that law enforcement is finding it harder & harder to track as they try to catch up with this form of global criminal activity the technology is there but the resources and funding is minor.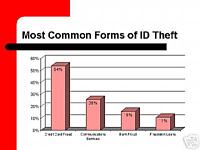 The super highway is making it easier for these people to rip you off, companies try to deter the criminals by introducing the latest technology to protect their customers but these criminals always find new ways to scam you.
The latest scam now was formed by companies looking to save money & increase their profits for their shareholders by moving the call centres from the UK to Asia & India where the wage is low thus saving these companies millions, although identity theft did occur in the UK it was relatively small in comparison to what is happening in the call centres in India & asia at present.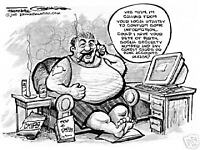 A recent Channel 4 documentary Dispatches highlights the growing concern for identity theft from Indian call centres.
What is of real concern is the ease of which these people where duped into handing over their personal details to a complete stranger over the phone, one customer even expressed concerns over handing over personal information over the phone but still did it anyway. i do not feel that these companies are doing enough to protect customers valuable information as they seem to be putting profit first.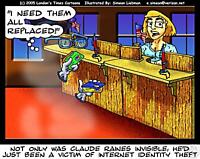 If your cold called at home or work never ever give out your personal details trust your instincts you could be playing russian roulette with your identity and end up with months of misery & in some cases years.
If you find this guide useful please vote yes.