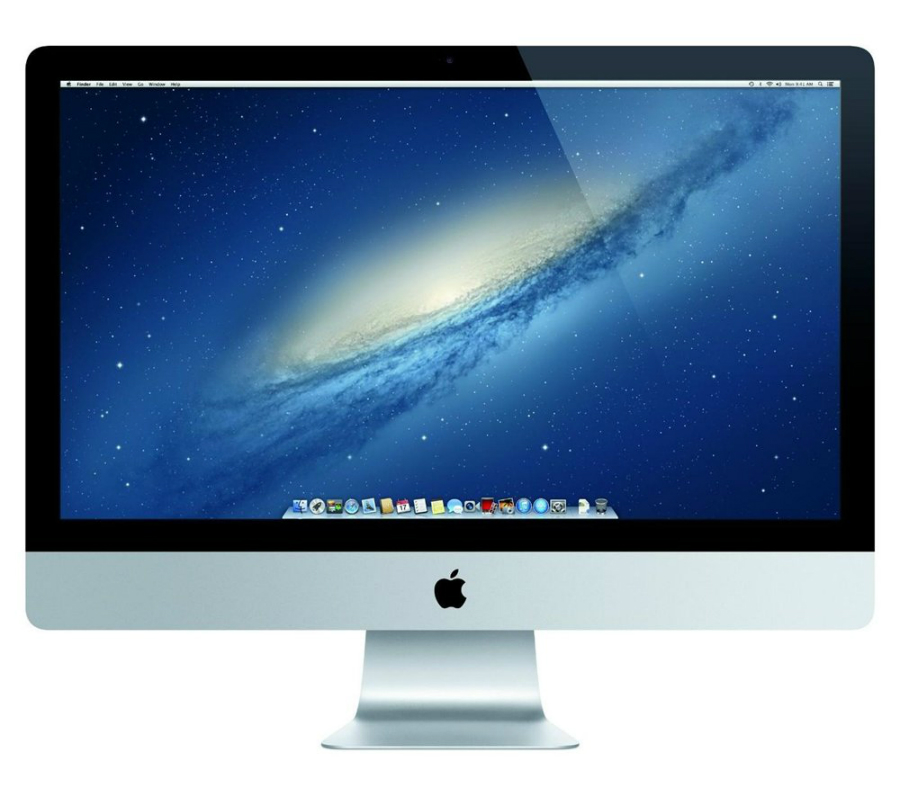 Apple desktops and all-in-ones are popular computers for work, school, and home use. They can be powerful machines capable of handling a variety of tasks, although users can find many ways to enhance the performance of their machines to increase productivity. Many applications are designed for Apple computers that can assist with organisation of the desktop, storage of files, and other actions.
Apple desktops and all-in-ones can become slower over time. There are several simple and effective ways to improve the overall speed and performance, including emptying the trash and clearing the cache regularly. Users can also upgrade their RAM to maximise the number of tasks that can be handled at the same time without a loss of performance.
Apple desktops and all-in-ones are available from Apple Stores, electronics retailers, and computer specialists. They can also be purchased online. Several websites specialise in the sale of computers and accessories, and marketplaces like eBay also have listings from both private and commercial sellers.
Download Applications
One of the best ways to increase the productivity of an Apple computer is by using applications. These can help to organise files or create shortcuts for commonly used actions. Many applications can be downloaded inexpensively or free of charge.
Desktopple
Desktopple is designed to hide icons quickly. This is done by creating a new desktop that overlays the existing one. Desktopple is especially useful for users who take many screenshots or work on their computer in ways that enables others to see their workspace, such as using projectors or screen sharing. It is even possible to create multiple desktops using the application. These can be switched quickly, allowing users to maintain one desktop for personal use and others for work. Desktopple also has features that can handle other applications. It can monitor computer activity and automatically turn off any application that has been unused for a certain amount of time.
Hazel
Hazel allows users to set criteria for how files should be stored and moves them according to these rules. This organises and a moves files quickly to appropriate locations in order to tidy the user's storage system. Hazel can be set to notify the user of its actions or work quietly in the background.
On the Job
Businesses and contractors can benefit from the use of On the Job, which helps users to track their payments, expenses, and invoices. Timers can also be set easily to track time spent working. On the Job even indicates periods of inactivity and notifies the user in instances when the timer has been left on accidentally. The application also handles multiple currencies.
Improve Computer Speed and Performance
Like all computers, Apple desktops and all-in-ones can become slower over time. Fortunately, there are some easy ways to increase the speed and performance of the computer. Some of these do not require hardware upgrades and can be performed quickly without any extra tools or software.
Remove Start-Up Items
Many programs open by default when the Apple desktops and all-in-ones are first booted up. This process can create lag times, so the user must then close each unneeded program separately. To improve the boot up speed of Apple desktops and all-in-ones, set the start-up items to the user's preferences. Use the system to remove any unnecessary programs from the list to ensure that only needed applications and programs start automatically.
Check the Activity Monitor
Apple computers have an Activity Monitor that is part of their operating system (OS). This keeps track of all actions being performed by the computer at any given time, including tasks associated with the processor and memory. If a computer starts to feel sluggish, take a look at the activity monitor to see which programs are running. This can help users to remember to close files and windows that are not needed.
Empty the Trash
One of the simplest and most effective ways to clean up the computer's hard drive and improve productivity is to empty the trash regularly. Placing items in the trash alone does not delete them, so over time they can begin to occupy a large amount of space on the hard drive. There are two easy ways to clear the trash. The first is to empty it. This method is fast, but may leave traces of the documents and other items on the hard drive. A slower, but more efficient way is to Secure Empty Trash. This carefully eliminates all files and data for items, and leaves the hard drive clean. Choose this option if large files or large amounts of documents and other items need to be removed.
Clear the Cache
The cache on a computer keeps a record of web pages that have been visited. Although this is done to improve the speed of browsing the Internet, the cache can become extensive over time and occupy enough space on the hard drive to slow down the computer's operations. The cache can be cleared through the browser, and although the particular methods vary, the option is often found in the same place as the browsing history.
Disable Flash
Modern websites have embedded videos that activate upon visiting the site. These may be advertisements in the sidebar or the primary content of the page. If multiple tabs are open at once, these videos can slow down the computer's speed. To prevent these videos from running automatically, install a Flash blocker for the browser being used. Once this is in place, the user must click on an embedded video before it plays.
RAM
RAM (random-access memory) handles all current operations on a computer. It determines the number of web pages and programs that can be opened at once without slowing down the machine. It also affects the time needed to boot up a computer. A small amount RAM is often the cause of a slow computer, so it may be worth upgrading. Consider increasing to at least 4GB of RAM on older Apple desktops and all-in-ones. Modern iMacs are built with 8GB.
Buying Apple Desktops and All-in-Ones on eBay
Once buyers understand how to increase the productivity of Apple desktops and all-in-ones, they can visit eBay to find new systems or components. Find these items by entering keywords into the search field on the home page. For example, type "imac" to see all items tagged with that term. You may refine listings by entering additional terms, such as features of the computer. Alternatively, if you know which type of computer or component you want, you can use eBay's advanced search feature to obtain a more specific list of products.
Read the Item Description
Browse search results to find the right Apple desktop or all-in-one, and click on the name or image of individual items to see more information. Check the price and delivery charges of the product, and be clear on which payment methods the seller accepts. Read the full description provided by the seller and compare it with available photographs.
Read the Seller Feedback
Buyers can also review sellers and their history. Click on the item's seller to see the average ratings of their performance, as well as comments left by previous buyers. Once you have received your item, return to eBay to leave feedback about your experience. This helps the seller improve and also informs the eBay marketplace of the seller's level of customer service. If you have any questions about the product, then contact the seller using the "Ask a question" link.
Conclusion
Apple desktops and all-in-ones can be powerful machines, although owners may find the need to increase productivity. There are several types of applications that can be downloaded to increase the speed and organisation of a machine. Three popular applications include Desktopple, Hazel, and On the Job. Desktopple produces multiple desktop screens and users can switch between them quickly to hide a messy or cluttered desktop. Hazel enables fast sorting and organisation of files on the computer by utilising criteria set by the user. On the Job is designed for businesses and contractors that need to keep track of time for billing, or to create and store a large number of invoices.
Apple computer owners can improve the speed of their machines through several methods. Some quick and easy ways to do this include removing start-up items and checking the Activity Monitor. Minimising the number of programs and applications running at any given time can reduce lag times considerably and help users to be more efficient while working. It is also useful to empty the trash on a regular basis. Choosing the Secure Empty Trash option takes a little bit longer, but removes files completely. Clear the cache on the browser on a regular basis, and install a Flash block extension to prevent embedded videos from running automatically.
Apple desktops and all-in-ones can be purchased online from sellers in marketplaces such as eBay. Take the opportunity to browse the wide range of items to find the best Apple desktops, all-in-ones, or components that increase productivity.