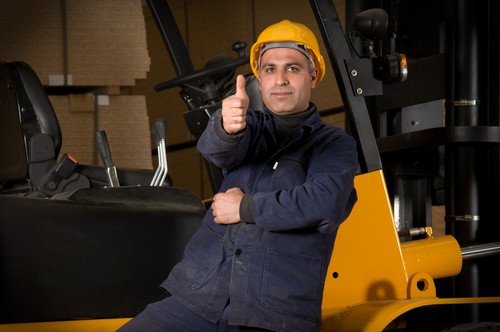 Industrial automation and control equipment can improve the efficiency and accuracy of production processes, as well as reduce labour costs. However, the operation of machines can pose a threat to workers and staff, so it is important to practise safety precautions whenever the units are activated.
All people working near machines should wear protective clothing. Look for overalls, jackets, steel capped boots, goggles, and glasses. Workers need to be trained in the operation of the equipment and all visitors should be familiar with the machines' movement patterns. Regular inspection and maintenance of the equipment can also reduce the chance of potentially dangerous situations. Risk assessors can be hired that specialise in hazard assessment and safety training. These services can be invaluable for both employees and management, and can be especially useful for larger manufacturing facilities.
Safety related components and protective gear for industrial automation and control equipment can be purchased from speciality retailers and online sellers. Users on sites like eBay also sell a wide variety of products. Compare prices between sellers to choose items to keep your workers safe.
Wear Safety Clothing
Protective gear is essential for the safety of workers in industry. There are several types of clothing that can be worn to increase visibility, protect from debris or fire, and reduce the amount of loose fabric that could become entangled in a machine. Look for trousers, overalls, jackets, and steel capped boots. The following table lists common pieces of safety clothing with a description.
Type of Clothing

Description

Made from durable materials to resist wear and tear

Choose garments with cargo pockets for easy and safe storage of tools and supplies

Made from a strong material

Typically designed with reflective strips for high visibility

One-piece garment

Reduces the amount of loose fabric that could become caught in a machine

Some are insulated, which makes them ideal for outdoor work

Protects the wearer's toes and feet from heavy and sharp objects

Can be used in any environment

Essential for industrial areas that may have falling objects or tripping hazards

Offers comfort

Reduces physical strain for workers who must kneel often

Choose items with an adjustable strap for a good fit

Safety eyewear

Choose items that are lightweight and fit snugly for the best comfort and protection

Offers a small amount of noise reduction for mid-level sound environments

Choose over-ear protection for very loud environments

Over-ear products can also protect ears from debris
The quality and fit of safety clothing can vary significantly from one product to another. When possible, inspect an item in person, and get the workers to try it on to ensure that it can provide the protection and comfort required.
Safety Features on Clothing
Safety clothing can be designed with additional features to further improve the wearer's safety. High visibility clothing is designed with bright colours and strips of reflective material to increase visibility. Trousers, jackets, overalls, and vests can all be purchased with high visibility features. Some safety clothing is also waterproof, which can be valuable for workers who are outside in wet climates. Many items of safety clothing can be both high visibility and waterproof, so look for these items, if needed. It is also possible to find clothing made of paper or other disposable materials. These are inexpensive and useful for people working with chemicals and other hazardous materials.
Maintain a Staff of Fully Trained Workers
Providing safety training is one of the most important steps to take to keep workers safe. In addition to on the job training, it may be worth sending workers to classroom training. There are also many options for online training courses. The amount of training needed to maintain a safe working environment varies based on the size of the company, the type of production, and the number of workers, although extending as much of the budget as possible to safety training can reduce the possibility of an accident.
Understand Machine Patterns and Operation
It is also important that anyone moving through an industrial environment is familiar with the machines' movement patterns. An unfamiliar machine can be dangerous and may move in ways that can pose a risk to people nearby. Ensure that all visitors wear safety clothing and be aware of all operations occurring within the space.
Establish Control Parameters
Industrial automation and control equipment is designed to be flexible in order to match the business' operations. In many cases, it can be programmed to perform operations that fall outside its expected range of movement, carrying capacity, or other limits. Exceeding the anticipated parameters of equipment can cause damage to the machine, product, and workers. When installing a new machine, set its parameters within the unit's safe operating range.
Use Safety Features
Industrial automation and control equipment is designed with sensors, regulators, and fail-safe mechanisms to protect both workers and machinery in the event of a problem. For example, a machine may have a temperature regulator that alerts workers if it becomes too hot. It may even shut down to prevent a fire or internal damage. Emergency switches are especially important and can bring a machine's activity to a halt quickly. Be familiar with all the safety features of the equipment and program them to provide the best protection against hazards.
Hire a Risk Assessor
Large manufacturing facilities with a high number of machines and workers are at greater risk of injury and damage than small operations, so it is important to establish safety standards for the entire production environment. Consider hiring a third party to help to identify any risks and remedy any issues. They can perform a full risk assessment using various criteria and legislation. Some may also offer training for workers and management, either on or off-site.
How to Buy Industrial Automation and Control Equipment Accessories on eBay to Keep Your Workers Safe
Safety garments and equipment for those working with industrial automation and control equipment can be purchased from the sellers on eBay. These items can be found by searching the site using keywords. For example, enter "steel capped boots" into the search field to see all items tagged with those keywords. You may refine your listings on the results page by adding new keywords or by clicking on the available category options. If you know exactly what you are looking for, then consider using the advanced search feature.
Read the Item Description
Take the time to inspect the item listings to ensure a positive buying experience. Click on any item in the search results to see detailed information about its condition, price, and delivery charges. Read the description of the product and examine all available photos to be clear about the safety equipment being sold.
Seller Feedback
eBay users have a positive feedback rating that reflects the satisfaction of previous buyers. Check this information and compare it with the seller's number of completed transactions to find reliable and experienced sellers. Additional information can be found by clicking on the seller's name in an item listing. Look for comments from previous buyers, as well as average ratings based on aspects of the seller's performance. If you have any questions, then contact the seller directly using the "Ask a question" feature. Good sellers respond quickly with the information requested. Once you have received your purchase, take the time to leave feedback about your experience. This helps sellers to improve and informs future eBay buyers.
Conclusion
Industrial automation and control equipment can improve operation rates and product quality. It also saves money on labour costs and reduces the likelihood of errors during production. However, it is important to practise proper safety procedures in order to keep workers safe. This also ensures the proper functioning of the manufacturing facility as production will not have to be halted by accidents. Ensure that all workers are equipped with protective gear. Overalls reduce the amount of fabric that can be caught in a machine and helmets can protect them from falls and debris. It is also important to have proper eye and ear protection.
Safety training is essential for the protection of workers. In addition to on-site training, consider classroom and online courses. Extend as much of the budget towards employee training as is feasible to minimise risks. Visitors need to be aware of all the processes and materials in the area, and a knowledgeable employee should accompany them at all times. Consider hiring risk assessors to identify the problems within the manufacturing facility. They may also be able to provide training for workers and management.
Safety equipment for workers using industrial automation and control equipment can be purchased from eBay, which has a high number of listings, and can be used to compare products and prices. Research the items that are available to find the best safety accessories. Also, establish control parameters to ensure the proper operation of equipment in order to keep your workers safe.