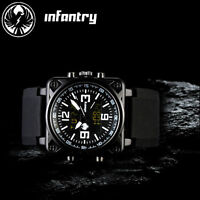 Hi,
You might have seen my guide on Weide watches that have cropped up on eBay. In it I said they were great value for money...well stand aside Weide as I think I've found a bigger watch bargain!
This watch is a huge, black matte coated metal watch with a rubber strap.
It has a hybrid Japanese analogue and digital quartz movement, which enables dual time, alarm and stopwatch.
It has an EL light, so the digital parts can be seen in the dark.
Nice specs huh? But, what about the watch itself?
Well, it's massive and weighs a lot, but what has struck me is the finish.
Usually there are some rough edges with Chinese watches, like uneven case finishing, cheap straps, minor scratches on the glass...but this has none of these.
The black coating is even, the strap is very comfortable, the dial in clear and the crystal is flawless.
It is easy to set and use, but also looks fantastic on the wrist. This really looks like it cost a LOT more than it did...which was £16.50 shipped!
Honestly, I don't think you can buy a better watch for this money, this is in a different league to other cheap Chinese watches. For this price it is epic! I'm off to buy some more :-)
UPDATE
Ok, so I did buy some more, first this: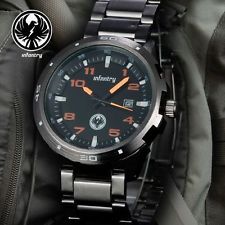 Fantastic watch, the "PVD" coating is a little brown and uneven in places, but the minimalist face with striking orange (no lume though) hands, coupled with reliable quartz movemement means this is a great watch for £12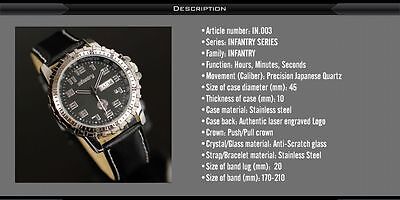 The strap on this alone is worth at least £5. The watch looks well, is reliable and really is more than the sum of the parts or cost. Again, reliable quartz movement.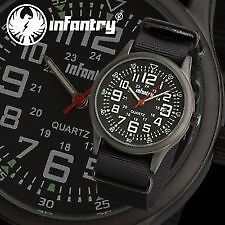 This was the worst of the bunch. Still reliable and a lot bigger than it looks. But it has no lume, and there is some dust under the glass. Although the NATO strap is ok, I swapped it for a stitched rubber and it look better. But again, that's only relative to the other watches being so good for the money.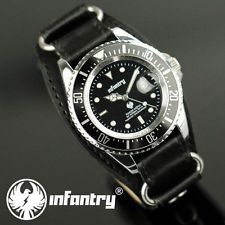 I had to buy two of these. I got one for the wife as a "beater" for round the house. She loved it and showed it to her friend. Who loved it, especially when she gave it her...so I had to buy another. Says it all really :-)
So there really are some cheap bargains out there, if you set your expectations accordingly. For example, I bought 2 x Kronen & Sohne automatics for £15 each. Too good to be true. You're right, as both turned up DOA...
Stick with quartz Infantry, Weide and Ohsen watches, and you won't go wrong.