Multifuel stoves have been enhancing the quality of life of individuals in the UK for generations now. Today's multifuel stoves combine the functionality of the classic cast iron design with a more modern mein, especially when it comes to the inset multifuel stove. Exploring these chic twists on a classic can provide homeowners with a unique way to enhance their homes.
How an Inset Multifuel Stove Works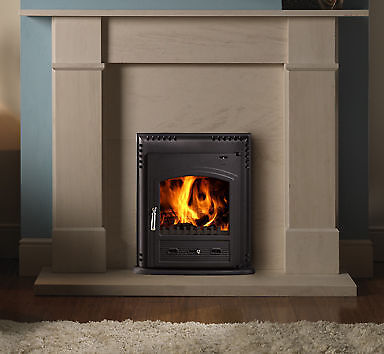 An inset multifuel woodburning stove has the ability to handle a variety of fuels, including wood, peat, and coal. Whereas classic multifuel stoves were free-standing objects that often stood in the middle of a kitchen or cottage, an inset stove fits into a fireplace nook. The fit can be flush, or it can stand within a larger cutout.
The Advantages of Inset Multifuel Stoves

The main advantage of an inset multifuel stove is its role as an energy saver in a home. By providing a heating solution for a home that is off the grid, an inset multifuel stove can reduce utility bills as well as the carbon footprint of a home. They can work also with a boiler to heat other rooms in a home. Additionally, with their modern designs, inset multifuel stoves give homes a much more polished look than traditional, free-standing multifuel stoves.
Selecting a Finish on an Inset Multifuel Stove
Multifuel stoves come with two finishes, generally speaking: a cast iron or matte black finish and an enamel finish. An enamel finish has a high gloss look to it and can look very sleek, while an iron stove has a more traditional finish. Both are relatively easy to care for, but an enamel stove can be more prone to scuffing, while an iron stove may need a new paint job every few years.
Technical Specifications for Inset Multifuel Stoves
When selecting an inset stove, homeowners often consider the total nominal heat output produced by a stove. Stoves can deliver ratings in this category as varied as 5KW, 8KW, and 12KW or higher. Consumers may also wish to consider the size of a space that a stove can heat. Manufacturers and vendors often publish the appropriate room for an inset multifuel stove in cubed metres, and homeowners can use this information to select a correct size. It is also crucial, of course, to consider the dimensions of a stove. If a fireplace opening exists in a home, homeowners may wish to select a stove that matches these specifications. Consumers also need to consider the minimum flue size required by a multifuel stove to ensure the safest operation, as well as the minimum height to the chimney required.