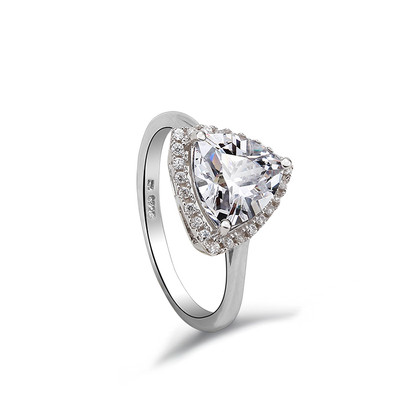 Add a caption
Sterling Silver Ring With Swarovski Crystal Elements
Click to Edit caption
The first tip is to use baby wipes to restore the brilliance and shine of your Swarovski jewelry. Hold a wipe with your thumb and use the other fingers and roll the jewellery back and forth. Wipe it a couple of times before you use a dry and clean cloth or tissue to dry it off. One important thing to note is that if you are using a tissue, make sure that you do not use those which contain lotion. Another tip for you to take care of your Swarovski jewellery is to make a solution which contains water, dish soap and rubbing alcohol. This solution is not abrasive at all, and will be able to get all the unnecessary irritants like oils off the surface of your Swarovski jewellery and therefore restoring its brilliance.
Use a plastic container that has a sealing lid and add water, rubbing alcohol and dish soap into it. Close the lid and shake it thoroughly so as to mix up the ingredients. After you have mix up the solution thoroughly, you can now place your jewellery into the solution. Close the lid and leave your jewellery there for about 2 to 3 minutes. At the meanwhile, you can swirl the container gently and then let it sit for the remaining minute. Then, you can now open the lid and remove your jewellery from the solution. Use warm water to wash away the solution and dry it with a clean and dry cloth.
The two tips that We have shared with you are very inexpensive way to take care of your Swarovski jewellery. With proper care, you will be able to retain the brilliance of your jewellery, as if you are having a brand new one with you.
Angel Jewellery, is a family run jewellery business, that specialize in finest and costume jewellery made with Swarovski Elements. Our aim is unique and high quality crystals jewellery or gift ware at competitive prices online.