Door handles are perhaps one of the most used accessories in the home, yet also one of the most overlooked. However, the hardware in a house affects the overall look and feel of the decor. For example, it is hard to have a modern focus when golden knobs from the 70s contradict the intended style of the room. There are all sorts of internal door handles that you can upgrade to if you know what to look for.
Internal Door Handle Styles

Door handle styles range from simplistic to elaborate. The basic handles are just round knobs with no embellishments or design details. Other knobs might have a few extra grooves in them or even be in the shape of a gem. This is the style of many vintage handles. The trouble with knobs is that that you must grasp onto a knob in order to turn it and open the door. Levers, however, require you to push them down, which you can do even when your arms are full. Levers come as either straight with no details, or they come in a curvy shape that looks ornate. The shape of the base behind the handle varies as well. Standard ones feature a plain circle or oval piece of metal, while other door handle bases come in complex shapes with an ornate border.
Types of Internal Door Handles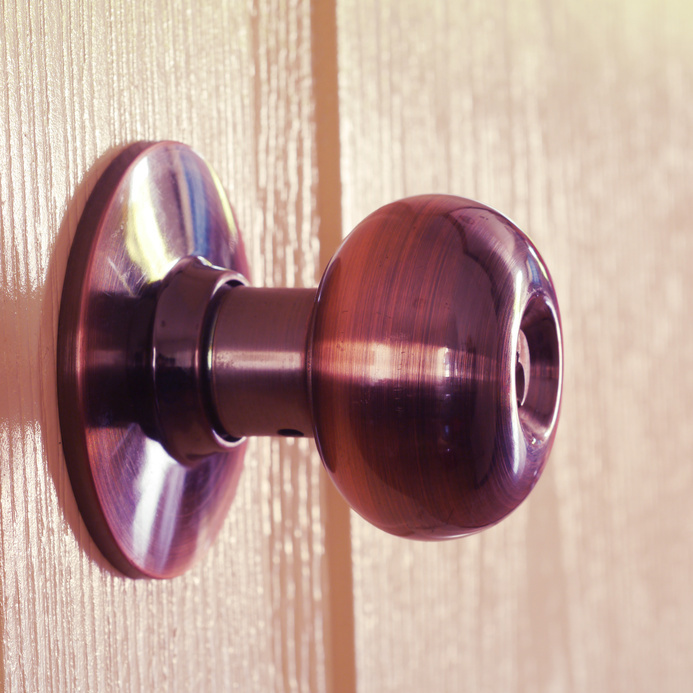 You can usually choose from three kinds of door handles for the doors in your home. Dummy knobs do not function at all. These often appear on cupboard doors that are held closed with a magnet. Passage handles feature no lock. Hallways, basements, living rooms, and bedrooms usually have passage handles. Keyed handles, on the other hand, are for rooms that need privacy from time to time. Master bedrooms, bathrooms, and internal garage doors usually have a lock and key.
Internal Door Handle Finishes
The finish on the door handles should compliment the style of the home. For example, brass finishes with a gold colour tend to look best in Victorian inspired decor. Silver finishes such as nickel or chrome look contemporary, while brown fixtures with a wooden handle have a warm and inviting appeal. For a more exotic look, try some unique materials such as glass or marble door knobs.