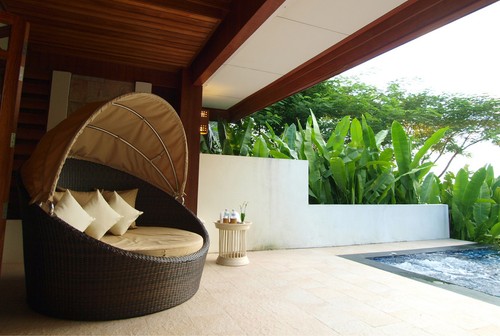 Camping, caravanning, staying in a cottage in the country, or even lodging in a bed and breakfast inn are all excellent ways to live during a holiday away from home. While some options may include self catering accommodation, many rented holiday homes do not have kitchens. Depending on where you are spending your holiday and the type of holiday you want to have, you may want to pack different things.
For longer holidays, you may want to consider packing one or two small kitchen appliances to help you prepare meals and keep food costs down. On the other hand, if you are planning a holiday around the restaurants and food offerings in a region, you may want to only pack a few things that supplement meals from day to day. No matter what type of holiday you are planning, careful research, purchasing, and packing can ensure that you have few worries and can enjoy your time away from home.
Items to Consider Packing if Your Holiday Home Does Not Have a Kitchen
Thinking about packing items for a holiday home without a kitchen can be overwhelming. Packing space as well as space in your holiday home can be a major consideration. When starting your packing list, first consider the necessities. Items such as salt and sugar can always be purchased later.
| | |
| --- | --- |
| Type of Holiday | Items to Consider |
| Most meals eaten at restaurants, food purchased daily | Tinned food, kettle, cool box or bag, mugs, dishes and cutlery |
| Most meals prepared in holiday home | Includes above items as well as microwave, portable stove, mini fridge, sharp knife and cutting board, pan or pot |
As you can see, the items you can pack for holidays where meals are eaten out may also be useful for holidays that are self-catered. In any case, using the above lists give a basis for kitchen necessities that are good to research and purchase ahead of time. This saves time and can also save money by avoiding last minute trips for forgotten items in the local shops. The items in the lists above are explained in more detail below.
1. Microwave
When staying in holiday accommodations that have electrical hook-ups, a microwave can be a boon for quick and easy cooking. You do not have to be able to heat up a whole meal at once; a small microwave can be used to heat up pre-cooked meat, rice, soups, or any other warm addition to a meal. The microwave can also be used to cook ears of corn wrapped in a damp paper towel or other vegetables in a covered dish or a microwave-safe bag. If you end up doing without a kettle, a microwave can be used to boil water for tea or other uses.
2. Portable Stove
If you prefer to cook your meals on the stove instead of in a microwave, it may be worth purchasing a portable stove . You can find models with single or twin hobs. These small versions of electric stoves can be very powerful, allowing you to cook full meals if desired. When looking for a portable electric stove, be sure to verify that the pans being used work with the stove. For example, induction stoves require special pans with high iron content to work properly.
3. Mini Refrigerator
When planning for your stay in your rented holiday home, you can also consider packing a mini refrigerator. A mini refrigerator allows for storage of some smaller perishable items. This can be especially helpful for keeping fresh milk, butter or yoghurt, and even cold drinks whilst on holiday. You can find mini refrigerators as small as 17 litres, or 36 centimetres tall. Mini refrigerators can sometimes be hooked up to a 12 volt car adaptor so that they can be run out of a car or caravan.
4. Dishes, Mugs, and Cutlery
Whether or not you are planning to do a great deal of cooking during your holiday, you should consider packing dishes, mugs, and cutlery. You do not need to worry about packing your best dishes; there are many holiday-friendly options to choose from. A picnic set, for example, can supply almost everything you need for a trip. Many picnic sets are available in plastic, melamine, or even enamel coated metal. Beware if you pack a microwave, however, as you need to ensure you have at least a few pieces that are microwave safe. Melamine and enamel coated metal are not microwave safe; however, you could always pack a couple extra glass plates and mugs.
5. Sharp Knife and Cutting Board
If you are planning to cook much whilst on holiday, a sharp knife and cutting board are necessities. While a folding or pocket knife may seem like a good idea, consider also taking a kitchen knife. A simple kitchen knife is easier to clean and chop items with. If you can, one serrated knife can cover many different cooking uses.
When considering a cutting board, keep in mind your packing and space limitations. A small wooden or plastic cutting board may seem like a good idea. However, there are larger, flexible cutting boards that may be more convenient for your needs. Flexible cutting boards tend to be thinner and lighter by nature and may well be easier to pack.
6. Kettle
A kettle or other means of boiling liquids may be a great convenience whilst staying in your holiday home. Of course, it is always possible to boil water in individual mugs or bowls in a microwave. You may, however, want to be able to have a greater quantity of hot water at one time. Depending on whether you are packing a portable stove, you can take a kettle appropriate for a hob or an electric kettle.
7. Cooler or Cool Bag
If you are not packing a mini refrigerator, you may want to consider packing a cool box, sometimes known as a cooler or a cool bag. A cool box is typically larger, with rigid walls, while a cool bag is collapsible. It is easier to fill a cool box with ice, while reusable ice packs work better in cool bags. You can find bags and boxes of all sizes, so keep your space as well as food needs in mind when making a purchase.
8. Tinned and Dried Food
You may want to consider packing some tinned and dried food for your holiday trip. A small selection of dry or tinned food can either add variety to your fresh cooked meals or supplement a trip planned around restaurants. Dried soup mixes, beans, rice, and even freeze dried camping meals are all possible foods to pack for a holiday. Tinned tuna or sardines may add some protein to a meal, while a tinned pudding may add to an occasional dessert. Do not forget to pack a can opener if you bring tinned food on your trip.
9. Pan or Pot
If you are packing a portable stove, you need a pot or pan. You may need to decide on one or the other if space is limited. In that case, consider the types of food you cook most, especially whilst on holiday. You might make foods that require cooking in a pot, such as soups or rice dishes. On the other hand, stir fry dishes or cooked breakfasts might be on your menu. In that case, a large pan might be more appropriate. In either case, it is important to check that your pan is compatible with your portable stove. For example, an induction stove requires special pans while heavy, flat bottomed cookware that heats evenly can be good for any type of stove.
Buying Travel Packages and Travel Supplies for Your Holiday on eBay
eBay is a great place to buy holiday packages, rent holiday accommodation, or even buy flight tickets. Once you have made your packing list for your rented holiday home, you can look for any items you need to purchase on eBay. Typing the keywords in the search box on the home page of the website returns a list of all items for sale at that time.
When researching items, keep your needs in mind. If you are looking for a small appliance such as a mini fridge, microwave, or portable stove, you may not want to pay higher prices for a new item that is only used a few weeks a year. At the same time, you may want to purchase a cutting board and knife. If you choose to buy food items on eBay, make sure to check expiry dates as well as ingredients if you are dealing with any food allergies. You can always ask the seller for more information on any item by click on the 'Ask a question' link on the seller's page.
Conclusion
Whether you are caravanning or staying in a cottage over your next holiday, consider your meal needs before packing kitchen items. Depending on the holiday home you rent, you may be able to pack one or more small appliances that enable you to expand your cooking options. If you are not interested in cooking much whilst on holiday, you can consider other options such as pre-packaged foods, a kettle for tea, or a cool bag for storing fresh food.
Kitchen items that are only used during holiday trips do not necessarily need to be purchased new. Gently used microwaves, mini refrigerators, and portable stoves are readily available. At the same time, you should always use your best judgement when deciding between new and used items. Cutting boards, knives, and other implements may best be bought new. Whatever you decide to take with you to your holiday home, you can find a variety of choices on eBay.