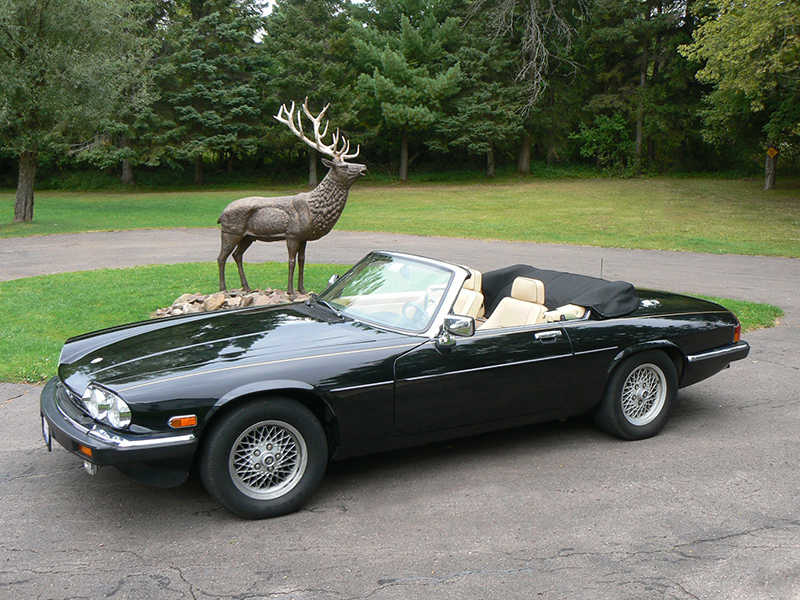 The Jaguar XJS is one of the more common Jaguars, with a 21-year run and over 115,000 models made during the production period. Though the prestigious car has been retired, it is still a classic, owned and loved by many. Unfortunately, it is sometimes difficult to find replacement Jaguar XJS parts, such as the exhaust. Equipped with the right information, owners can find a suitable Jaguar XJS exhaust.
Jaguar XJS Exhaust Model
Base the purchase a replacement Jaguar XJS exhaust on the year because different models feature different exhaust systems. For example, the XJS 5.3 V12 from 1975 to 1991 requires a different exhaust than the XJS 6.0 V12 from 1993 to 1995. Check the owner's manual to determine the exact type and search for a compatible exhaust based on that information. Regardless of new or used and OEM or not, the construction varies and requires different exhausts depending on the model.
Jaguar XJS Exhaust Upgrades

Exhaust upgrades for Jaguar XJS owners using performance exhaust improve the overall performance. Some of the differences between standard and performance exhaust systems include features like twin exhaust, silencers, torque boosters, mini silencers, and different sizing for extractors and exhaust manifolds. Performance exhaust upgrades are great options for anyone who wants to boost their engine, or who wants to race their Jaguar, but they are slightly more expensive than standard road worthy exhausts.
Used Jaguar XJS Exhaust Systems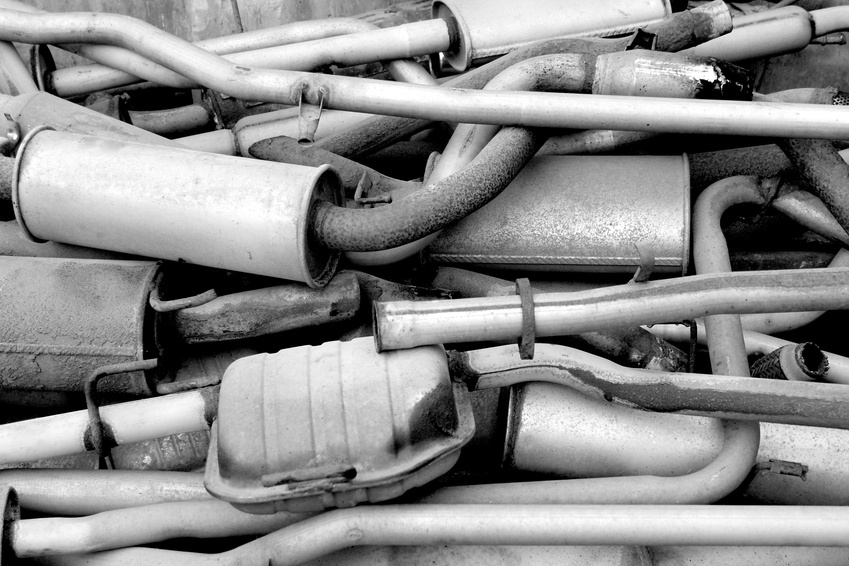 If you want to replace the exhaust with the original OEM model from Jaguar, then the best option is to buy a secondhand or used exhaust for the XJS. Exhaust systems are often removed from junk cars and available separately to buyers, usually for a much lower price than new, replicas, or performance systems. It is important to buy from the same year and specific engine model as the original Jaguar; otherwise, the exhaust might not perform properly and may not fit under the carriage.
Jaguar XJS Exhaust Brands
Several different brands offer Jaguar XJS exhaust systems. The first option is OEM or Original Equipment Manufacturer made by Jaguar. These are not usually available new but are often available secondhand. Aftermarket options are the most common for new buyers and include both performance and standard exhausts. A few common and popular brands include AJ6, Daimler—some of which are OEM—Klarius, and Link.