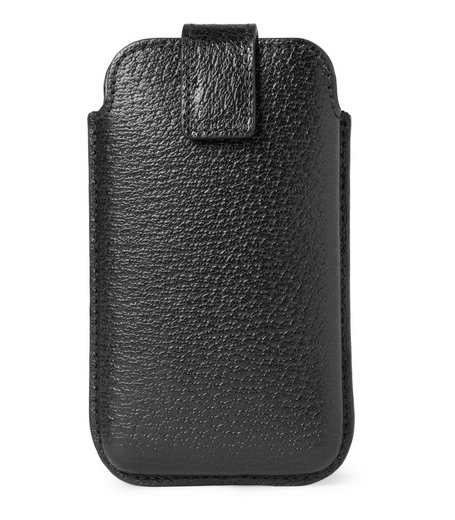 A PDA is a Personal Digital Assistant. PDAs first became popular in the 1990s, but the idea and the most basic devices date to the mid-1980s. The classic PDAs of the late 1990s were pocket and purse-sized devices that could keep schedules and contact information organised, and later, were able to access e-mail, access the Internet and run a variety of applications. Input was usually managed with either a stylus or a small keyboard. In the 2000s, the classic PDAs fell out of favour and some went out of production. PDAs and other devices took over their role, adding extra functionality as well.
PDAs, Smartphones, and Tablet Computers
Smart phones and tablet computers offer satellite-based, worldwide audio and visual communication, music storage and play-back, e-mail access, business applications, maps, games, and more. They do everything that PDAs could do, in fact, it could be said that PDAs evolved into smartphones and tablet computers. Some people still love their classic PDAs, however, and there is still a market for used PDAs.
PDA Security
Security for classic PDAs, smartphones, and tablet computers comes in many different forms. Security can mean protection from damage. It can mean protection from loss or theft, or also reference data protection or identity protection. The right case or cover for a personal digital assistant, whatever form it comes in, can help with all of these.
Protection From Damage
Because they are meant to be used to keep schedules, provide remote access to e-mail and provide a way to access the web on the go, these small computerised devices are often carried in a purse or pocket and can easily be scratched, dropped, crushed or jammed. The right type of case can help to protect a PDA from damage. Hard-sided cases with padding on the inside offer the best protection. They will shield the device from crushing while providing a buffer that will absorb the force of impact and help protect it if it is dropped or jammed.
Protection From Loss
PDAs and smartphones, in particular, are small. They are small because they are meant to be portable, and naturally, using one in a variety of places increases the risk that it will be left behind. A busy person may not even be able to remember where the PDA was used during the course of a day and where it might be found if it is lost. Having an easily accessible place to keep the PDA can help protect it from loss. That may mean a case or cover that can clip to a belt, a bag, a neck strap, or a holster. That way, the PDA is easier to put away after it has been used. A brightly coloured or loudly patterned case or cover can make the PDA more difficult overlook, making it more difficult to lose and easier to find, as well.
Protection From Theft
Because PDAs are so small and so easy to lose, they are also at risk of theft. Many PDAs, smartphones, and tablets are expensive little devices. They are easy to pick-pocket and easy to stow away once they've been lifted. People with newer model and pricier smartphones and tablets should be especially concerned about the risk of theft. The right case or cover can help to protect the device from theft. For example, a belt clip or holster that snaps or zips closed will make the device more difficult to steal. It will be even more secure if the case is held to the owner's body and can be locked. Keeping the PDA in a securely closed and preferably locked purse can help, too, especially if the purse is worn across the body, messenger bag-style.
Data and Identity Protection
Security isn't just about the safety of the device itself. It also concerns the safety of the data stored on the device. Data can easily be lost if the device is physically damaged, so a hard-sided, padded case protects the data as well as the hardware. In a similar vein, anything that reduces the PDA's risk of being lost or stolen also helps to protect the integrity of the data, including passwords and personal information, that it holds. Data protection may also mean preventing people other than the owner from accessing the device when it is not being used. If a PDA, smartphone, or tablet is left alone, with accounts signed on, often anyone physically present can access the accounts and change the passwords. This may result in anything from personal embarrassment to the electronic theft of money and financial information. Aside from choosing a device with software-based security features, the best way to prevent this is to keep it in a cover or case that locks, and keep it locked in the case when it is not in use.
In Conclusion
A secure case or cover can help to keep a PDA, including a modern smartphone or tablet computer, clean, undamaged, unhacked and in the hands of its owner. For protection against physical damage and data loss, look for a hard-sided, padded case or cover that will keep the device safe in the event of being dropped, jammed or bumped. For protection against loss, choose a case that makes it easy to remove and replace the device, and that can be secured to the body or to a larger case that is harder to lose, such as a laptop case. For protection against theft, look for a case or cover that can be secured to the body and fastened, or better yet, locked. PDAs, including modern tablets and smartphones, contain valuable data and often represent a significant investment of time and money. Choose a cover or case that will help keep this valuable personal organiser secure.