Kids label Sun Protection Bracelets
A new product to the market here in the UK.
The Bracelets will be advertised on GMTV soon
These bracelets help protect your baby or child from the harmful rays from the sun. It also keeps them aware and helps them understand that too much sun is not healthy for us.
The bracelets have a dial with 4 faces
Smiley face
Not so smiley face
Normal face
Very sad face.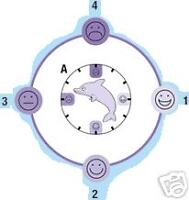 This helps to indicate the protection required.
They come in a pack of two and are available in pink or blue.
These are in stock ready for the hot summer this year.
Use them on holiday or even in the garden while the paddling pool is being splashed in.