I know from personal experience what a problem it is when you have a sink blockage.
If your sink starts to drain away slowly, or you begin to notice bad smells coming up from the plug hole, then these are the indicators that you may be heading for sink block trouble. Ideally you should unblock the sink at this stage, before it becomes solidly blocked.
From a financial perspective most of us will prefer not to have to call out a plumber – assuming you know a good one.
The easiest way to deal with a potentially blocked sink is to use a good sink plunger to remove the blockage.
One the best available is the Kilrock Drainblock Buster which won a Which? magazine award as the most effective drain unblocker.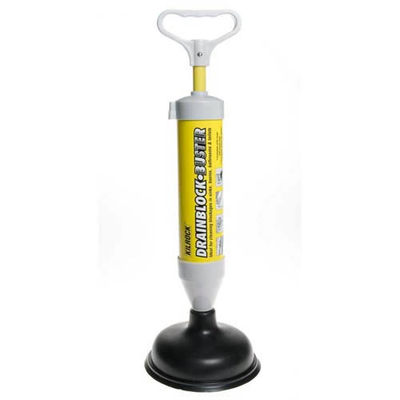 The Kilrock Drainblock Buster has twin cups to enable usage on sinks and baths and on toilets. It uses water pressure to remove blockages, not chemicals, which makes it environmentally friendly.
Here is how to use it:
Place the plunger directly over the drain hole.
Push down very firmly then pull up rapidly keeping the plunger over the hole all the time.
Repeat several times until the blockage is clear.
Run boiling hot water to flush out the pipe.
For more information on the Kilrock Drainblock Buster,
click here
.