One of the most popular manufacturers of road and mountain bikes for much of the last few decades, Klein Bikes was bought out by Trek in the late 1990's, but remained in production until recently. Many Klein fans around the world turn to available Klein bikes on eBay in like new or used condition. Learning more about these classics can help cycling fans select the right Klein bike for their adventures.
Klein Technology
Klein made a name for itself through several technological innovations that differentiated their bikes from many alternatives in the marketplace. With the release of their 1994 Quantum Pro, Klein created the first mass-produced aluminium frame with an integrated headset and a threadless aluminium steerer. Klein also became known for their innovative welding techniques, creating mountain bikes with stem-bar combinations from a single welded component, a design that eliminated the need for clamping bolts and other components. Many Klein bikes also featured the company's unique approach to cable routing, which sent cables through the Klein frame to reduce weight and make bikes more resistant to damage and interference from mud and other debris.
Klein Road Bikes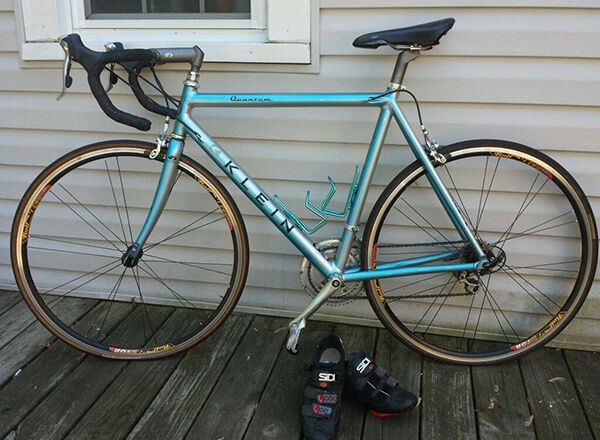 In addition to the much lauded Quantum Pro, Klein produced a wide array of appealing road bikes. Popular models included the Klein Performance, the Klein Advantage, and the Klein Team Super. Recent additions to the range include the Q-Pro XX. This speedy road bike features a Quantum Pro frame in Gradient Zr9000 aluminium and carbon-fibre seatstays that make it a light and easy-to-control bicycle. With 20 gears controlled by a Record gruppo, riders get the kind of wide-ranging bike that can address any terrain. Another recent addition to the Klein road bike catalogue is the Reve V. Weighing in at only 1.3 kg, the Reve utilises the same ZR9000 frame as the Pro XX with a soft-tail rear triangle and carbon fibre wishbone stays to make hill climbs a breeze.
Klein Mountain Bikes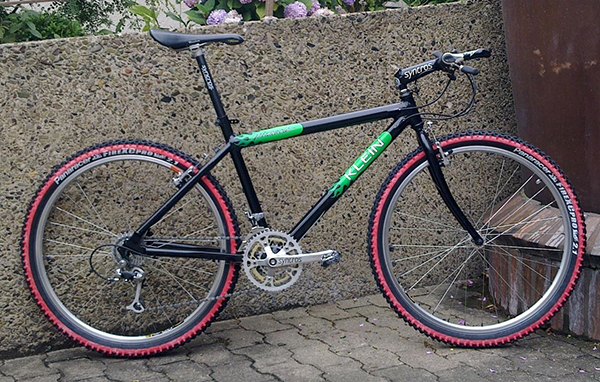 Klein mountain bikes combine the lightweight components and innovative engineering that made Klein so popular with the durability trail riders need. The original mountain bike in this range from Klein was the Mountain Klein, in production from 1985 to 1989. Other popular favourites include the Klein Pinnacle, the Klein Attitude, and the Klein Adroit. The Attitude XV Disc, a recent addition to the Attitude line, places Shimano components and a Fox F100 RPT fork on to Klein's ZR9000 aluminium frame, so that riders can handle rugged terrain without being weighed down by a heavy frame. Consumers can also consider the Palomino XV, equipped with Shimano and Bontrager components, along with a Maverick Mono-link rear suspension setup.