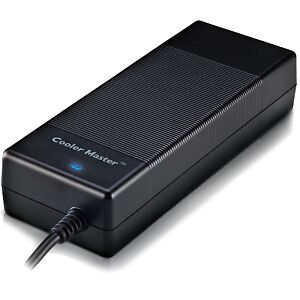 Laptop batteries can wear down quickly, so it is important to keep a power adapter on hand at all times to ensure continued use of the device. There are several types of chargers and adapters that can be used with a laptop, although the most important factors to consider are a product's brand and compatibility. Original equipment manufacturer and third party products are available. They are designed for use with specific types and models of laptops. When possible, choose products made by the same manufacturer as the laptop.
Find units with the appropriate ratings for voltage and power to ensure that the adapter does not cause any damage to the laptop. Buyers may also wish to consider the size and weight of an adapter, as some products can be bulky and may be cumbersome when carried for extended periods of time.
AC laptop power adapters are available from many electronics shops and computer supply specialists. There are also websites that specialise in computer accessories, including adapters. Marketplaces like eBay have a high number of listings.
Brands and Compatibility for AC Laptop Power Adapters
The first thing to consider while shopping for AC laptop power adapters is a product's compatibility with the computer. Several brands produce adapters, including original equipment manufacturer (OEM) and third party manufacturers. OEMs typically create adapters that are only compatible with the machines that they produce, whether its a single model, product line, or all laptops from the manufacturer. In this case, the compatible laptop is indicated clearly on the packaging of the adapter or in item description, so check for this information carefully.
Other adapters, such those produced by third party manufacturers, are designed for use with a broad range of laptops, including ones from multiple manufacturers. In these cases, it is important to check the voltage and power of the laptop, and compare it with the specification of the adapter. Buyers should also ensure that the connector of the adapter is compatible with the laptop.
Power for AC Laptop Adapters
Adapters are designed to be used with machines that require a specific amount of power. For example, an adapter may be compatible with laptops that require 65 watts of power or less. It is very important to check the power demands of the laptop to ensure that the adapter can provide sufficient wattage. Otherwise, the adapter cannot charge the laptop properly, especially while it is in use and may even cause damage to the machine or adapter.
Buyers should also check the voltage (V) of a laptop and look for adapters that that can be used with it. Adapters typically list all the voltages that they are compatible with. For example, a product may indicate that it can be used with 15 V, 16 V, 18.5 V, 19 V, 20 V, 22 V, and 24 V laptops. Inspect this information closely. An adapter with an incompatible voltage rating may not work and may also cause electrical damage to both the laptop and the adapter.
Connectors for AC Laptop Power Adapters
AC power adapters designed for use with more than one model or brand of laptop are often designed to use interchangeable connectors. These vary in size and allow the adapter to be inserted into different laptops. Look for connectors that are bundled with an adapter or purchase them separately. Bear in mind that connectors are not designed for use with laptops outside the compatibility range of the adapter itself. For example, Rocketfish may produce an adapter for laptops with 90 W power or less. Although the connectors may be compatible with a broad range of machines, it does not mean that the adapter is safe to use with models that require more than 90 W.
Weight for AC Laptop Power Adapters
AC power adapters are a necessary accessory and are usually be kept with the laptop at all times. However, some products are quite large and may also be heavy. Check the size and weight of a product before purchasing it to avoid carrying around more weight than is comfortable.
Item Condition for AC Laptop Power Adapters
AC laptops power adapters can be purchased in several conditions. In addition to new and used items, buyers can also find like new, refurbished, and not working units. Learn more about each of these options to choose the most appropriate adapters for a laptop and the buyer's budget. The following table lists common condition types, with a brief description.
Condition of AC Laptop Power Adapter

Description

New

Factory new item

Sealed in its original packaging

Like new

Very light use

May have been opened and returned by a previous buyer

Sold for less than a new item

Used

Pre-owned item that has had regular use

May show visible signs of wear

Manufacturer refurbished

Used item restored with factory new components

Restored at a factory owned by the product manufacturer

Reliable and sometimes as good as new

Seller refurbished

Used item restored using parts and techniques chosen by the seller

Less reliable than manufacturer refurbished items

Not working

Non-functioning unit

Can be used for parts or repaired by the buyer

Sold very inexpensively
It is important to check the condition of an item before committing to a purchase. This is especially true when buying AC laptop power adapters online, as many sellers deal in both new and pre-owned products.
Read Product Reviews
Due to potential damage to a laptop, it is important to investigate adapters before committing to a purchase. OEM products are very reliable. For third party products, the actual number of laptops a unit is compatible with can be very limited or the adapter may be constructed poorly. Information about specific adapters can be found online. One of the best places to search is on shopping sites. Hundreds of customer reviews and ratings are available for some products. These can offer details from a broad range of experiences. Look for information about compatibility, the adapter's ability to stay secure inside the port on a laptop, and its durability over time.
How to Buy AC Laptop Power Adapters on eBay
A range of AC laptop power adapters can be purchased from the sellers on eBay. To find these items, initiate a keyword search from the home page. For example, type "hp pavilion ac adapter" into the search field to see all items tagged with those keywords. You may add other keywords, such as the item condition.
Read the Item Description
Once you have found desirable search results, take the time to inspect individual listings. Carefully read the description of the item provided by the seller and look for a specification sheet with details about the unit's wattage and voltage ratings. Sellers also include photos of AC laptop power adapters, which can be used to verify the item being sold. Determine whether the images are of the actual item or if they are stock photos. If it is a used item, check for signs of wear or damage.
Research Sellers
Research sellers on eBay to feel confident in your purchase. Begin by looking for information about a seller in the AC laptop power adapter's item listing. The feedback rating indicates the satisfaction of buyers within the past year, while the number of completed transactions reflects the user's experience on the site. If you would like more information, click on the user's name. You can find comments from previous buyers in full profiles, as well as ratings based on aspects of the seller's performance. Once you have received your item, leave feedback about your transaction to inform the eBay marketplace.
Conclusion
AC laptop power adapters are needed to keep a computer running. Products can be found to power almost any laptop on the market. These are made by a high number of manufacturers, including OEM and third party brands. The first thing a buyer should consider while shopping for an AC laptop power adapter is its compatibility. Check to see if the item is meant for specific models or product lines. If not, determine the particular power level that it is designed for. Using an adapter with the wrong wattage or voltage ratings can not only disrupt the performance of the laptop, but may cause irreparable damage. Keep in mind that third party adapters are usually less reliable than OEM models.
Third party adapters are often sold with an array of connectors that allow the unit to be used with a broader number of laptops. Sometimes, these are also included on OEM adapters if the product is meant for an entire range of laptops. If connectors are lost, or a different size is needed, these products can be purchased individually. Determine the size and weight of an adapter while shopping. If a laptop is used regularly while travelling or commuting, it may be worth finding the lightest and most compact product available.
Marketplaces such as eBay have listings for a wide selection of AC laptop power adapters. Buyers can shop for products in new and used conditions. Compare the items and read reviews to choose the best product for the laptop.