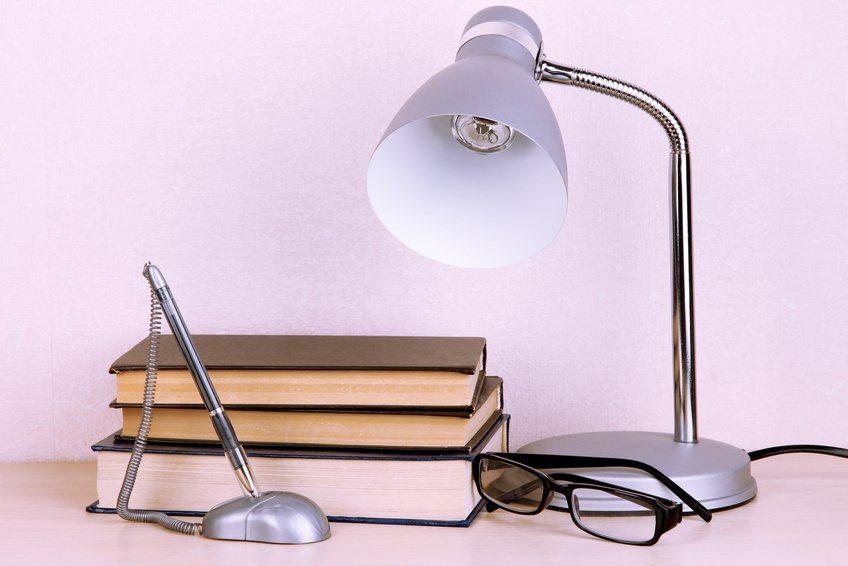 LED desk lamps are small, adjustable, often affordable, and allow you to light up specific areas of your desk. eBay sellers offer dozens of different styles and types of LED desk lamps. To make an informed purchase decision, consider the lamp's type and size, the bulb's brightness, and the space you need to light up.
LED Desk Lamp Power Type

LED desk lamps come with a few different power options. A lamp with a wall socket plug offers the most light and the most power stability. A USB desk lamp is convenient if you want to use the lamp around the house with your computer, or do not have a free power socket nearby. Battery powered lamps make excellent emergency desk lamps.
LED Desk Lamp Size

Desk lamps come in a range of different sizes. Large desk lamps usually contain bigger bulbs and can put off more light or light up a larger area of a desk; however, they also take up significantly more room. Small lamps take up the least space, and often clip on to the desk, but also light up the smallest area. You can choose based on how much of your desk you want to light up, and how much free room you have on your desk for a lamp.
LED Desk Lamp Light Bulb Type
LED lights come in a range of different shapes and sizes, and lamps feature many of them. Single large bulbs, an array of small bulbs, or a combination of bulb sizes are all options. Each of these emits different patterns and types of light. In addition, you can choose between OLED and LED bulbs. LED is light emitting diode, while OLED is an organic light emitting diode. Usually, the type of light is less important than the amount of light it puts off, but bigger bulbs put off more light, and usually consume more energy.
LED Desk Lamp Brightness
Desk lamps feature a brightness rating that measures the amount of light in lumens that the lamp puts off. Most LED lamps produce 40 to 160 lumens per watt, which is the amount of actual light the lamp produces per watt of energy it burns. The higher the lumens rating, the brighter the lamp.