Have all the benefit of traditional candles and tea lights , with no worries of fires, hot wax or leaving them unattended. With a soft cosy flame effect and priced from only £4.99 for 6 - why not use battery LED tea lights instead of normal tea lights. LED tea lights DO NOT GET HOT - and will always stay cool to the touch.
Save yourself the worry of unattended candles in your home and use them with confidence in your bedroom, bathroom, kitchen and family areas. Place them close to fabrics and furnishings and have confidence that your loved ones are safe. Each tea light or LED candle light is supplied with a battery in the unit and a spare battery in the pack. Expect 60 -80 hours of constant use from each battery.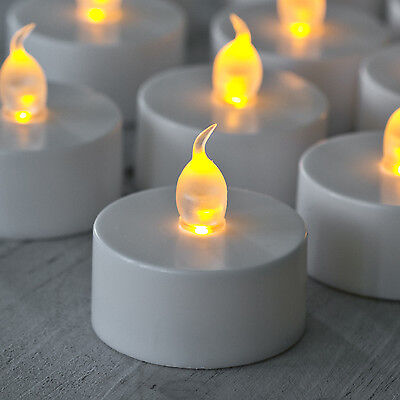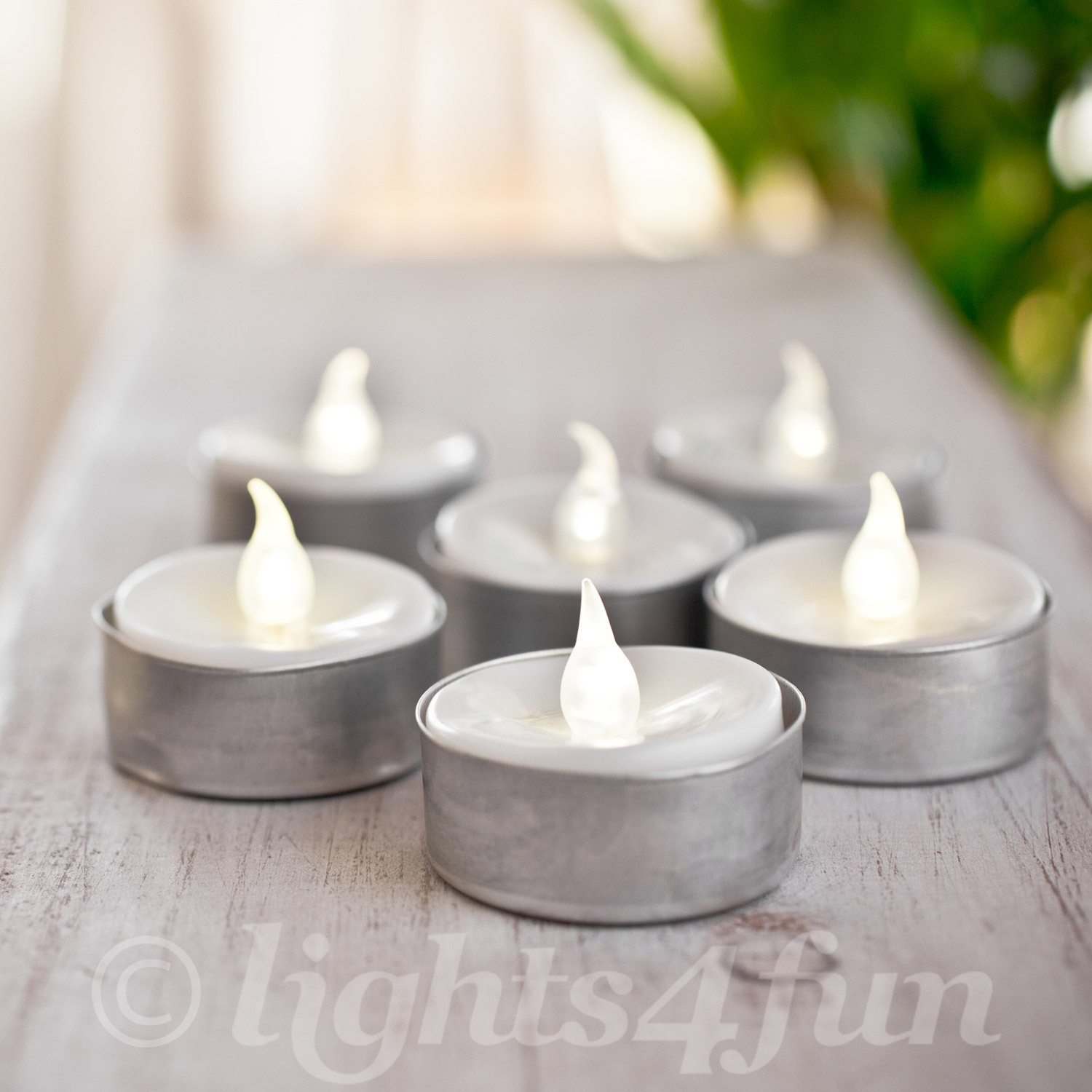 We have designed the amber LED bulbs to flicker just like a real flame for a truly authentic look. Here is a video of the tea lights in action :


Please see our eBay shop for our whole range of LED tea lights which includes floating tea lights, Christmas tea lights and Halloween tea lights.