Fans of the high-end, luxury brand Dolce & Gabbana enjoy everything the fashion house creates, from chic clothing to sophisticated and fashion-forward designer watches. Their D&G watch line for ladies is not just a selection of timepieces, but a style statement. Choose from a variety of ladies' D&G watches to highlight and complement your own personal style, and always be on time for fashion.
Leather Watches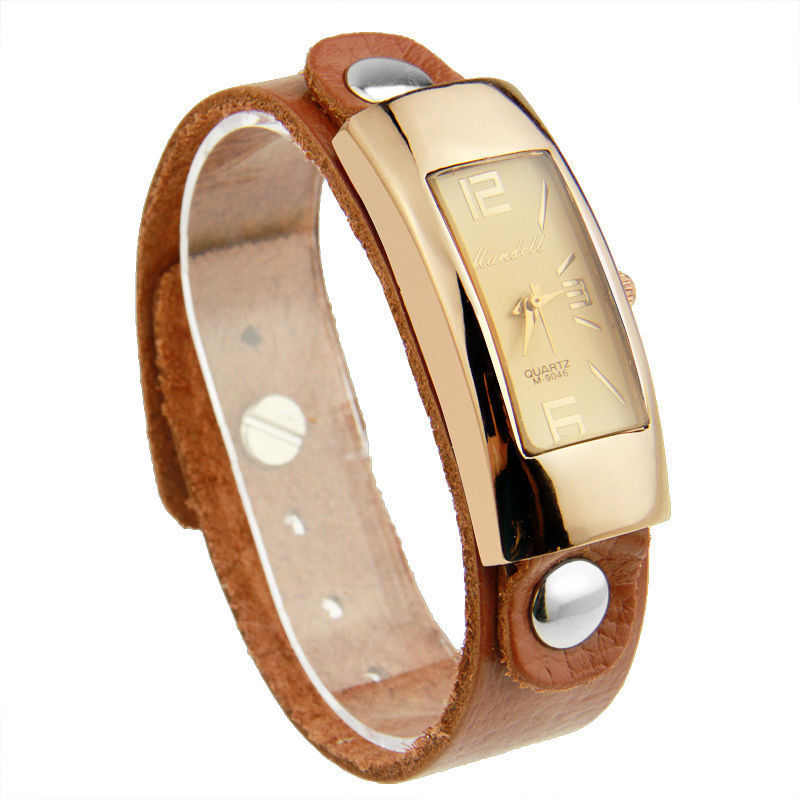 Opt for a classic look when you choose a ladies' leather D&G watch. Supple, authentic leather creates a traditional timepiece but ups the style ante when combined with the stylish look of the D&G signature watch face. There are leather watches embellished with Swarovski crystals which decorate the watch faces and bezels, as well as leather designs with simple, unadorned faces. Choose between a rectangular watch face or a circular one, and select white or black leather. Make an impact with a black leather watch with a matching black face, or a bold pink, red, or purple leather D&G watch. You can find the D&G logo on the face of each watch style, and watches offer features such as water resistance, scratchproof watch faces, and sturdy, stainless steel backs.
Stainless Steel Styles

The utilitarian look of stainless steel becomes feminine when paired with a diamante-encrusted face. D&G stainless steel quartz watches keep time perfectly, and the durable design ensures your watch keeps ticking for years. Sleek stainless steel watches come in square or circular designs and bands vary according to watch style. Some watches include small faces set in steel links that look almost like bracelets, while oversized styles are unisex and add polish to any look. Some popular stainless steel styles include the Promenade watch, which is a steel bracelet watch. Pick up the Prime Time design, which has the look of a classic steel watch, includes the D&G logo on the face, and its rim features sparkling crystals in different shades, including pink and red.
Decorative Watches
For something a little more eye catching, check out the unusual timepieces that D&G offers, including watches with trendy zebra print straps, crystal embellished watches with heart-shaped faces, bangle bracelet watches, and crystal-studded diamante watches with sparkling faces and matching straps. There are D&G watches that include decorative faces dangling on long chains you can wear as necklaces, and gold-plated or rose gold styles. Coloured faces, such as aqua or pink, liven up D&G watches, and watches with chequerboard faces are whimsical and fun. There are watches with links that spell out D&G, and D&G makes silver digital watches for women as well as a variety of analogue styles.