The Land Rover Discovery TD5 is an impressive sports utility vehicle or SUV with enough power to tackle various off-road trails. Also known as the Discovery 2 TD5 for being the second generation in this vehicle line, the TD5 has a high ground clearance and driving position that inspires confidence. A used TD5 is not difficult to come by so you should have little problem finding the one you like.
Overview of the Land Rover Discovery TD5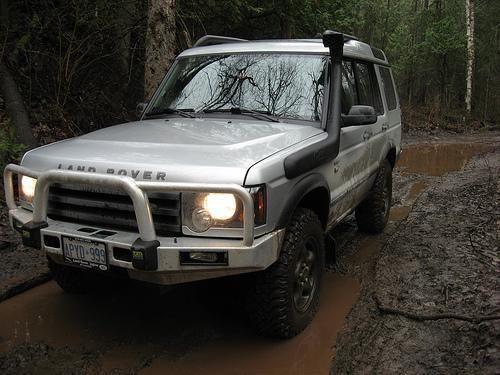 The TD5 is the diesel version of the Land Rover Discovery 2, and was in production from 1998 to 2004. This diesel version has a 2.5 litre powerplant with either a 5-speed manual or 4-speed automatic transmission. Compared to the Land Rover Discovery 1, this second generation SUV has a larger rear cargo space. However, with the additional rear overhang, you should be be careful when traversing rough off-road trails. Compared to its petrol-engined counterparts, the diesel powered TD5 generally offers better fuel economy and has excellent raw power to tackle rough terrain. However, it tends to be more costly to repair than the V8 petrol versions.
Available Model Ranges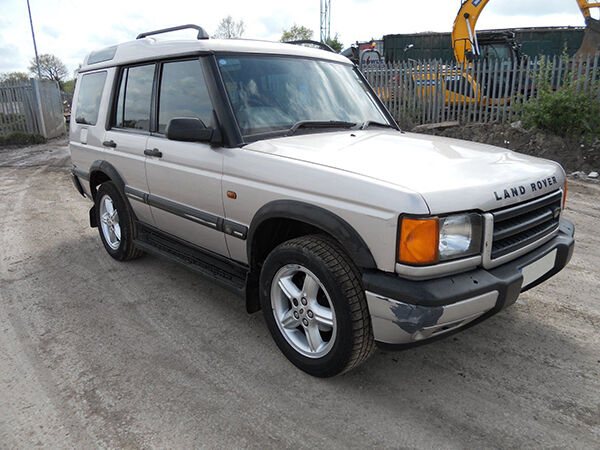 The are a number of used TD5 versions you can purchase including the E, S, GS, XS, ES, Pursuit, and Landmark. The E and S were considered basic models with the necessary features you would expect in a Land Rover product. The GS was the basic version with addition of a passenger's airbag and lumbar support. The middle range XS had a CD multichanger, self adjusting air suspensions, cruise control, manual sunroof, and some leather trims. The top range ES variant had everything available on the lower variants along with full leather seats and electric sunroof. In the final production, only the low-spec Landrover Discovery Pursuit and the top-spec Landmark was produced.
Safety Features on the TD5
A standard feature on many TD5 versions was the ACE (Active Cornering Enhancement) which reduced roll when cornering. Also the Discovery 2 had traction control and a Hill Descent Control for extra safety on rocky surfaces and slopes. The centre differential lock was available on models up to early 2001 but without the linkage, and optionally, on the face-lifted 2004 Discovery. The differential lock is essential especially for off-road driving, so look for it if you regularly drive on rough terrain.
Key Damage-Prone Areas to Check
Being an outdoor adventure vehicle, any used Land Rover Discovery could have body damage and extensive rust. Therefore, you should always inspect one thoroughly before purchasing it, especially if it has many miles on the clock. The common corrosion spots are the wheel arches, boot floor, sills, and inner wings. Other key areas to check are the panel underneath the rear bumper, front bumper, and the joints between the pillars, roof, and floor.