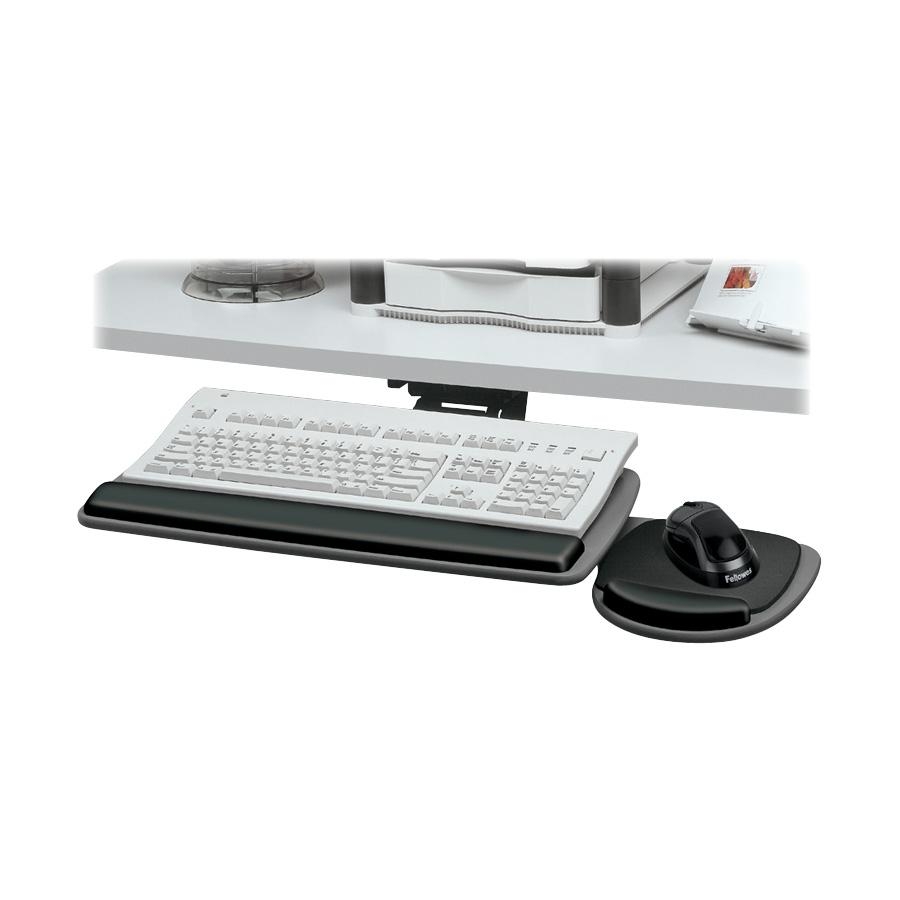 Today, laptops and desktops are used on a daily basis and many people do their work on them. Therefore, they spend long hours using their computers, not only at work, but at home as well, where the computers are used for entertainment purposes. Both laptop and desktop computers can be upgraded with a variety of accessories that make working a pleasure and provide entertainment through music and films. Accessories designed for laptops and desktop computers are generally easy to install, and the installation process can be completed by a home user without professional help. Laptop and desktop accessories can be bought from high street electronics shops or ordered from online auction sites, such as eBay.
The selection of accessories is very wide, and there is an accessory to meet every need, from cables and headsets to USB hubs and mouse mats. Equipping the laptop or desktop with accessories helps to get the best out of computing, especially when the accessories are chosen with care by considering the individual's needs.
Easy-to-Install Media Accessories for Laptops and Desktop Computers
If the computer is used for listening to music, video editing, gaming, or watching films, then speakers are a must. Moreover, other sound accessories, such as microphones, are handy for video conferences and Skype calls. For the latter, a webcam is also useful. Many laptops already come with built-in webcams, but desktop computers require external cameras.
Speakers for Laptops and Desktop Computers
Desktop computers require external speakers as a rule, because they do not usually come equipped with integrated speakers as laptops quite often do. Even if laptops have speakers, many users consider them to be too weak. In order to acquire surround sound, external speakers must be attached. Speaker systems come in many different configurations, from single speakers and subwoofers to elaborate 7.1 systems that consist of eight speakers. The number of speakers depends on the size of the room as well as on personal preferences. Generally, the bigger the room, the more speakers can be used. Surround systems include a subwoofer for low frequency bass sounds and speakers for the front and rear in order to create surround sound.
On desktop computers, the speakers are connected to the computer at the rear, and several wires are used, one for each channel. On laptop computers, the speakers are often plugged into the headphone jack or into one of the USB ports. However, if the speakers and computer support Bluetooth, a wireless connection can be made instead. After the speakers have been connected, they are ready to go and no further installation is necessary.
Webcams for Laptops and Desktop Computers
A webcam is a small camera that allows for transfer of real time images via the Internet during chats and video conferences. The images are either streamed as a constant stream or refreshed at regular intervals. Many laptops have basic webcams already included, but they do not offer as much flexibility as stand-alone webcams, which can be moved around in the room, for instance. The most common external webcam is the dedicated webcam, which is connected via the USB port. This type of webcam is easy to install and often does not require more than just plugging in, although these webcams are generally lower in quality than other types.
It is also possible to use the video capture card on the PC in order to record surveillance images from outside the home. Security cameras for this purpose usually have daylight filters, variable lens options, and night-time filters. Megapixel cameras offer the best quality, and because large files are involved, they are usually not used for streaming, but for capturing still images that are archived.
Microphones for Laptops and Desktop Computers
As with webcams, laptops often come with integrated microphones. However, these models rarely produce sound files that are high in quality. If the computer is used for recording sounds, then a good microphone is an essential addition. Computer microphones can be attached via the USB port, and they usually work in accordance with the plug and play principle, requiring no additional installation. The microphone can be either small and simple or may come with a stand that helps to mount it on a table.
Headsets for Laptops and Desktop Computers
A headset combines a set of headphones with a microphone. Headsets are generally used by gamers as well as for chatting. They help to isolate the user from the surroundings and allow for listening to loud music without disturbing other people. Many office workers use these, especially in reception areas. The sound quality of a headset microphone is often boosted, thanks to its noise-cancelling properties. Headsets generally work according to the plug and play principle and require no additional installation steps to be taken.
Easy-to-Install Protective Laptop and Desktop Accessories
Protective accessories, such as screen protectors, are generally used on laptops, but they can be used on desktops as well. The screen can be protected either with a special spray, which leaves a layer of protective film on the screen, or with a special film that is glued onto the screen. The special film layer often helps to reduce glare and thus provides a better viewing experience, because a matte screen is easier on the eyes.
Similar films are also available for keyboards. If the keyboard is covered with a protective film, it is less likely to collect dust and food crumbs, and thus requires less cleaning. These skin-type films usually have the buttons printed on them, so it is still easy to find the correct keys.
Easy-to-Install Laptop Accessories
Some accessories are specifically designed to be used with laptops. These accessories can be used to turn a simple portable laptop into a comprehensive home workstation, by using additional keyboards and pointing devices.
Laptop Cooling Stand
In order to keep the laptop elevated from the tabletop, a cooling pad or a docking station can be used. These not only help to put the monitor closer to eye level, but they also boost airflow, thus reducing the heat that a working laptop generates. The better the ventilation, the longer the circuitry and laptop battery last. A laptop cooling stand is necessary when the laptop is used with an external keyboard. Good cooling stands are stable and easily keep the laptop in place.
External Keyboard
Small laptops are great on the go, thanks to their portability, but their small keyboards may strain the joints and muscles if used for too long. If the laptop is raised on a stand, it can be connected to an external keyboard. These keyboards are often wireless, and connect to the computer via infrared or radio connections, such as Bluetooth. Other external keyboards use a USB connection. Wireless keyboards should be bought with a battery recharger, because otherwise the batteries need to be replaced often.
Wireless Laptop Pointing Devices
Although laptops generally come equipped with touchpads, an external pointing device, such as a mouse, is sometimes necessary. Using a mouse helps to relieve strain on the neck, shoulders, back, and wrists. Modern mouse models are ergonomic and thus contribute greatly to comfort. They are extremely useful when spending long hours behind the laptop. A pointing device can also come in the shape of a trackball. A trackball resembles a mouse, but has a moveable ball on the top. This ball can be rolled in any direction in order to generate movements on the screen. Both mice and trackballs can easily be connected to the laptop via Bluetooth or infrared. No wires are necessary. The pointing devices are simply turned on by pressing a button, and if the laptop supports infrared or Bluetooth signals, it should quickly find the device.
Buying Laptop and Desktop Accessories on eBay
If you are looking for laptop and desktop accessories that are easy to install, you can start by typing your search terms into the search box that you can find at the top of any eBay page. Start with more general keywords and then narrow down your search once you have an idea of exactly what you need. After you receive the initial search results, you can also click on related searches for more inspiration. Moreover, you can sort the results by price or auction time. You can also determine the item's condition by setting it to "new" or "used".
In order to ensure that the accessories fit your laptop or desktop, always read the detailed item listings and contact the seller if anything remains unclear. You may also ask the seller about refunds, possible exchanges, delivery, payment methods, and packaging. For best service, opt for top-rated sellers. Before making the purchase, read the seller's feedback and browse the ratings he or she has received from other buyers.
Conclusion
Laptops and desktops are used by most people on a daily basis, both for work and entertainment. An array of accessories can make using them a real pleasure, as accessories can boost performance. Usually, these accessories can be installed without any professional help, and once they have been installed, it is hard to imagine life without them.
Many laptop and desktop accessories are universal, meaning that they can be used on both laptop and desktop computers. For a better sound experience, an external speaker system can be attached in order to provide surround sound. Video conferences and chats require webcams as well as microphones. Gamers greatly benefit from headsets that combine headphones with a microphone. Although laptops often have some of those accessories built-in, the external devices usually offer better quality.
Many accessories are designed specifically for laptops, and they can help to transform a portable laptop into a stationary workstation. An external keyboard and a pointing device, combined with a laptop stand that provides better ventilation, can significantly improve the performance and the ergonomics of a laptop.