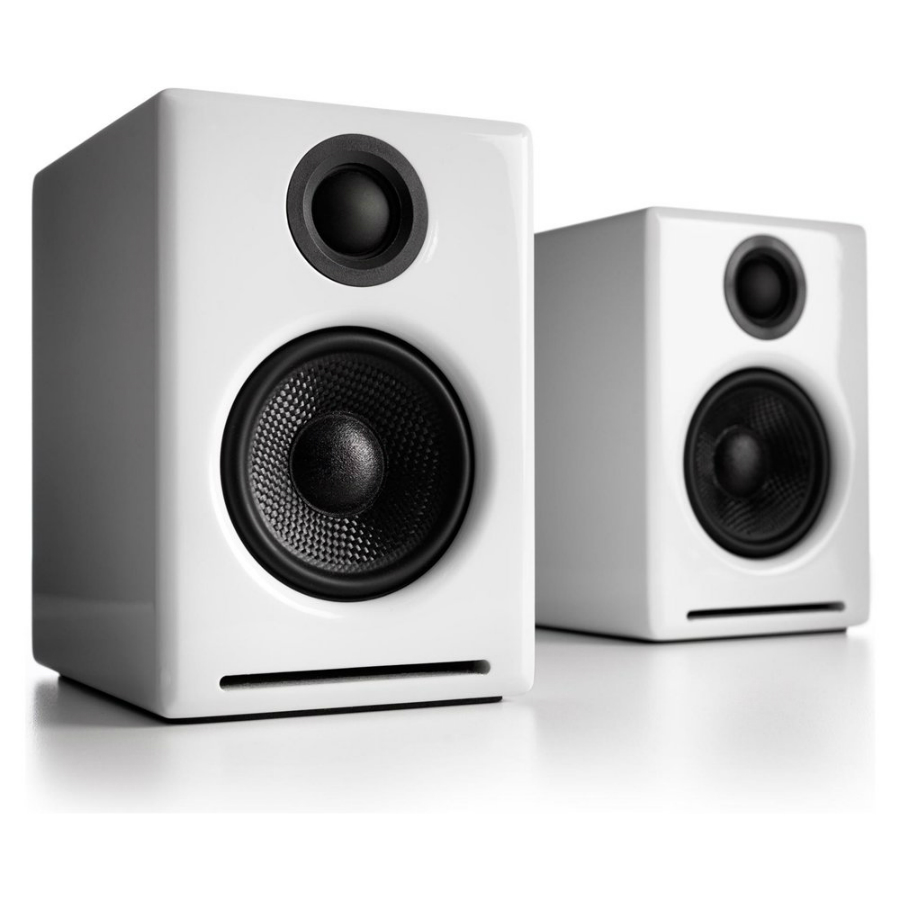 A brand is often the most valuable asset that a company owns. Consider common ones such as Coca-Cola or BP. There really is not much of a difference in the products they produce compared to any other cola or car fuel. Nonetheless, advertising and past reputation go a long way towards determining how well these companies perform each year. The same is true for laptop and desktop accessories.
The term "unbranded" is a misnomer. In fact, there is a manufacturer's name attached to all products, but they are not always recognisable. People searching for laptop and desktop accessories are often concerned that if they do not recognise the brand name, the product may be substandard. However, the Brand X product is often equal or superior to the branded alternative, but is most often considerably lower in price. In fact, sometimes it is exactly the same item manufactured by the same company, but using a different name. The company is simply choosing to eliminate advertising costs and instead promoting via word of mouth and with low prices.
Buyers wishing to replace or add a laptop or desktop accessory can visit eBay. A good way to get some reassurance that an unbranded accessory delivers value for money is to read the reviews that previous buyers have submitted.
Brand Values
When it comes to laptops and desktops, some of the iconic brands offer a distinct quality difference, or at least provide an expectation of better performance. Accessories are often a different matter. While most people are very familiar with brands such as Microsoft, Apple, Dell, and Hewlett-Packard, the number of unbranded competitors is growing each year. Some of the best accessories available are from manufacturers with little or no brand identity. These are interchangeable and work with any computer. Often, unbranded accessories are as good or better than the branded original. They are often less expensive too, so deliver value for money. The number one issue with brands is awareness.
However, uniquely, Apple offers proprietary accessories that are not licensed for unbranded duplication. Also, many computer chargers are also specific to a particular brand, make, or model.
Mouse for Laptops and Desktops
Some accessories seem to benefit from a brand name and others do not. Much of that has to do with whether or not the accessory is connected to the computer.
Wired Mouse for Laptops and Desktops
A standard computer mouse can be used with any laptop or desktop and is usually part of the purchase price for a desktop PC. It is typically wired and has limited features. Some prefer a mini mouse that is often a better size for people with smaller hands and children. A gaming mouse provides a series of additional buttons and dials for most gamer's demands.
Wireless Mouse for Laptops and Desktops
Bluetooth technology has taken over the world of computer mice. No longer is the use of the mouse limited to the length of the wire. Wireless mice have dropped in price substantially and have become the standard for people who use their computers with frequency. The brands that have come to be synonymous with good quality mice include Logitech and Microsoft. These companies offer good support and reliable equipment. Nevertheless, there are also plenty of good quality unbranded alternatives worth considering.
Keyboard for Laptops and Desktops
Like mice, standard keyboards are part of most new desktop PC purchases. They are generally serviceable and buyers are usually content to use them. Until they try something else. Like everything else it seems, wireless keyboards have reached new heights of popularity as production and technology have developed. Even laptop owners with a built-in keyboard are opting for the freedom that wireless permits.
Ergonomic keyboards have become extremely popular amongst those who spend hours typing each day. Some styles are contoured to be more accommodating to the natural positioning of the fingers. Some fold in half and sit like a tent on the desk. Others have a wide, padded base to rest the heels of the hands more comfortably.
Speakers for Laptops and Desktops
Computer speakers have become as much a part of owning a machine as a keyboard. With the advent of programme streaming, gaming, and world wide video connectivity, many people find the speakers included with a desktop or incorporated into a laptop lacking in volume and quality of sound. While the top brands of speakers have cornered the market since well before the mass production of home computers, there are also some very impressive unbranded versions.
Display for Laptops and Desktops
A good display is essential to a complete the video experience. The productivity of full time computer workers is greatly enhanced with the ability to see many documents at once on a large screen.
Protective Case for Laptops
Many people spend a significant amount of money for a new laptop and then carry it a light backpack. Laptops are highly sensitive instruments that can be damaged easily. Everyone that is familiar with how expensive repairs can be buys a good laptop case. A brand name is irrelevant for this product. While the better models are usually higher in price, look at a good case as cheap insurance, as a few extra pounds can have hundreds later. Look for a case that is light, but has plenty of padding on the sides and edges. It is also an advantage to have a shoulder strap. Make sure it is large enough to accommodate a charger, wireless mouse, cables, and spare batteries.
Charger for Laptops
While a charger is always part of any laptop purchase, an extra charger comes in handy for those who travel frequently. Many manufacturers have adopted a standard connection that facilitates using unbranded chargers. While they may take longer to charge than the unit that was supplied with the laptop, they are generally safe to use. However, take a few minutes to confirm that the model is compatible with the laptop.
USB Drive for Laptops and Desktops
A USB memory stick, or flash drive, has become one of the handiest ways to store information. The important variable is the storage capacity rather than the brand. They are available from 1 to 64 GB and are priced accordingly. Some have key rings attached to make it easier to keep track of where they are. If the computer has a USB connection, virtually any brand should work just fine.
Ethernet Cable for Laptops and Desktops
A spare Cat5e Ethernet cable is essential for most laptop and desktop users without WiFi capabilities. They are inexpensive and available in many lengths and colours. Branding is of little concern; they essentially have the same function.
Headset and Headphones for Laptops and Desktops
Headsets and headphones vary greatly in quality when it comes to sound reproduction. Consider whether or not outside noise interference is important, as some models cover the ears and others are more open. A wireless headset gives the buyer the ability to have an online meeting and move around easily. There is a significant market for unbranded headsets and headphones.
Security Cable for Laptops
A security cable is an inexpensive way to take the worry out of leaving a laptop unattended. Just attach it to a fixed object to dissuade potential thieves.
Summary of Brands for Laptop and Desktop Accessories
This table summarises the most common laptop and desktop accessories. It provides the well known brands as well as the unbranded companies that are the top producers of these products.
Accessory

Named Brands

Unbranded

Mouse

Logitech

Microsoft

Seller Vision

Speedlink

Keyboard

Apple

Dell

Microsoft

Razer

Saitech

Speakers

Altec

Bose

JBL

Logitech

Babz

Genius

Display

Acer

Dell

HP

CTX

Vibox

Case

Belkin

Samsonite

Targus

Tracker

Charger

Apple

Dell

HP

Microsoft

UK Electland

Wisdom

USB drive

Sandisk

TDK

Cube Storage

Kingston

Ethernet cable

Belkin

Multiple brands

Headset and Headphones

Sennheiser

Sony

Creative

Justop

Security cable

ACCO

Kensington

Multiple brands
There is little harm in making a poor choice with an accessory, such as a case or headset. However, it is another matter with an incompatible charger or keyboard. Confirm compatibility with the laptop or desktop before buying any accessories.
How to Buy Unbranded Laptop and Desktop Accessories on eBay
Locating unbranded laptop and desktop accessories on eBay is easy when you use the search feature. Start on the eBay home page or any other page. If you want to find wireless keyboards for instance, enter the terms into the search field. You are then directed to a page with every current offering listed. You can then specify features of the computer and filter for unbranded products. eBay also provides search tips to help with other aspects of searching.
eBay Discussion Boards and Groups
If you really want to know more about laptop and desktop accessories on eBay, there are discussion boards and groups available. This is where enthusiasts gather to exchange ideas and talk about the latest products. If you are finding it difficult to identify which unbranded products deliver value for money, it is likely that someone else within the eBay community has had the same problem and an answer can be found on the website. If not, post a question and wait for an answer.
Conclusion
Learning about the accessories for laptops and desktops often makes it easier to identify when it makes sense to choose an unbranded product. Many of the accessories that are manufactured by named brands are also available from reliable, if lesser-known, good quality companies. This means that it is possible to buy unbranded products that deliver value for money because they are of an equal, if not superior, quality to those provided by the better known brands. It is simply a matter of doing some research to confirm the reliability and compatibility of the accessories.
Shoppers benefit from visiting eBay for laptop and desktop accessories. The search feature makes it easy to filter for unbranded products or to compare the prices of named brands with their unbranded counterparts. The eBay discussion boards and groups help to share information about which products other users have found that delivered good value for money.