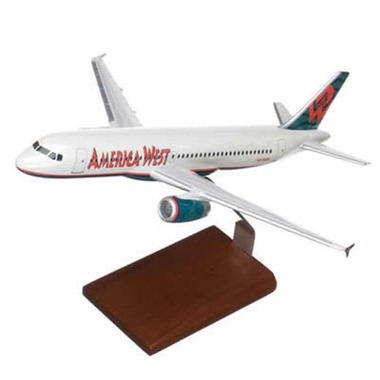 The creation of large-scale model versions of real life transportation vehicles has been around almost as long as the vehicles themselves. Only recent technological advancements have made model making popular amongst children and hobbyists, as well as becoming a profession for some.
Larger scale models come in a variety of different forms. Be it cars, boats, planes, helicopters, trains and tanks. All of these models and everything needed to assemble them are available from the likes of eBay at very reasonable and completely affordable prices.
Types of Large-Scale Model
Regardless of which vehicle is to be built, when building a large-scale model it is wise to know beforehand the 'skill level' required. Here is a table determining what type of model is best to start with based on ability, experience and age:
| Type of Model | About |
| --- | --- |
| Skill Level 1 (Snap Tite) | These are the easiest type of model to assemble. There is no glue or paint required. Skill Level 1 models are generally known as Snap Tite and are recommended for children and beginners. |
| Skill Level 2 | Skill Level 2 models are moderately challenging. They require a certain degree of slight of hand as both glue and paint are used in the building process. These model cars are recommended for those who have some model building experience. |
| Skill Level 3 | The most challenging of the model kits. Again both glue and paint are utilized in the building process but there are also some mechanical adjustments that are required. These model-building kits are recommended to those who have acquired a high level of model building experience. |
Components of a Large-Scale Model Kit
Within a large-scale model kit there are a number of different components used to create the finished product. When building the model, make sure you have the following components in order to assemble your car properly:
Single Cast Tree – For most plastic model kits, a thin cast is provided which contains the majority of components needed to assemble the model itself.
Frame – The frame of the model is one of the most important things needed during the building process. Once the frame is acquired, everything else can be built around it.
Doors – Every model car needs doors. Check to see if any mechanical adjustments or accessories are needed before fitting the doors.
Wheels – If the model has wheels and is designed to be able to move, be sure that the wheels are the correct specification. Check the instructions to see the best way to fit them.
Windows – Windows in model making can make all the difference. They add a professional and realistic touch to the model. It is best to read up on the best way to fit windows as it can be a difficult process.
Glue – There is a wide variety of adhesives available in model building. If building a model with a child present it may be best to separately purchase non-toxic glue for safety purposes. If assembling a Snap Tite model then glue is generally not needed.
Paint – Some models require painting after assembly. If this is the case, check that the paint is included in your kit, as well as a brush. Both paints and brushes are available to buy separately if not included in the model kit.
Tools Needed When Building a Large-Scale Model Kit
After checking for the components of the desired model, there are certain tools that need to be acquired in order to assemble the vehicle. In regard to Snap Tite models there may be a limited number of tools required due to the nature of their assembly. See this table for the tools required in assembling a model:
| Tool | Function |
| --- | --- |
| Side/Sprue Cutter | A side cutter is needed to remove components and parts from the cast tree safely. |
| Sandpaper or Sand Sticks | Sandpaper is useful in model making for sanding rough plastic, which can be both dangerous and restrictive in the building process. |
| Plastic Hobby Model Cement | This is usually necessary for Skill Level 2 model building and higher. It is used as a stronger adhesive for smaller components. |
| Paint Brush(es) | These are essential if the kit requires a paint job. Different brush sizes are available for detailing and decal work. |
| Hobby Knife | A hobby knife is useful for trimming parts that either cannot be sanded or require a more delicate touch whilst adjusting. |
| Safety Goggles | Goggles are used to protect the eyes from knife slippages or flying debris that can occur when releasing components from the cast tree. |
| Dust Mask | Not essential but recommended if using glues or paints that are considered toxic. |
What to Consider When Buying a Large-Scale Model Kit
When buying a large-scale model building kit it is in the builder's best interest to purchase a model kit that is both cost and time efficient. Some kits require a greater dedication of time to building and maintaining than others. Also it may be wise to purchase a large-scale model kit based on how much one is going to use it and for what purpose. Here is a selection of questions the builder should ask of themselves before settling for a specific model car kit:
What is the specific skill level of the builder?
Is the model for a recreational purpose or a serious dedication to collecting said model?
Are there any building restrictions that need to be addressed? For example, is a child involved in the building process? Toxicity of glue is a major issue for model builders.
Buying a Model Car Online
Whilst it may be easier to visit a specialist for the large-scale model kit required in order to purchase a large-scale model, it is almost guaranteed it won't be more affordable than finding the same product online.
Use model building forums online dedicated to the desired model to determine what size, specification and style would be best for the circumstances and do not be afraid to ask questions.
Hunt around online at various retailers to see what is available and for what price. There is a much vaster selection of styles, brands and specifications than you could find at a high-street chain or a specialist sellers shop.
eBay offers one of the largest selections of large-scaled models on the Internet, ranging from new to used models.
Using eBay to Purchase a Model Car
After searching online and finding the most suitable and appropriate large-scale model, it is always wise to go to eBay to find the same or a similar style for what could be available at a much more reasonable price. Specialist sellers and high-street chains tend to charge extra for what could be found on eBay at a quick-sale rate or a second hand price.
If buying second hand, be sure to be thorough when reading the seller's details, as well as scouring their transaction history. Look out for negative feedback and comments to see what others have said about them but be wary of the reasons behind such comments. Use a checklist such as this to determine whether the seller is the best person to be buying from:
Is this the seller's first sale?
Do the negative comments outweigh the positive?
Is the seller personable in his description of the product?
Is the seller willing to take questions on the product?
What are the delivery conditions for the sale? (Postage and Packaging prices, local collection etc.)
In terms of asking questions, it is always best to enquire about the product and it's history, especially if it is a second-hand sale. Don't be afraid to send an email to the seller asking for the history, condition and legitimacy of the product. Also, with a product such as a large-scale model, it may be best to ask about postage insurance due to the fragility of the item.
Conclusion
Buying a large-scale model need not be a difficult task. With the ever-growing popularity of model building comes a wider variety of options for your model car, plane, helicopter, tank, train or boat. The likeness and similarity of the models in both style and design to the vehicles that exist in reality is what makes them so enjoyable to assemble and collect. Be sure to read up on model kit building before commencing assembly of a model vehicle. Research popular brands for the specific model desired in order to see if they are available on eBay at more affordable prices. It may be also be wise to also buy spare parts and accessories for your model building, just in case. Shopping around online first is always best before using eBay to find a product at a more affordable price and help decide what brand and specification to go for. It's always best to be knowledgeable on what you're planning on buying from eBay to avoid being caught out by a dishonest transaction whilst getting the desired product efficiently and securely. Once you are certain about the purchase then use PayPal as a safe way of completing the transaction. Also, keep up to date and wise to eBay's terms and conditions.