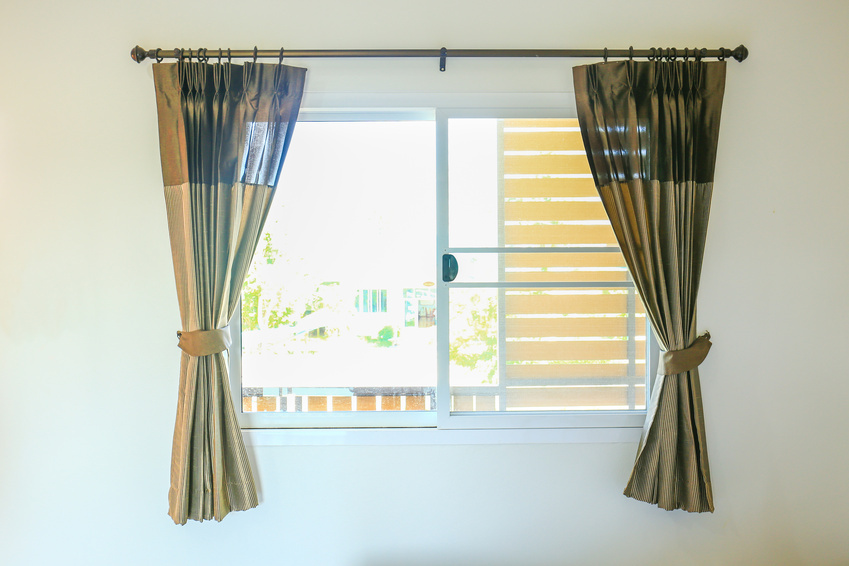 Laura Ashley offers made-to-measure and ready-made curtains. From beautiful florals to duck egg blues, the range of Laura Ashley curtains are beautiful and of good quality. Several different styles are available, from inexpensive tab tops to luxurious goblet curtains. When it comes to choosing curtains, one must consider the preferred style and fabric, as well as the pattern, colour, and texture of the curtains to ensure that the right look and desire is achieved.
Laura Ashley Curtain Styles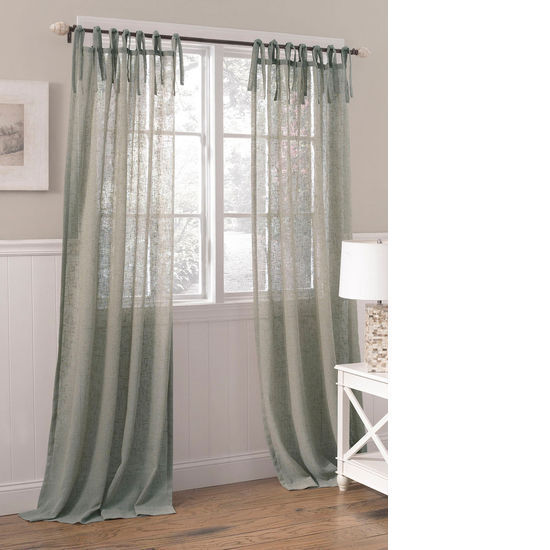 Several styles of Laura Ashley curtains are available. Each style refers to how the top of the curtain is constructed, which affects how it hangs, looks, and how much material is used. Tab top curtains are ideal for light fabrics and often used in bedrooms. They require a piece of material the same width as the window, making them relatively inexpensive. Eyelet curtains are a modern style, similar to tab top curtains. Pleat curtains are the most common style of curtain, and come in many different varieties.
Laura Ashley Pleat Curtains
The most popular style is the pencil pleat curtain, with narrow pleats evenly spaced across its width. A casual style, it suits living areas or bedrooms. Laura Ashley also offer deep pencil pleat curtains. Another style is the double pleat and triple pleat curtain, sometimes called a pinch pleat. Double and triple pleats provide a more formal, luxurious look. Featuring a double or triple pinch spread evenly across the curtain width, this style uses more material than the pencil pleat, making them more expensive. The goblet style Laura Ashley curtains are the most luxurious in the range. Using heavy material in long drops, they are so-called because their pleating looks similar to wine goblets spaced evenly along the width of the curtain. They create a very traditional, formal, and luxurious effect.
Laura Ashley Curtain Fabrics
Laura Ashley curtain fabrics are numerous and varied in their materials, colours, patterns, and textures. From relatively inexpensive cotton fabrics, to natural linen curtain fabrics, right through to luxurious and expensive silk fabric curtains, there are curtain fabric choices to suit virtually any taste. Some fabrics are more suited to a particular style of curtain. For example, linen fabrics for tab top or eyelet curtains are ideal, while double or triple pleat curtains suit heavy hanging fabrics like damask or those with a wool-blend.
Popular Laura Ashley Curtain Collections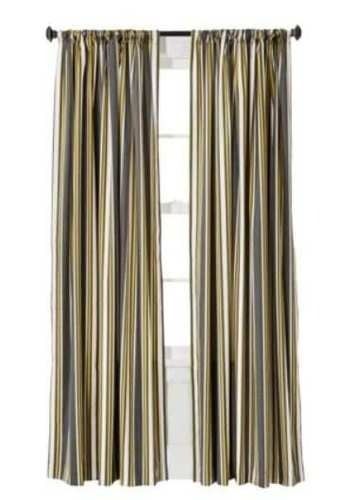 Laura Ashley design many of their products to match within style collections, and matching curtains are usually part of these. Some popular Laura Ashley curtain collections include Gosford, Awning Stripe, Villandry, and Erin. From stripe collections, to floral, to plain collections, Laura Ashley offers a good selection of curtain fabrics, whether one wants ready-made or made-to-measure curtains.