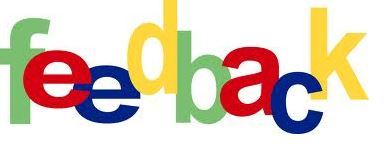 Your item arrives late, your item is damaged, your item is faulty, you've received the wrong order.

It's a right pain in the buttocks!

When we order online these days we expect perfection from start to finish, and rightly so!

However, just like life in general, it doesn't always go that way.

We all do it – When we get a perfect service 10 times in a row when we buy
online, we expect the next to be the same.

It's so easy to get angry at the experience and leave negative feedback, based on how we feel at the time and how it has messed up our plans.

We all do it in daily life; ranting and raving at others without thinking first and what it would achieve at the end. I'm pretty sure we've had an ear full too when we've made a mistake.

We all have the right as consumers to do this, don't get me wrong, but try to think of the bigger picture.

If an item doesn't turn up, or has turned up damaged, remember that this is 99% of the time down to the courier. If you can visibly see that the item has been packaged well, imagine how the seller feels when they're told the courier has either lost the parcel or the item they've paid for to send to you is damaged.

They're just as gutted as you are, believe me.

When an item becomes faulty, remember that a seller hasn't made those goods and puts the trust in the supplier to send them what they too have bought – An item that has gone through tests to ensure it's good quality and functions correctly.

By all means, if a seller hasn't provided you with a good service and hasn't attended to your queries or needs, leave a review that reflects your experience.

However, give the seller a chance to rectify the error before leaving them feedback.

Give them the chance to completely turn around the whole experience. They want nothing more than to provide you with a great service.

Just like life, we all make mistakes.

We all want to be given the chance to rectify what we've done, don't we? It's no different on eBay.