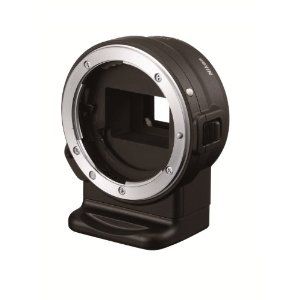 Photographers, both professionals and hobbyists, are always eager to experiment with the tools of their trade to achieve the best visual effects, while trying to capture different static or live events and views. The lens adapter is one such device that allows photographers to mix and match an array of lenses and cameras in an innovative manner to add a personal touch to their shots.
Lens Adapter Basics
Lens adapters are far beyond the scope of novice users. However, serious hobbyists who have limited their skills to just one brand of camera may find it interesting to note that select camera brands are also capable of supporting older lenses or lenses from other manufacturers to deliver the same picture perfectly, if not better results than those delivered by lenses that are bundled along with a camera kit.
The lens adapter is basically a machined ring that sits between the lens and camera; one side is designed to hold the lens and the other fits on the camera. Adapters are primarily designed to make use of old classic lenses that are not in regular use or out of production, and they actually render most of the automatic features on latest cameras useless.
While most lens adapters are simply mechanical structures, there are few models that come with AF-chips that indicate focus-confirmation. The simplest AF confirmation chip triggers a confirmation light and communicates the aperture and focal length to the camera, while others allow aperture and focal length to be programmed.
Pros and Cons of Lens Adapters
There are several benefits and slightly more of glitches or challenges while experimenting with adapters
| Benefits of Lens Adapters | Challenges of using Lens Adapters |
| --- | --- |
| Allow greater flexibility to experiment with old lenses without compromising on image quality | Automatic features of modern cameras such as auto aperture and autofocus as well as EXIF data transmission to the camera become useless. |
| Effectively bridge gaps in the focal line-ups of available lenses, if any. | There may be problems with firmware depending on the camera make. |
| Photographers can hold on to their precious legacy of lenses and continue to use them with newer camera models or cameras from a different brand. | Manual adjustments may slow down the process, making the use of adapters unsuitable to capture live action. |
| Hobbyists can hone their photographic skills and professional photographers can enhance their offerings in a cost-effective manner by using classic or older lenses that cost less than branded lenses. | Chipped lens adapters may interfere with mounting the lens, or even get too close to the mirror when being focused. |
Choosing a Lens Adapter
Not all cameras are adaptable; in the sense, they are not uniformly designed to support third-party lenses, irrespective of whether the lens is from a reputed brand or otherwise. Canon DSLRs are well-known for their adaptability with a wide range of lenses, while cameras from Nikon are the least flexible. Other brands exhibit varying degrees of adaptability. Some of the more popular adaptable camera brands on the market are Olympus, Panasonic, Leica, Sony, Pentax, and Fujifilm to name a few.
It is important to first make sure that the camera can, in fact, be used with lenses other than the proprietary pieces in the kit, decide on the lens and then look out for the appropriate adapter.
Here are a few possible camera-lens combinations that are known to click well.
| Camera Models | Matching Lenses |
| --- | --- |
| | Leica (R, Visoflex), Nikon (G, SLR lenses with Aperture Rings), Olympus OM, Pentax (42 Screw Mount, K Lenses for EF-S Bodies, PDA Lenses for EF-S Bodies) |
| Olympus EP2, EP1 | Leica (M, R), Pentax KA, Nikon (F,G), Canon FD, Olympus OM |
| Panasonic Lumix GH1, G1, GF1 | Leica (M, R), Pentax KA, Nikon (F,G), Canon FD, Olympus OM |
| Screw Mount to M Mount Bodies from Leica | Standard 39 mm Leica Screw Mount lenses across all models, Canon (FL, FD), Nikon F, Olympus OM, Pentax (K ,KA) |
| | Nikon (F,G, Classic Rangefinder), Canon FD, Pentax (K, PDA, M42), Leica (M, R), Classic Contax Rangefinder, Olympus OM |
| Pentax Q Digital Camera | Pentax (K, M42), Canon FD, Nikon F, Olympus OM |
| Fuji X-Pro1 Bodies | Leica (M, R), Exakta, Olympus OM, M42 Screw Mount, Canon (FL, FD), Pentax K |

All the above models also support Contax/ Yashica lenses.
There are several adapters available in the markets - products from reputed manufacturers including, but not limited to Novoflex, Adaptimax, Fotodiox, and Voigtländer. Online retailers also stock a wide range of cost-effective adapters from different parts of the world.
It is important to note that lens adapters are also quite useful to interchange lenses across different camera models from the same brand. Adapters also help share lenses across equipment of different image formats such as medium-format, 35mm full- frame, APS-C, four thirds or even large formats.
Few other popular adapters available in the markets are Bronica SQ medium format, Bronica ETR medium format, Contax/ Yashica SLR, Hasselblad medium format, Mamiya 645 medium format, Pentax 645 medium format, Pentax 67 medium format, Tamron Adaptall, and T-mount.
Scaling down from large-format lenses to a smaller format camera allows maximum coverage, while the scaling up using small format lenses on larger body will compromise image quality, often resulting in a vignette effect. Adapting across image formats needs additional care.
Camera enthusiasts looking for some innovative lens adaptations may do well to take the tried and tested path, and start by using lenses that have reportedly responded well to experiments.
| Lens | Performance |
| --- | --- |
| Zeiss Distagon 21mm f/2.8 | Exceptional |
| Nikon 14–24mm AFS f/2.8G ED | Beats all competition in the same focal range |
| Contax N Vario-sonnar T* 17–35mm f/2.8 | Preferred permanent mount for a Canon EOS |
| Olympus Zuiko 21mm f/2 | Cost-effective competition to Distagon |
| Leica Vario-Elmar-R 21–35mm f/3.5–4 | Ranks among the sharpest wide-angle zooms on the market |

Ideally, lens adapters are not expected to interfere with focus. It helps to check if the adapter will support the full native focus range of a chosen lens, including infinity focus.
Choice of the right adapter to experiment with the lenses may, in fact, help photographers decide on whether they would like to permanently adapt the lens to do away with manual operations. Select lenses can, in fact, be altered to include automatic features specific to certain camera models, provided the adaptation is satisfactory.
Conclusion
Lens adaptations are nothing but experiments to capture a moment in its true glory. Not all experiments are successful. They offer a personal learning experience and provide the impetus to explore further possibilities in improving the quality of images captured on the chosen camera equipment. With the markets offering several types of lens adapters, it is important for those interested in working with alternate lens options to first take stock of the equipment on hand, check out suitable adapters based on the compatibility of camera and lenses, and then buy the product from a reputed dealer. Ability to cope with manual operations is also a key factor to be considered while shopping for adapters. Adequate care is needed while adapting lenses for critical work. Similarly, still-life photography may probably be a breeze, but manual operations chip off valuable time while covering live action. Again, mismatched lens adaptations also run the risk of damaging costly equipment.