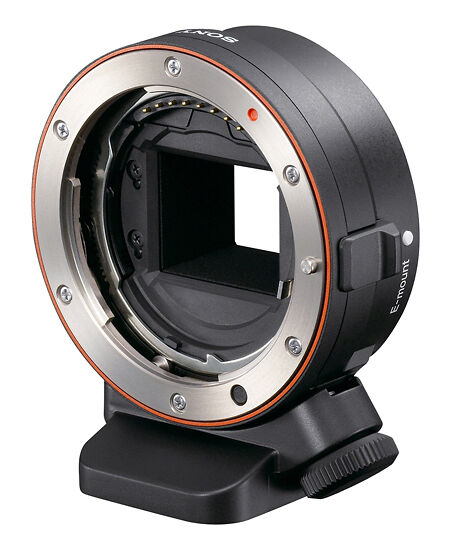 A lens mount adaptor essentially offers the photographer the opportunity to attach a lens to a specific camera. This may be from one type of lens of the same brand to a different model or from brand to brand. Obviously, this means a photographer may be able to use an existing lens when switching cameras or brands or to purchase a lens with certain features that is not specifically designed for the camera make or model owned. When looking for a lens mount adapter, it is important to match and check all features. For durability it is usually advised to purchase an adapter that is all metal. Adapters should allow the lens to be focused to infinity and this may sometimes present a problem for particular brands, but options are available. Where possible, it is a good idea to purchase an adapter for every lens as this saves on continuously swapping an adapter over. This guide mostly covers lens mount adapters for SLR/DSLR camera and lenses although adapters can also be found for other camera types too.
Types of Lens Mount Adapters
By far the most readily available adapters are those which require manual focus to be used. Some lens adapters may be chipped to enable focus assist, and fully electronic versions can also be found. Most lens mount adapters will be made specifically to adapt from one type, line, or brand of lens to another type, line, or brand of camera. Extension tubes are also part of the mount adapter ranges and are generally available to suit all models. When looking for a lens mount adapter, match the lens brand/model to the Camera brand/model, or the other way round. For this reason, adapters are listed by brand. The lists and descriptions given in this guide do not represent the full range of adapters available, so it is up to the individual photographer to find the best possible adapter to suit the best fit for camera and lens.
Lens to Camera or Camera to Lens Mount Adapters
The following examples and descriptions are designed to adapt either from one brand of lens to a different camera brand. Materials used may vary from black brass, aluminium alloys, chromed steel, and other anodized metals. Chromes and anodized are generally considered to be the strongest and most durable. Often, lenses mount adapters are brand and or model specific. Lens mount adaptors may or may not come with an aperture locker. This feature is an advantage for most photographers. When purchasing new lenses, it is often a simple matter to find one with the appropriate adapter to fit different models or brands of camera.
| | |
| --- | --- |
| T/T2 adapter | Fits any T or T2 lens to a variety of brands of EOS, SLR or DSLR. Can be made from a variety of materials. Check for compatibility. |
| | Adapters are available to change to K mounts or other mounts. Quality of materials may vary. Choose to suit camera. |
| | A range of adapters available to suit various brands and models. |
| AI lens adapter | Brand specific to overcome flange focal distance. |
| | General 52mm lens to Macro. Suitable to fit on a variety of cameras and lenses. |
| FD lens mount adapter | Suitable for adapting to specific lenses and cameras. Check for compatibility. |
| Extension tubes | Usually for macro photography. Designed to fit a variety of Canon cameras. |
Filter Lens Mount Adapters
Filter lenses are used for a variety of reasons and filter lens mount adapters are often designed to adjust fittings from size to size, often referred to as stepping filters.
| | |
| --- | --- |
| Standard lens adapter filter ring | Designed to fit a variety of lenses and cameras. Choose the appropriate size. |
| Step up filter mount adapter | Available for a wide variety of sizes. May be generic or brand and model based. Useful for matching new lenses to older cameras or vice versa. |
| Step down filter mount adapter | As with step up filters, available in a range of sizes, makes, and prices. |
| Adapter ring with changeable filters | Offers flexibility of use for a variety of cameras. Check for appropriate size and quality of ring and filters. |
| Angled scope adapters | Designed to fit a variety of cameras. Check for correct sizing and quality. |
| Adapter ring and lens cap sets | A lens cap is particularly useful for protecting lenses and adapter rings, especially for the photographer who cannot afford a separate adapter for each lens, or when a filter adapter is only needed on occasion. |
| Adapter with lens hood sets | Useful for adapting lenses with the added benefit of a hood. Select to suit brands and models. |
| Filter lens, cap, and hood set | Usually available to suit specific brands and models. |
| Generic filter lens mount | Useful for many models. Always advisable to check for manufacturing quality and materials used. Often a reasonable option for the amateur photographer. |
Extension Tube Adapters
An extension tube set can solve a multitude of problems and provide another level of photography opportunity. Extension tube adapters can be chosen to fit a specific brand or series and are often available to match the extension to another brand or fit of camera.
| | |
| --- | --- |
| Generic extension tube adapter available for a number of purposes | Suitable for a variety of cameras and more common for SLR or DSLR cameras. Check for compatibility with camera brand and model. |
| Macro extension tube adapter manual focus | Probably the most commonly used extension. Often made to suit a particular brand and series although models can be found to adapt to differing brands. Check quality of materials used in mount as well as ease of use and adaptability. |
| Macro extension tube single or set auto focus | A suitable choice for those who want the capabilities of auto focus. Some may have the option of auto or manual focus. |
Lens Mount Adapters for Older Lenses or Cameras
Matching older lenses to modern cameras or modern lenses to older cameras can sometimes be a mission. Sometimes an older adapter may be just what is required, while at other times a match can be found in more recent lens mount adapters. Used models may seem a poorer option but can sometimes be of equal or better quality than brand new depending on the materials used, the manufacturer, and the care a previous owner has given. Many new models offer the finest quality in adapting the lens to the camera and bring a burst of new life to outdated lenses or cameras. It is generally advisable to research and choose the best possible option within an allowed budget.
Finding a Lens Mount Adapter on eBay
Only a few of the major camera and lens types have been mentioned here, but it is simple to match other brands using the search functions available on eBay. Lens mount adapters can easily be found in the by hovering on the Electronics category on the eBay homepage, then clicking on Cameras & Photography. From there, select the Lenses & Filters from the column on the left.
Alternatively, use eBay's search function by simply entering the desired product into the search box at the top of any eBay page. It is best to be specific when searching in terms of both camera type and lens size. It can also be useful to use alternative spellings and terms, such as adaptor or converter. Always read through the description to be sure that a correct match has been found and what the adapter is capable of. If the description does not provide enough information, use the question box to find out more from the seller.
Conclusion
Lens mount adapters offer great versatility for the photographer. A suitable match can usually be found to suit almost any lens and camera although older models may be harder to find. As with both cameras and lenses, lens mount adapters vary in quality. Photographers may feel better satisfied purchasing an adapter from a brand manufacturer, but other adapters may well be of equal quality. Purchase for purpose, and enjoy the flexibility that a lens mount adapter brings.