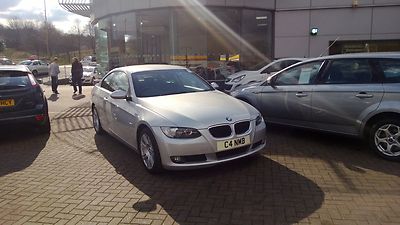 Life in the fast lane
BMW 3 series 2008 coupe

BMW started making the 3 series coupe back in 1975 with the E21. It has been one of the most popular coupes ever since.




Design - Beautifully looking, it rivals the likes of the Audi A5, Mercedes C Class coupe and in my personal opinion the best looking.

Living with the E92 is not easy, the winter months can be somewhat of a nerving moment in any rear wheel drive owner, the fear of the car getting stuck in the snow is not a pleasant thought.

Fuel Economy - whilst most websites would tell you your average miles per gallon would be approx. 44mpg that is not the case, if like me you don't get onto the motorway during the week you would probably find yourself struggling to achieve 30mpg. On long drives I managed to achieve around 41mpg (driving 70mph) being very cautious

Tax - The current price to ensure this beast is £180

Reliability - "BMW are amongst the most reliable cars out there" - not in my opinion, had two sensors replaced within 18 months of owning this car as well as waking up to a collapsed spring coil.