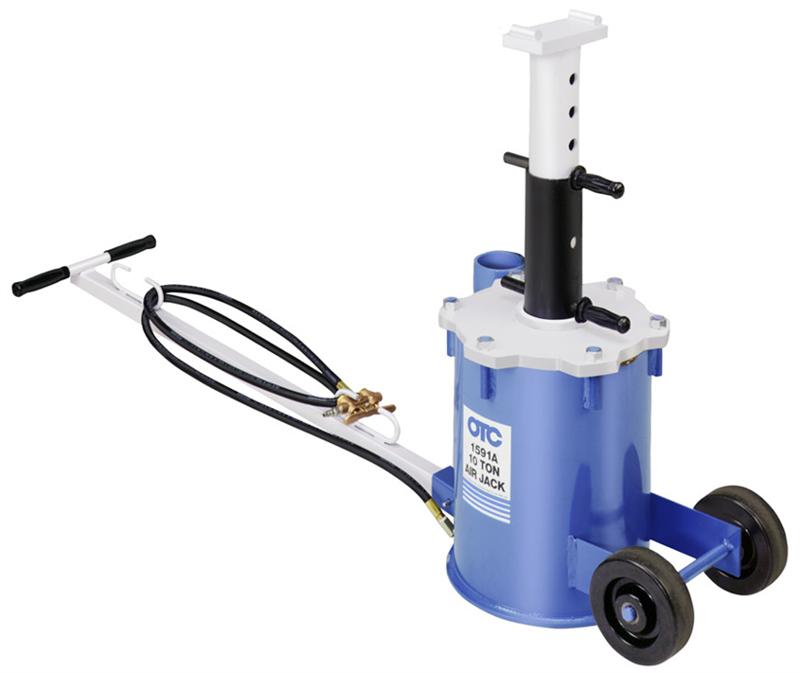 Whether professional and home mechanics do their shopping for tools and accessories at automotive shops or hit the Internet to look for deals on sites like eBay, they may find themselves searching for a lifting tool at some point in time. These devices are extremely helpful when it comes to making quick and efficient repairs on vehicles. Working on the undercarriage of a vehicle can be difficult, especially if the vehicle rides low. There are a few different types of lifting tools, but the most popular type is the car lift.
Car lifts allow car owners to work underneath a vehicle with plenty of room to spare, and this improves repair efficiency and minimises the risk of injury. Some lifts allow owners to work on the wheels or axles, while other lifts are designed to open up more parking space in a garage or work area. Besides car lifts, other lifting tools, such as car jacks and vehicle stands, are also useful, portable, and affordable. Whatever the purpose, lifting tools are a great addition to an automotive tool kit.
Types of Car Lifts
The first step in determining the right car lift to use is to learn about the different options that are available. Different models of car lifts cater to various needs, workspaces, and vehicles. Whether a car lift is being used to create extra parking space in a garage at home, or it is needed to work underneath a vehicle, a lift can be found to meet every car owner's budget and needs.
Lift Type

Brief Description and Use

Characterised by four metal posts and flat platform to lift vehicle

Stable design

User-friendly

Car is driven onto the lift and placed in park

Used for everything from aiding vehicle maintenance to creating more space in a home garage

More expensive than a two-post car lift

Needs bridge jacks to lift the wheels for access

Two-Post Car Lift

Most commonly used in repair shops

Characterised by two metal posts and arms that fit underneath the vehicle for lifting

More affordable than the four-post lift

Smaller size than the four-post lift to save space

Better access to the wheels

Two types: symmetrical and asymmetrical

Symmetrical lifts have arms that each carry half the vehicle's weight

Asymmetrical lifts have arms of different lengths that swing

Ideal for trucks or long vehicles with shifted centres of gravity

Not a frequent lift for the home garage

Taller than others

Not easy to find the right lifting points on the vehicle

Does not offer more space in a garage for another vehicle to park underneath

Scissor Car Lift

Uses an X-shaped, accordion-like mechanism to lift vehicles beneath the platform

Varies in height

Low-rise lifts up to 91 centimetres

Mid-rise lifts between 91 and 122 centimetres

Full-rise lifts higher than 122 centimetres

Varies in size, depending on the weight of the vehicles being lifted

Two types: wheel engaging or frame engaging

Easy to operate as the driver needs to park the car over the platform

Can collapse so a car can park over the lift when not in use

Not ideal for working underneath the car since the mechanism is directly below the platform

Portable Car Lift

Popular among those with limited garage space

Helpful for emergency roadside repair

Can be lightweight four-post lift on casters, two-post car lift, portable scissor lift, or frame single post lift

Unable to lift heavy vehicles

In-Ground Car Lift

Found in larger automotive shops

Hidden in the ground of the garage when not in service

Two types: elevator style and scissor lift style

Can be either wheel engaging or frame engaging

Expensive option; may cost double the price of a two-post lift, plus installation cost

Notorious for undetectable oil leaks

Requires installed safeguards around the lift to prevent oil leaking into the water supply

Alignment Car Lift

Can be any type of lift, from four-post to in-ground

Designed with extra features for fixing a vehicle's alignment

Turn plates and slip plates built into the platform of the lift for wheels to move

Mobile Column Car Lift

For adding more posts for a heavier, larger, or longer vehicle

Wireless communication feature enables mobile column lift to operate simultaneously with other posts and lifts

For use in an automotive shop more so than a garage

Parking Lift

Ideal for public parking structures and home garages alike

Designed to save space

Platform lifts by one or two posts, allowing another vehicle to park below

Not used for automotive repair, as the vehicle parks on a full platform that blocks the undercarriage
By understanding the different models of car lifts that are available on the market, car owners can make better informed decisions. The lifts vary by features, weight capacity, and height capacity, so buying the wrong car lift creates a significant problem if the lift does not fit in the workspace or cannot handle the weight of the vehicle.
Measuring the Workspace
Because car lifts come in different sizes and not all lifts are designed to maximise space, measuring the workspace before purchasing a car lift is essential. Otherwise, the car lift may not fit in the work area, or the vehicle could be accidentally pushed into the garage ceiling. To avoid these dilemmas, individuals should measure the dimensions of the work area, whether it is a home garage, an automotive shop, or a shed. The measurements for the height, length, and width of the space should be taken, along with the height and length of the largest vehicle. Car lifts should be matched to these measurements.
Safety Features on Car Lifts
There are different safety features available, depending on the type of car lift. Shoppers may have a preference for one type of lift over another based on the safety features that are available.
Two-Post Car Lift
The two-post lift has automatic arm restraints that prevent the swing arms from dislodging while a vehicle is already being held in place. The arm restraint is disengaged when the lift is lowered and the vehicle is on the ground. With this feature, the user does not have to worry about securing the arms while operating the lift.
Four-Post Car Lift
The four-post lift features anti-sway blocks that prevent the various columns from swaying while the platform is lifting or descending. Besides minimising the swaying of the posts, anti-sway blocks also ensure proper spacing among the four posts and that safety locks on the columns are engaged with each column holding an even 25 per cent of the overall weight.
When shopping for a four-post car lift, individuals should also check to see if manual wheel chocks are included, as these prevent vehicles from rolling off the platform when it is in the air. Automatic fixed stops are another back-up feature to stop vehicles from rolling on the platform.
Other Safety Features
Some features are available on various models. Finding a car lift with these features gives the shopper more reassurance that the investment in a car lift is a safe one.
Zero Pinch Points
Pinch points are notorious for causing injuries to the operator, from cuts to lost fingers. Because of this, finding models that have considered the potential dangers of pinch points and eliminated them is important.
Hydraulic Flow Restrictor
To prevent the rapid descent of the lift's platform, safety devices that restrict the speed of hydraulic-powered car lifts are essential to maintaining a safe environment when operating a lift. This feature should always be included with hydraulic car lifts.
Slack Cable or Slack Chain Device
All professional-grade car lifts with cable or chain suspensions come with slack cables or slack chains to act as a back-up braking method, should the suspension break. For homeowners who are shopping for affordable car lifts, this safety feature is not mandatory, but it should be considered. Regardless of budget, it is always better to be safe.
Other Lifting Tools
Besides car lifts, there are other, more portable automotive lifting tools that help get certain jobs done. From jacks and ramps to stands, these affordable and mobile lifting tools are excellent additions to anyone's tool kit.
Jacks
There are different types of jacks, from bottle jacks to hydraulic axle and crane jacks. These jacks are portable and can fit in the back of a truck or the boot of a car, which makes them ideal for roadside emergencies. There are also transmission and service jacks for more heavy-duty jobs, and motorcycle-lifting plough jacks for motorbikes. For the car owner who does not need the full service of a car lift, these jacks are much more affordable than car lifts.
Stands
There are two types of stands: the engine stand and the vehicle stand. Engine stands are used to lift a large engine into mid-air for repair or maintenance. Large engines are not meant to be laid down, or critical components would be crushed under the weight of the body. Investing in an engine stand is non-negotiable for the car owner who does not want to visit a repair shop. A vehicle stand, on the other hand, is a smaller and more affordable version of a car lift. It does not lift a vehicle as high as a car lift, but it operates in a similar fashion and gives the individual the same ability to work underneath.
Automotive Loading Ramps
Ramps are small, portable, sturdy devices used to load vehicles onto towing trailers or into the back of a truck for transport. Keeping a set of loading ramps in the back of a truck is ideal for roadside emergencies.
Conclusion
Finding the right lifting tool for one's workspace is simple, and there are plenty of options to consider. Car lifts are heavy-duty investments that can either increase parking space in a garage or help owners work in those hard-to-reach spaces underneath vehicles. Some lifts also offer special features, such as turn plates to help with the alignment of tyres. Jacks and vehicle and engine stands offer car owners more affordable and portable solutions for lifting vehicles. Shoppers also need to look for safety features when shopping for the right automotive lifting tools. There are different types of safety features that come with lifts, jacks, and stands.
All of these tools and more can be found on eBay, or buyers can shop locally in automotive stores. By first determining which lifting tool is right for the job, shoppers can find lifting tools to fit their budgets. After finding the perfect lifting tool for one's workshop, lifting vehicles to work on them safely and efficiently is simple.