LightwaveRF is the latest in Wireless Home Lighting Automation control. The product range provides you with the ability to control lighting products via Remote or Smartphone or Apple Ipads
This guide is showing you the fantastic easy to fit Remote Control Light Bulbs. No Wiring Needed, Just simply replace an existing light bulb and start controlling it by Remote.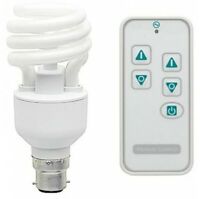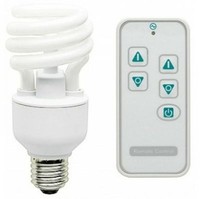 Choice of E27 Screw cap or Standard Bayonet Cap
Easy Installation - No Electrician Needed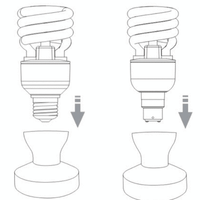 How easy is it to pair the device to the remote?
Step 1 - Put the plub in your light fitting
Step 2 - Turn the light on
Step 3 - Turn the light on and off 4 times
Step 4 - light bulb will start flashing
Step 5 - Press the on button on the remote
Step 6 - Bulb will flicker to confirm pairing
All Done - You now have remote control lighting
Why not buy the Apple or Android Smartphone Wifi Link Box and control the bulbs by Iphone/Ipad or any other smartphone
Any questions please feel free to use the contact us from on Ebay for assistance.