It is not difficult to transform your look when you slip into a coloured wig. Perfect for Halloween, cosplay, or fancy dress, coloured wigs come in a rainbow of shades and offer many different and fun looks. Want to purchase a coloured wig but not sure which length to pick? Consider the benefits of owning a long or short coloured wig before you pick the right look for you.
Long Coloured Wigs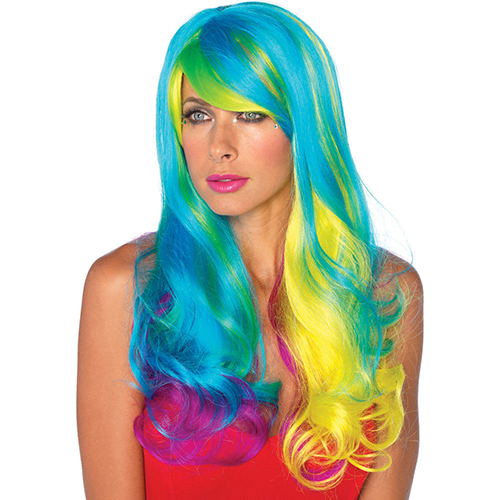 Long coloured wigs come in many versatile colours for every imaginable use. There are pink, purple, aqua, blue, red, green, and yellow wigs, as well as multicoloured wigs. Long wigs come styled differently, such as wigs with fringe, curly wigs, straight wigs, or wavy wigs. Long coloured wigs are versatile, and you can style them in a variety of ways as well as dye them if necessary. They also work well if you have long or thick hair. These wigs are perfect for cosplay, and you can dress up as a variety of different anime or comic characters using the wigs because the length allows you to style the wigs into ponytails, add headbands and hair accessories, or leave the wigs flowing freely. Long coloured wigs are heat resistant so you can use hot rollers or a curling iron on them, or you can trim them to create different looks.
Short Coloured Wigs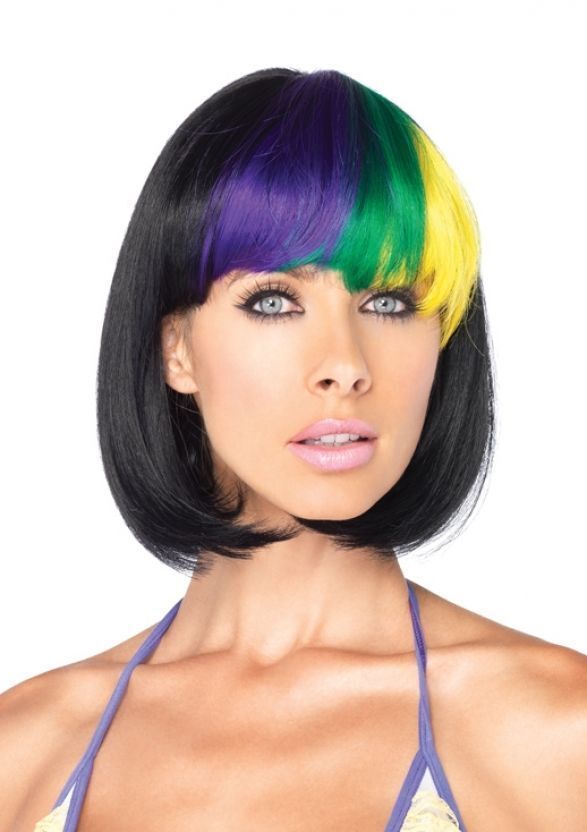 Short coloured wigs are not as versatile as long wigs, but they come in several styles, including bobs, afros, or pixie cuts. Short wigs work better for those with fine, shorter hair than for those with thick hair, but it is not as easy to style them into different looks, though you can add hair accessories. Short wigs come in the same spectrum of colours as long wigs, including blue, pink, purple, green, red, and multicoloured designs, and some offer fringe while others do not. There are curly and straight short wigs, as well as short wigs with edgy anime styles, smooth bobs, or textured, uneven designs. Wear a wig cap underneath if you have long hair to minimise the hair's volume.
Long vs Short
The differences between owning a long coloured wig and a short one are evident. If you have long, thick hair, your hair may not fit underneath a short wig comfortably, so a long wig is a better option. Long wigs are more versatile and allow you to create different looks and although short wigs may work with one or two looks, if you need a multifunctional wig, choose a long one instead of a short one. Short wigs generally have one distinct style and since there is not as much hair, they are not as simple to style. Both types of wigs come in a variety of fun colours, including two-toned designs and rainbow wigs.