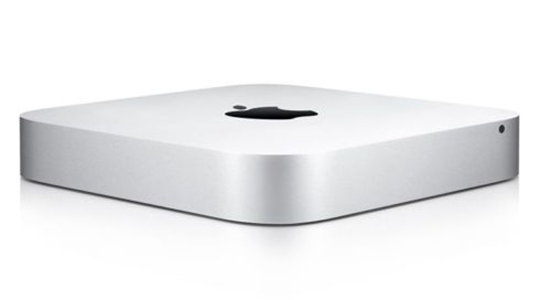 Apple desktops and all-in-ones are excellent computers for anyone who wants a high performing computer for home or office use. Unfortunately, choosing between the various models can be slightly more difficult, especially without really knowing what each model is capable of. The Mac Mini, Mac Pro, and iMac are all great computers and most people should take the time to look at the specifications. Choosing a Mac based on personal wants and needs can help buyers to buy a computer that better suits their lifestyle and personality.
Buyers who are looking for an Apple desktop or all-in-one in an Apple store or online can start by deciding what they need in a computer. Most Macs are designed for specific things so usually choosing is not hard. Buyers should pay attention to exact specifications, budget, style, and room and use these factors to make their purchase online or offline.
Mac Mini
The Mac Mini is a very affordable version of the Mac desktops and all-in-ones. The computer is situated in a sleek aluminium frame and comes in the colour silver. Originally released in 2005, the Mac Mini is actually one of the smallest desktop computers on the market. Models released in 2012 and 2013 are just 19.5 centimetres wide and 3.5 centimetres thick. The Mac Mini is suitable for anyone who wants to save space in their home, or who would like to easily transport their desktop from place to place. Mac Mini computers are desktops and do require a cord or cable connection.
Mac Pro
The Mac Pro is a more expensive model of Apple computers but also the most powerful. Mac Pro is the same size as most PC desktops, which means that it can be easily housed in a desk or office set up for a Windows computer. Buyers interested in the Mac Pro are frequently professionals who need a high power computer for graphics, games, multiple applications, or more. This is usually considered to be Apple's high-end computer and is not for everyone. Buyers who need a powerful computer on a budget can consider purchasing a second hand Mac Pro online where prices are generally cheaper than in local shops.
iMac
The iMac comes in two different sizes and is the only all-in-one on this list. The iMac was originally released in 2006 and has been updated multiple times since. The computer offers buyers a high power computer with a sleek frame, built-in screen, and high quality graphics. The iMac is available with Apple's trademark screen technology. While screens do vary depending on the year of the release, the iMac typically has an LED backlit screen with low reflection so that it is easy on the eyes. There are two screen sizes, 21.5 inches and 27 inches, and the larger screen is typically accompanied by a more powerful computer. Sizes released by Apple include 15, 17, 20, 21, 24, and 27 inches, although only the 21.5 and the 27 inches are available new.
The 21.5-Inch iMac
The 21.5-inch iMac is the cheaper of the two models. The computer is also smaller, less powerful, and usually features slightly less RAM and slightly less memory, although some models have the same specifications on each, and only vary in screen size and processor power. Buyers can purchase the 21.5-inch iMac new or used, and can buy any of the models although the 21.5-inch iMac was not released by Apple until 2009.
The 27-Inch iMac
The 27-inch iMac is larger, more powerful, and usually roughly 30 per cent more than the 21.5-inch iMac when purchased new. Prices do vary depending on where the iMac is purchased, and buyers can of course get a better deal by purchasing a used iMac. The 27-inch monitor is the largest computer screen commonly available due to seating issues and should usually be placed on a large desk so that it can be pushed back away from the person using it.
Comparing Apple Models
Most buyers should compare Apple desktops and all-in-ones based on lifestyle, space, and budget. Checking the amount of space on the hard drive, the computers power and processors, any connectivity, the optical drive, and more, can all help to make a decision. For most people, the cost and practicality of the Mac should be the main deciding factor.
| | | | |
| --- | --- | --- | --- |
| Computer | iMac | Mac Mini | Mac Pro |
| | up to 3.4 GHz, Quad Core Intel i5 or i7 | up to 2.6GHz Dual Core i5 or Quad Core i7 | up to 3.3 GHz Quad Core or Intel 6 Core Xeon |
| Memory | Up to 32GB | Up to 16 GB | Up to 64 GB |
| Storage | Up to 3TB | Up to 1TB | Up to 8 TB |
| Screen | 21.5 or 27 Inch | Purchased Separately | Purchased Separately |
| Connectivity | Four USB, SDX Card Slot, Two Thunderbolt | Four USB, SDX Card Slot, Two Thunderbolt, One FireWire, HDMI, Two Mini Display | Four USB, SDX Card Slot, Two Thunderbolt, Two Mini Display |
| Optical Drive | None | None | 8X Super DVD Drive |
The specifications for the computers do change per release year, but these are the statistics for the 2012 and 2013 releases. Buyers can use the guide to roughly compare the different computers to help with making a purchase decision. Importantly, an older or newer computer has different specifications so it is always important to read the description, especially when shopping online.
Personal Needs
The first thing to consider when purchasing an Apple desktop or all-in-one is that personal needs come first. Buyers should look at what they intend to use the computer for, how often and how they are going to use the computer, and what specifications they need. Gamers need considerably more in the way of DDR3 or RAM memory and processing power than casual users, and professional users, including photographers, video editors, and anyone who intends to run multiple programs at once, need a more powerful computer. In this case, the Mac Pro is an excellent option because it was designed for heavy professional use. The Mac Mini is more suited for home and light business use, while the iMac is somewhere in between the two.
Budget
The second thing to consider is that the computer has to fit into budget. Unfortunately, all Apple computers are expensive, but buyers can save money in a couple of ways. The first is by not purchasing a computer with more built-in power than is needed. The second is by looking for models online, where cheaper options might be available.
Purchasing a Used Apple Desktop or All-in-One
Anyone with a low budget can consider purchasing a used Mac online or from another store that sells used computers. Macs are often sold when the owners upgrade, make a switch to another computer, or even because they no longer want or need the computer. For this reason, buyers can look for used Mac computers, many of which are relatively new. Usually, the newer the Mac, the more expensive it is, but any used computer is cheaper than new, unless it is a collector's item. Another consideration is to look out for a refurbished Apple desktop or all-in-one, or an Apple certified refurbished option. Both are cheaper than purchasing the same computer new, but are certified as having no problems and are as like-new as possible.
There are pros and cons to purchasing a used or refurbished computer, mostly due to the fact that the computer is not brand new. Refurbished computers are usually a great choice for anyone who is on a budget but would like a guarantee that the computer is in good condition. Many refurbished computers come with a 90-day or one-year warranty.
Buying an Apple Desktop or All-in-One on eBay
Purchasing an Apple desktop or all-in-one on eBay is a great way to save money on the purchase price of the Mac. eBay includes new and used options as well as refurbished Macs, so that buyers can choose anything they like based on condition and price of purchase. It is always a good idea to remember that most of the Macs on eBay are sold by different sellers and can be from any release year, have any specifications, and be in any condition.
Buyers on a budget should compare multiple options in different conditions to find the one that suits their needs and budget. You can find the specific model you want by searching for the name and even the year. A good example would be 'iMac 2009', should you want an iMac from the year 2009. Finally, reading the full description before purchase is very important as sellers typically list any information about the computer in this area.
Conclusion
The Mac Mini, Mac Pro, and iMac are all good computers, but each are suited to different budgets and uses. The Mac Mini is the least powerful of these Mac desktops and all-in-ones but is a great choice for light users who are on a budget. The iMac is an all-in-one and is a good option for anyone who would like a quality computer that does not take up a lot of room. The iMac is more powerful than the Mac Mini but less powerful than the Mac Pro. The iMac is also more expensive than the Mac Mini. The Mac Pro is a more expensive Apple computer and, as the name might suggest, was originally designed for professional use.
Buyers should decide between the different Apple desktops and all-in-ones based on users' needs and budget. Those who would like a specific computer but who are on a budget can also choose to look on sites such as eBay for a better deal. It is always important to look at the exact item specifications before making a purchase from any store.