Magnetic fasteners make a versatile and incredibly useful addition to your craft box. You can use them in a wide range of projects, from making diaries and photo albums, scrapbooking, making clothing, bags, and even jewellery. Magnetic fasteners are available in a huge range of sizes and styles, each suited to different projects. To get the best results from your finished craft project, you need to choose the right sort of magnetic fastener.
Magnetic Fasteners for Jewellery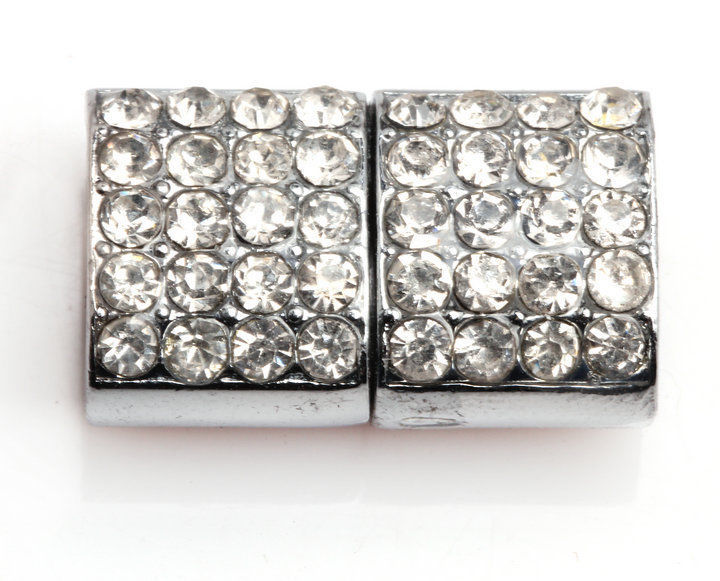 Magnetic fasteners for jewellery are available in a huge range of colours, finishes, shapes, and sizes, from rose gold plated to silver plate with Swarovski crystal studding. Some magnetic fasteners for jewellery have a crimp portion at one end. In this case, you use jewellery pliers, beading pliers, or long nose pliers, to close the crimp over your bracelet or necklace cord. Magnetic jewellery fasteners provide a safe, secure hold for your jewellery, but are also safer than other clasp types are. You can choose from magnetic heart clasps, barrel clasps, sliding clasps, or square clasps. Make sure the clasp you choose can comfortably accommodate the type and size of cord you use to ensure a professional, secure finish of your jewellery piece.
Magnetic Fasteners for Handbags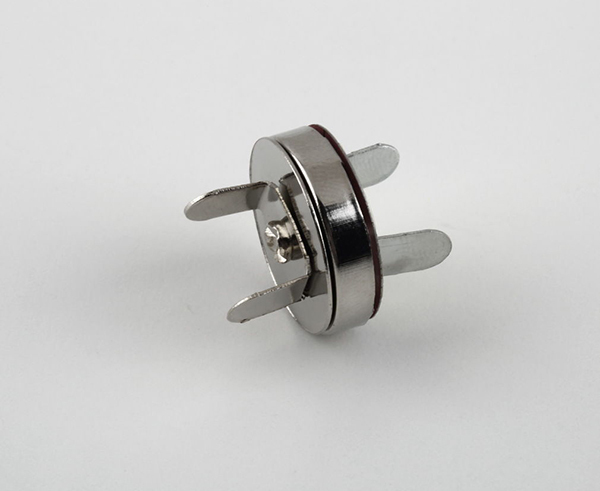 Magnetic bag fasteners come in a range of styles. If you do not want the magnets to show, use concealable magnetic bag fasteners. You stitch each magnet inside a fabric pocket directly opposite one another and then, when you close the bag, the magnets hold onto each other through the two layers of fabric between them. You can also stitch concealable bag clasps inside a tab closure. Magnetic prong closures for bags have two prongs set on the back side at either edge.
Magnetic Fastener Safety Precautions
You must remember that people with a pacemaker cannot use magnets or be in close proximity to them. Pacemakers contain a small valve that a magnet can pull shut. Magnetic fasteners can also pose risks to those with an implantable cardioverter defibrillator, or an ICD. Therefore, before giving any crafts or items containing magnets and magnetic clasps, ensure the recipient and their families do not have any pacemakers or ICDs.