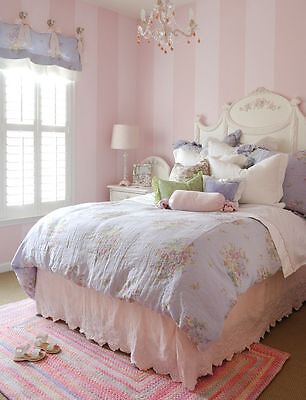 Decorating a girls bedroom..
The time has come to re-decorate my girls bedroom. Hooray! I love coming up with the ideas and searching ebay for inspiration before putting paint to wall!
My lists are endless, what theme? What colour? Storage ideas? Lighting?
Once the lists are complete I love nothing more than trying to grab a bargain, and
upcycling
it to fit in. I always have an idea what I want it to look like, and after trolling ebay I find what I am looking for and 9/10 pick it up cheap too, bonus! So with an old chest of drawers or wardrobe I will simply change the door knobs or may even change the colour. i've picked up an old desk and chair which I tend to glamorise with glitz and gems and add a mirror to make into a dressing desk in one. I have even picked up an old off cut of carpet I tend to lay in there wardrobe to make it cosier when picking there dress of the day ; )
I am on the hunt now for curtain poles, scatter cushions and Ikea storage to create a stage, a place for hundreds of there books and somewhere they can use for peace and quiet to chill.
Next step.. decorating the boys bedroom with cars!