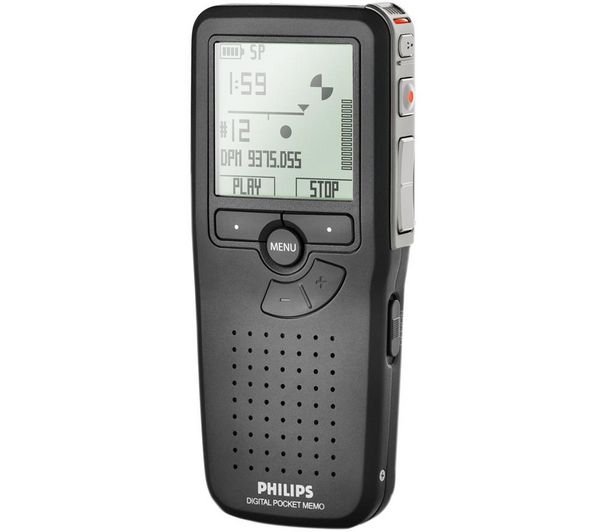 Over the years, styles of dictating important information have improved dramatically. Because of continuous advancements in the field of technology, the way people do things often adapts to ways of offering increased convenience and speed. These improvements are able to give people more free time to do other things like enjoy leisure activities or even take on more projects.
As a society, people are always looking for more ways to add additional time to their day. Making the most of digital dictation equipment can do that when everyone understands the process and what tools are required for the job. Digital dictation equipment can be found at many retail department stores, office supply stores, and on eBay. Since there are various types of digital dictation equipment available to consumers, having the knowledge to be able to choose the one that is best-suited for the task ensures that everyone is able to accomplish what is expected from this type of equipment.
Digital Dictation Overview
Dictation has come a long way since the days where the spoken word was translated by longhand into words. As times began to change, so did the way dictation was taken. It is worthwhile to understand the benefits of digital dictation and what it involves in order to find the right tool for the job.
History of Dictation
Shorthand made the process of dictation shorter since it uses a very abbreviated style for most words. One of the drawbacks to taking dictation by this method, however, is the transcription process. Trying to put the spoken word into dictation form when information is passed along rapidly often caused the dictation taker to make further abbreviations in order to keep up with the person that is dictating.
This often results in the person transcribing the dictation to have to guess what the person dictating actually said. The arrival of dictation equipment on the scene increases productivity dramatically for both the speaker and the person responsible for transcribing it. Digital dictation methods are making this process even more efficient and much easier for the person transcribing it.
The Benefits of Digital Dictation Equipment
Replacing outdated transcription equipment for new digital dictation equipment offers several advantages. Workplaces are more efficient when this advanced equipment is utilised. Digital recorders and digital transcribers make work on both end more productive.
Digital Transcription Recorders
The recording features that digital transcription recorders offer are greatly enhanced compared to their non-digital counterparts. Not only is the voice recording feature better, but the equipment is available in many small lightweight models that makes the compact size easy to transport when travelling.
In addition to these features, utilising digital dictation recorders and transcribers also adds the convenience of offering unlimited voice recording in models that are capable of holding memory cards. This eliminates the hassle of having to use multiple microcassettes that need to be kept track of and sorted properly. Because many of these new digital dictation equipment models also have increased editing capabilities, inserting and deleting conversation elements are extremely easy.
Digital Transcribers
In addition to improved recording features, digital dictation equipment also has enhanced transcription capabilities as well. With many models of digital transcribers available, it is easy to find ones that offer options to label dictation and prioritise it into folders. Being able to stamp dictation with a time and date as well as being able to send items back and forth between emails makes these transcribers a well sought after product.
Increased Overall Value
Another intriguing aspect of many models of digital transcription equipment is the ability to have voice activated digital recorders and transcribers. With enhanced sound quality, tasks can be performed more efficiently because a person does not need to guess what the dictator is saying on the other end. In addition to making a task more effective, the increased workflow speeds also have the additional benefit of making work more productive and cost-effective.
Digital Dictation Hardware
When replacing outdated transcription equipment, digital recorders and digital transcribers can be purchased both separately or together, making the most out of transcription equipment often requires a complete overhaul of existing equipment. Choosing a complete digital transcription kit makes for a more efficient transcription package overall. There are some basic elements that make up complete digital transcription equipment packages. They consist of digital transcription recorders, digital transcription transcribers, and accessories that allow the equipment to function effectively. Finding the right equipment and having all the tools necessary for the job at hand makes owning this type of equipment very rewarding.
Digital Recording
When purchasing a digital recorder for transcription, there are many options available. There are some varieties of digital recorders designed to be less expensive and still produce optimum results. There are also ones with elaborate features as well as ones that are designed for personal use. The table below includes various digital recording types along with general characteristics for each.
| Types of Digital Recorders | Notable Characteristics |
| --- | --- |
| Digital Notetakers | Designed for personal use to take notes throughout the day for such things as reminders or shopping lists; not ideal for workplace as new file is created with each voice recording |
| Digital Dictation | Has features that allow separate folders to store and prioritise information; come with editing functions; easy to use software; some models have buttons that need to be pressed in order to activate voice recording |
| Voice Activated Digital Recorders | Ideal for business purposes; has enhanced audio and editing capabilities; unlimited storage with memory cards, easy to digitally transfer information via electronic sources such as email; more expensive than other digital recorders |
There are various models to choose from with various price ranges and enhanced features. Professional digital recorders are better for business purposes as technologically advanced models offer the best features.
Digital Transcription
Transcribers often receive digital recordings via email. Often, these transcription machines support only one or two audio formats. Before choosing transcription equipment, it is important to make sure the one chosen supports the file format that the digital recordings are received in. In order to obtain the most flexibility from digital transcription machines, it is a good idea to purchase one that is capable of supporting all formats, such as a universal transcription system. This is especially ideal if digital recordings are supplied from more than one host since not everyone uses digital recorders with the same format.
Digital Transcription Accessories
Digital transcription kits are a great way to get all of the accessories that are needed to get digital transcription equipment up and running. For those people who only need to replace or add an item or two to their digital shopping list, there are many items that can be purchased separately. With continued daily use, many parts of the digital transcription system wear out. If a digital transcription foot pedal wears out, it is easy to just replace that part instead of the whole unit. The same holds true for purchasing transcription headsets. Audio converters usually come with digital transcription equipment when it is purchased, but if this wears out, it too can also be replaced. Spare batteries for digital transcription equipment are also nice to have on hand.
How to Buy Digital Dictation Equipment on eBay
Locating digital dictation equipment on eBay is a very easy process. Although there is more than one way to locate your items, one of the common methods of finding them is by entering a search on the eBay homepage. If you want to replace one particular item instead of buying a whole dictation system, searching for an individual item only requires entering important keywords into the search query box at the top of the page. For example, if you need a digital audio converter, type in those keywords and click on the search button. In addition to search from the eBay homepage, a search may be entered from the top of any web page on this site.
Searching by category is also another way that the most relevant items are returned to you. If you want your item choices to be even more specific, you can enter item specific informational keywords into a search query box. In addition, you can also take advantage of more filtering option by using the advanced search option feature and shop by filters that include seller, location, brand, and price among other things.
Conclusion
Making the most out of digital dictation equipment sometimes requires obtaining information on the subject before making a purchase. There are many benefits that come with using digital dictation equipment, such as ease of use and storage and unlimited audio features. In addition, finding the right dictation hardware that allows for transcribing audio in various formats is beneficial when a transcriber receives transcription work from a variety of clients or bosses.
Understanding the benefits derived from obtaining the right digital dictation features can greatly increase productivity when the correct hardware tools selections are made. Even purchasing more elaborate and expensive equipment and accessories can still be cost-effective if the selection is made properly and suits the characteristics of the work to perform. Being armed with the correct knowledge before shopping for new digital dictation equipment is one of the best ways to get the most overall value and satisfaction from making such a purchase.