Maple and oak are both hardwoods used to make high-quality solid wood tables. Each wood offers varied characteristics that affect a table's appearance and style. A comparison of these attributes helps buyers make an informed decision when choosing between maple or oak tables for a dining room.
Maple Tables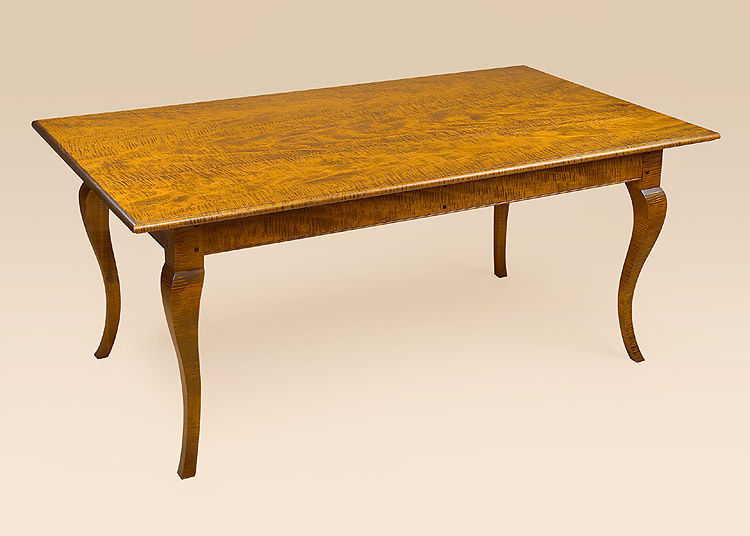 Maple tables may use one of two types of maple: soft or hard maple. Hard maple, also called white maple, is roughly 25 per cent harder than the softer variety, sometimes called red maple. Therefore, maple furniture made of the former is generally more expensive. Very durable, hard maple features a fine texture with a straight grain pattern that is sometimes burled, wavy, or curly. Its light tone makes stain colours stand out, but also makes it less suitable for dark stains. Maple is harder to work with than oak because it tends to twist or split on cutting. However, maple dining tables present an attractive finished look when complete. Being light in colour, they tend to brighten up a room. Soft maple is often used for contemporary furniture designs because its uniform texture results in a clean look.
Oak Tables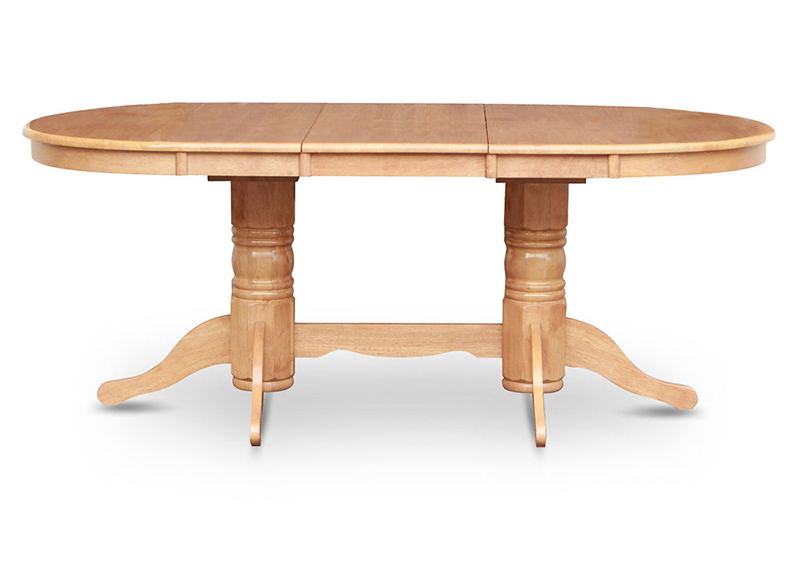 Oak tables feature one of the most common woods used for hardwood furniture because of its attractiveness and durability. The grain depends on the way oak is cut. Flat sawn oak has a straight, open grain with a rough texture. Quarter sawn oak offers a unique textured pattern of tight grain. Though oak is one of the harder woods, it can be softer than some species of maple. However, woodworkers enjoy using it because it is predictable and does not twist or split, resulting in less wastage. Oak tables are sturdy and require minimal maintenance, ideal qualities for a dining table. Moreover, they resist surface stains and scratches. Though oak furniture is often traditional in design, buyers can find more modern styles. Oak tends to add warmth to a room's decor because of its beauty and colour. Options include expensive handcrafted tables and more affordable options. Buyers can also find oak dining table sets complete with matching chairs, as well as other oak furniture, including oak sideboards and coffee tables.
Making a Choice
Both maple and oak dining tables are excellent choices. They are both hard, durable, and wear-resistant, standing up to the constant use dining tables experience. Both types are also available in price ranges to suit different budgets. Ultimately, the choice comes down to the appearance a buyer prefers: oak's traditional, elegant look that adds warmth and character or maple's cleaner, brighter, and sometimes more modern appearance.