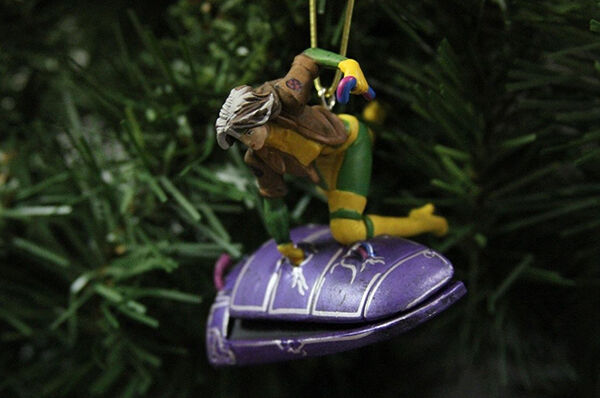 Making her first appearance in 1981, Anna Marie is unable to touch others without harming them. Going by the name Rogue or a plethora of other aliases, the runaway joins the X-Men on unbelievable adventures. Today, you can purchase all kinds of X-Men Rogue products thanks to Rogue's never waning popularity.
Marvel X-Men Rogue Comics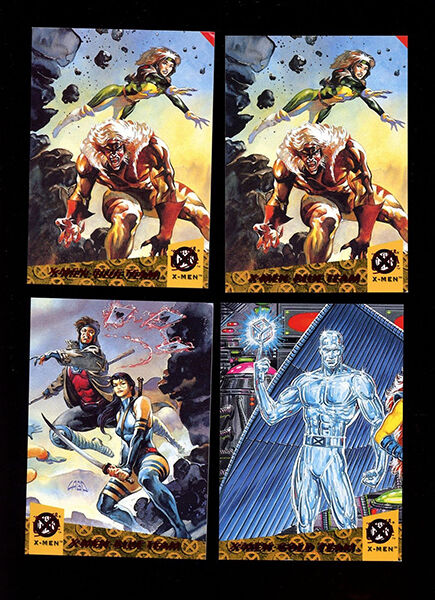 Rogue is a recurring character in the Marvel X-Men comics. She appears in most issues starting with the 10th issue of Avengers Annual. Collecting comic books is a common hobby around the world, and people who truly love Rogue can put a unique spin on collecting. Try collecting only issues where Rogue appears. Although this is many issues of Marvel X-Men, it is not all of them.
Marvel X-Men Rogue Costumes
Traditionally, Rogue wears a neon green and yellow costume with gloves and knee-high boots. The fringe of her hair is white, whereas the rest of her locks are brown. To properly dress up as X-Men Rogue, you need a wig or hair dye. There are many mass-produced Rogue outfits for sale, in addition to one-of-a-kind outfits. Do not forget to avoid touching people once you are dressed up as Rogue. Her mutant powers can kill.
Marvel X-Men Rogue Action Figures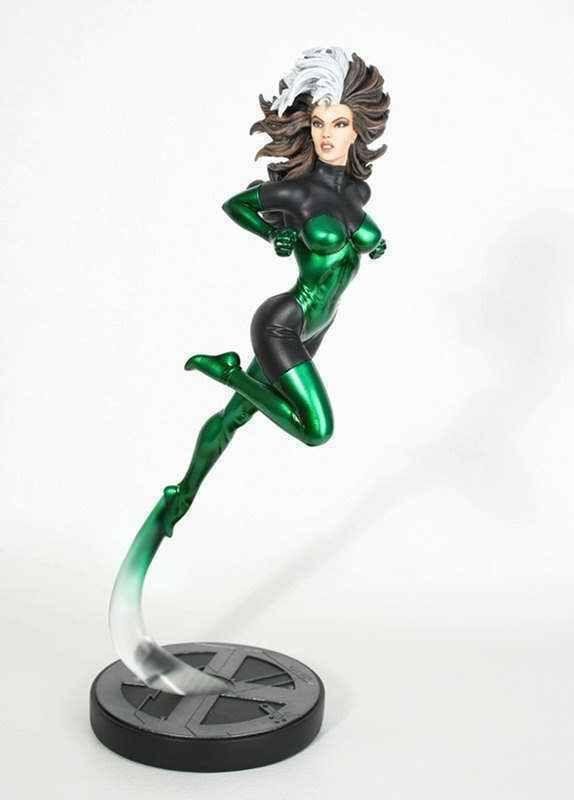 Rogue action figures typically feature her signature jumpsuit and yellow gloves. Despite this, Marvel action figures can look drastically different due to their varying poses, accessories, and material. You can collect Rogue action figures from the 1980s to now, as the figures are still being produced. The character is only a few decades old, so even the oldest action figures are fairly budget-friendly. Once you've collected a few Rogue action figures, consider investing in a storage container or shelves to display them.
Marvel X-Men Rogue Films
Rogue's story deviates a bit in the X-Men motion picture trilogy; for example, in the film, her name is Marie D'Ancanto, and some of her background is never told or is glossed over. In addition, Marvel abandons her traditional costume in favour of an all-black jumpsuit. Anna Paquin plays the role in all three films. Rogue fans likely make a point of seeing the film in theatre, but collecting all the films on DVD is another option.
Marvel X-Men Rogue Accessories
If you are not a fan of comics, action figures, or costumes, there are still thousands of X-Men Rogue products to explore. T-shirts, shoes, and belts are common Rogue-themed clothing. You can also purchase toys, bedding, and even kitchen items like glasses, mugs, and aprons. Rogue is a fan favourite, so her face or signature colours are found on nearly everything.