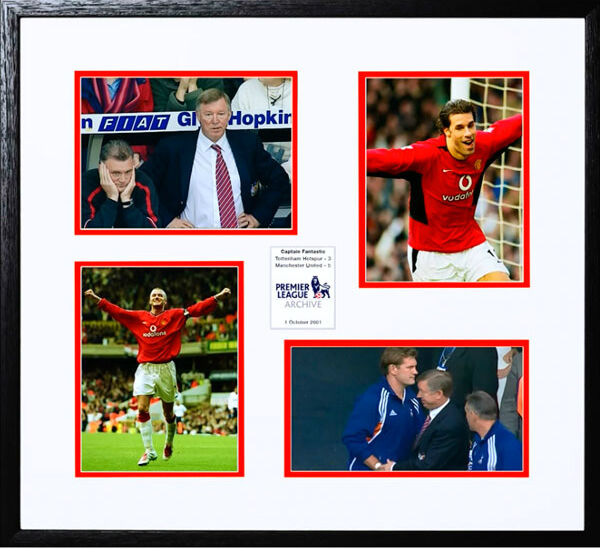 Match Attax are not simply football trading cards,, they are also a game of their own. Where traditional trading cards are passive collectibles, Match Attax adds a tactical game to the hobby of collecting cards. Now fans can not only collect their favourite stars, they can also play them against their friends. It is a great way for children and adults to build interest in the world's favourite sport as they build their own teams and compete head to head. Match Attax combines the thrill of competition with the joy of collecting. Those fans who only want to collect the cards can do just that, while those who want to take a more active role can not only collect the cards, but also play the game. It adds a whole new dimension to a hobby that has been around for decades, and has helped bring even more fans to the game of football.
History of Football Trading Cards
While they may now be popular with the young, football trading cards did not start out that way. In fact, the first football trading cards were released in 1898, by Marcus's Tobacco and found in cigarette packs. By 1958, they had moved to bubble gum from cigarettes and the trading card market had become an institution. In fact, it was so popular that football trading cards were issued every year after 1958 with the exceptions of 1985 and 1986. Football cards had become as much a part of the sport as boots and balls.
History of Match Attax
Although football cards date back over a century, Match Attax are of a more recent vintage, having been introduced in 2007. That was the year that Topps, the manufacturer, obtained the exclusive rights to produce trading cards and stickers for the Premier league from Magic Box, the producers of "Shoot out". With the combination of collectibility and rapid play, the game quickly took over the schoolyards of the nation, and rose to the top of Topps' product line. The initial three year agreement was extended for another three years in 2010, and today, there is no sign of it ending soon. The combination of inexpensive card packs, the draw of the Premier League, and the fun of playing the game itself has proved to be an irresistible combination for football fans.
Types of Match Attax Cards
As with all collectible card games,, Match Attax cards come in several different availability levels, ranging from the most common and least expensive, all the way to some of the rarer and more expensive cards, which can cost as much as a trip to the match for the entire family. The good news is that almost any card can be found in the right random pack, but there is no way to tell exactly which cards are in any given pack before the buyer opens it. Most cards are available in sealed packets of five cards each. In addition to the regular Match Attax cards, there are also Match Attax Extra cards, which are released in January and reflect changes made within the league in the first part of the season. While the Extras make up a smaller set, these cards are normally sold in packets of 10, as opposed to the five sold in the standard set.
Standard Match Attax Packet
The standard packet contains most of the cards. Each sealed packet provides a random assortment of five cards which can include such special cards as Super-skill cards, Star Player and Star Signing foil cards, Man of the Match Cards, and Premier League Legends. There are also 100 Club Special cards that can be found in these packets which ultimately form the building blocks of any collection.
Match Attax Starter Pack
This pack contains all a fan needs to start a Match Attax collection, from the playing pitch to a hardbound binder to store the cards. It also includes a collectors wall chart to track the collection as well as a Limited Edition card and a special referee card. Two standard Match Attax packets round out the collection.
Match Attax Collectors Tin
The collectors tin is a great way for any Match Attax fan to build a collection. Each tin contains no less than 51 Match Attax cards, including four foil cards, a Man of the Match, a Legend card, and a Special Limited Edition card. It also includes a game chip and the rules.
Match Attax Extra Packet
This packet holds 10 cards, up from the regular five, including Hat Trick Heroes, Captains, and all the new signings and squad updates. It also can include a new Man of the Match series or Hundred Club Player. These packets are any fan's best resource for keeping their side up to date.
Match Attax Extra Starter Pack
This pack includes a new wall chart to reflect the updates, a binder to store the cards, and 10 player cards including an Exclusive Limited Edition. These are a great way for fans to know exactly what they need in order to bring their squad up to date.
For those who are wondering where they can find different rarities of cards, the following table should help:
| Card Type | Found In |
| --- | --- |
| | All |
| Super-skill | Match Attax Packet |
| Star Player | Match Attax Packet |
| Star Signing | Match Attax Packet |
| Man of the Match | Match Attax Packet, Collector Tin, Match Attax Extra Packet |
| Premier League Legend | Match Attax Packet, Collector Tin |
| Club Special | Match Attax Packet |
| Referee Card | Starter Pack |
| Limited Edition | Starter Pack |
| Special Limited Edition | Collector Tin |
| Hat Trick Hero | Match Attax Extra Packet |
| Captain | Match Attax Extra Packet |
| Hundred Club Player | Match Attax Extra Packet |
| Exclusive Limited Edition | Match Attax Extra Starter Pack |
The great benefit of the sealed packet with random cards is that it is possible for people to obtain even the most valuable cards without having to pay market value. Therefore, it levels the playing field for all fans.
Buying Match Attax Trading Cards
The easiest option for those wishing to buy Match Attax trading cards is simply to buy the packets. They offer the thrill of discovery for any fan opening the packet, and a wide variety of cards, even some of the rarest and most valuable. The only problem is that sometimes a fan may want one specific card, and not want to go through the tens or dozens of packets it may take to find that particular card. Some players may even be so unlucky that they can never get the one card they want through random selection.
Luckily for those players, there are ways to buy a single specific card, although the price of the more desirable ones may be higher than it would be in a random packet. The key when buying single cards is knowledge, knowing which exact card one is after and its value. This knowledge makes it much easier to recognise a great deal, and avoid those cards which are over-priced.
Buying Match Attax Trading Cards on eBay
eBay is a fantastic place to buy Match Attax trading cards.. You can find everything from packets, tins, and starter packs to just the one specific card you want. All you have to do is put the card you want in the search box. You can find a search box on every eBay page, and watch the results fill your screen. Then, once you have your results, you can use the filters in the sidebar to narrow them down to just the ones you want. You can filter by price range, location, even the condition of the card to make sure you are looking at just the Match Attax cards you want. The next step is to sort them so that the cards that best fit your needs are at the top of your screen.
After you have your results narrowed down, the next thing to do is find the right seller. The place to do that is their profile page, where you can see both their feedback and location. You can also see if they offer bundles of multiple packs or packets so you can save on shipping, or even allow local buyers to pick up their Match Attax cards in person.
Conclusion
Match Attax trading cards combine the excitement of Premier League football with the fun of a card game. The game appeals to football fans and players of all ages, with everything from the thrill of not knowing which cards are in the packet to the satisfaction of beating a friend. Interested buyers can look for the one specific card to fill out their collection, or buy the entire collection. One thing all buyers should remember, especially when looking for certain cards in random packets, is that some cards are only in certain kinds of packs. The Hat Trick Heroes can only be found in the Extra packets, while the Super-skills cards are only in the regular five-card packets. Knowing things like this makes it easier to buy with confidence, because knowing which cards are in which packets is the key to making informed buying decisions. Anyone can enjoy Match Attax, and anyone who takes the time to know what they are buying can find great deals on just the cards they want.