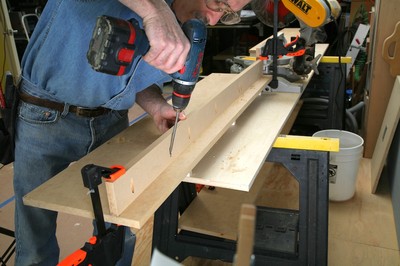 This is a crucial consideration for both the professional tradesman and the enthusiastic DIYer. The benefits of getting it right are many and highly valuable, including achieving the best result within the quickest time through the intended accessory performance and with least effort.
The costs if wrong decision taken can be considerable. The work piece can be ruined – if too much swarf is removed too quickly, poor control like slipping or sliding causing unintended damage. The accessory itself can be damaged beyond repair or worse could fail and present a serious accident risk.
Start by understanding the substrate or stock at hand. Be sure also of both the result you want to get and what is possible from the most appropriate accessory. Read any manufacturers guidelines for the tool and follow them to avoid unnecessary difficulties.
For example, dry diamond cores are specifically intended for drilling large holes in a variety of abrasive building material, but definitely not for doing the same in metals where the correct choice is a cobalt holesaw.
Angle grinders fitted with
diamond blades
can used for cutting a very broad range of substances, but only a segmented blade should be utilised for stone, concrete, brick or similar. For ceramics, slate and quarry tiles and even terrazzo, only a continuous blade is suitable.
Usually
mitre and chop saws
are devoted to cutting wood, but if you want to cut something else change the blade. Those specifically designed for aluminium, plastic and even steel are readily available.
Working with Tiles & Ceramics
Difficult tiling such as porcelain - being much stronger throughout than conventional ceramics - require higher breaking forces and demand highly advanced drilling bits. Even the toughest masonry or normal tile drill bits are rendered useless and potentially dangerous through overheating in just a few minutes so never attempt it.
Ensuring exactly the harmonisation of accessory and material is quite simply going to help optimise the end result and maximise tool life.