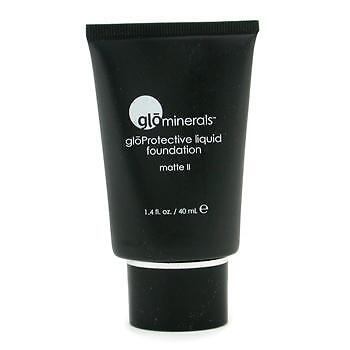 Buying the right foundation is essential to achieving a professional look with makeup. This is especially true when going for a matte finish. Foundations come in six different forms from powders to liquids to solids, and everything in between. Each type of foundation has certain advantages and disadvantages which should be considered by anyone who is shopping for a matte finish foundation. There are also three basic levels of coverage where foundation is concerned, and this also plays a big role in deciding on the best product for a matte finish.
The tone or shade of foundation needed, depends on skin tone and undertones of the user. Understanding these three factors, and making the right decisions beforehand, can make finding a matte finish foundation an easy process. Matte finish foundations can be found at department stores and beauty supply shops, as well as online on eBay. By shopping knowledgeably for a foundation, one can achieve the clean smooth matte finish look admired by stylists and fashionistas everywhere.
Types of Foundation
There are no less than six kinds of foundations, not counting the variations of the most basic types. The basic foundation types are liquids, creams, powders, cakes, sprays, and cream-to-powder foundations. There are also mousses and various waterproof formulas that can be used to create a matte finish as well. The matte finish is ideal for those who have normal to oily skin. However, those with dry skin can also achieve the look without the face looking parched or powdery, by simply using the right type of matte foundation.
Powder Matte Foundation
A powder foundation is good for those who have oily skin because the powder tends to absorb most of the oil on one's face. In fact, the vast majority of powders are intended to give a matte finish, and there are just a few on the market that can help one attain a dewy or luminising effect. Powders typically come in two forms and the differences are important to note. The two main types of powders are loose powders and pressed powders. They are sometimes considered the most beginner-friendly, since it is the easiest way to achieve a uniform look. However, too much powder stands out and can give a caked-on appearance with oily skin.
Liquid Matte Foundation
Liquid foundations can be water-based or oil-based. Those with oily skin or combination skin should avoid the oil-based liquids and look for a water-based foundation, sometimes called 'oil-free' foundation'. Those with dry skin, or wrinkles, can use an oil-based liquid foundation to moisturise the skin and give it a matte finish at the same time.
Cream Foundations
Cream foundations are generally thick and contain oils. These are great for very dry skin but typically have too much oil for other skin types. The coverage is also usually quite heavy and can be used to cover many imperfections, unlike powder foundation which is much lighter. A lighter cream texture is also available in the form of mousse foundations. The texture of mousse is in between that of a cream and a liquid.
Cake or Stick Foundation
A cake is the most solid foundation type, and provides the heaviest coverage. It is often used by professionals who are in front of a camera for extended periods of time since this kind of foundation can hide the most imperfections, while lasting quite a long time. A stick can also be used for lighter easy-to-apply coverage: simply apply the stick across the cheeks and use the fingers to apply the foundation evenly.
Spray Foundation
Sprays are often used for those with sensitive skin. They provide a very thin liquid texture like a light mousse. A spray is too messy to apply directly to the face, but is easily applied with a brush or the fingers after spraying onto the palm of one's hand. Sprays are also useful for a quick touch-up when one is needed.
Cream-to-Powder Matte Foundation
A cream-to-powder foundation usually comes in the form of a pressed powder. Upon application, the powder becomes creamy and then dries quickly, giving a powder-like effect. The advantage of using these cream-to-powder foundations is the easy and flawless application, and are best suited for those with normal or combination skin.
Coverage
Coverage is the next defining characteristic of a foundation . There are three levels of coverage and each product is specifically made to provide a certain level of coverage. The three levels of coverage are sheer, medium, and full coverage.
Sheer Coverage
Sheer coverage is for those who wear a minimal amount of makeup, or when a bare look is desired. Sheer foundations have very little pigmentation and generally give the skin an even tone. However, they do not cover imperfections. The lightest coverage is provided by tinted moisturisers but these may not be a good option for those with oily skin.
Medium Coverage
A medium coverage foundation has more pigmentation, and can cover imperfections like uneven colour or small spots. Used with concealer and other makeup, medium coverage is generally enough for everyday use.
Full Coverage
Full coverage foundation is too heavy for everyday use for most people. It is frequently used by those who have careers in front of cameras, such as models and newscasters. Apart from such situations, a full coverage foundation is useful for special occasions, such as a formal dinner or a wedding. As one might imagine, full coverage means that all imperfections are covered by the foundation to help give the skin a clean and flawless look.
Skin Tone and Matte Foundation Colour
Matte foundations are found in nearly every shade in order to match every skin tone out there. However, these shades vary among brands quite frequently. To find the right shade, it is first necessary to determine if the skin tone is warm, cool, or neutral. Next, one has to know how to match shades to one's face. Once the correct shade and brand have been determined, the foundation can be bought in a variety of ways, including online on eBay.
Skin Tone Definitions
Skin tone is usually divided into three categories: warm, cool, and neutral. Warm skin tones have yellow undertones, while cool skin tones have more pinkish hue. Neutral skin tones usually lean one way or another. Some brands label these foundations 'NC' and 'NW', meaning 'Neutral Cool' and 'Neutral Warm'. One common test to find the skin tone, is to look at the veins in the forearm. If they look blueish, the skin tone is probably cool. If they look greenish, the skin tone is most likely warm. If the colour is hard to distinguish, the skin tone might be neutral.
Some brands do not categorise foundation colours by skin tone. These foundations often have names like 'Mocha' and 'Ivory'. When this is the case, it is necessary to test out the colour and look for yellowish and pinkish tones.
How to Test Foundation Colours
The traditional advice on testing foundation is to apply a small amount to the wrist or forearm. Today, most beauticians agree that this is not the best way to test a colour since the face is often a different shade from the arms. In fact, every face has a number of shades, from the temples and nose to the chin and cheeks. The correct foundation colour is usually an average of the different shades found on the face. This colour darkens the light spots, lightens the dark spots, and gives the face a uniform look. Foundation is best tested near the jawline. Choose a place that is in between the lightest part of the face, often near the cheek, and the darkest part and then apply a small amount of a few different shades to each. Then check the marks with a mirror outside, in natural light. The mark that is the hardest to see is the correct colour.
How to Buy Matte Finish Foundation on eBay
Buying matte finish foundation is simple online. Even the hard-to-find shades are easily available and online sellers offer competitive prices. Sites like eBay make it easy to find a reputable seller, taking all the guesswork out of internet shopping. For this reason, eBay is a very popular place to find all kinds of makeup and accessories.
Once you know the shade of foundation you need, simply start on any eBay home page and enter the search term 'matte finish foundation' into the search box. You may then refine the search by choosing the correct category and subcategory. There are also other criteria you can use to refine the search, such as price and brand e.g. Bare Minerals. This makes it simple to find just the foundation you want.
Colours may show up differently on the screen than in real life, so do not rely on pictures to get an idea of the shade of the foundation. It is a good idea to ask the seller any questions you might have before buying. Experienced sellers should be able to tell you how the shade compares to other shades, or even brands that you might be familiar with. Be sure to check the seller's feedback score as well as the return policy.
Conclusion
A matte foundation gives a clean smooth finish that is highly desired by fashionistas, especially those with naturally oily skin. Buying a matte finish foundation for the first time can be a daunting task as there are so many types of foundation to choose from. The market is overflowing with powders, liquids, creams, mousses, sprays that all claim to achieve a matte finish. The choice between these should be based primarily on skin type.
Those with dry skin should look for matte finish foundations that hydrate and moisturise the skin, like many creams and oil-based liquids. Those with oily skin are better off using powders and water-based liquids on the other hand. Secondly, one has to choose between sheer, medium, and full coverage foundations. Sheer to medium coverage is the most common choice for everyday use. Lastly, one has to choose the correct shade. The right shade for a foundation is the one that most closely matches the face. Buying a matte finish foundation is simple online once a person knows the shade needed. The widest selection and lowest prices are found on eBay, the world's leading online marketplace.