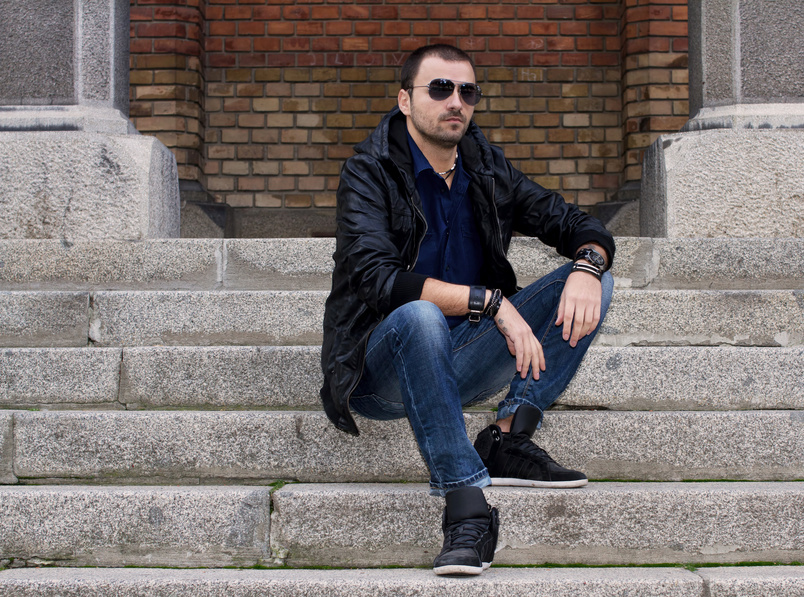 Stylish, well-made, and durable, Diesel jeans are appropriate for work and fashion. While buying a pair of men's jeans based on your waist is easy, you might need help with choosing from any of the many options available from Diesel. Learning the basics before shopping helps you choose the right pair of men's Diesel jeans for your wardrobe.
Men's Diesel Jeans Sizing
Designer labels, including Diesel, usually go with their own sizing chart, which means that the fit of Diesel jeans may be different from the fit of other jeans that you own. The fit also varies from model to model, so familiarising yourself with the sizing chart allows you to purchase Diesel jeans that fit. Fitted styles can be considerably smaller than regular styles, and loose fit styles are often bigger than the standard size. Remember to pay attention to the length of the inseam when checking the size.
Style and Fit of Men's Diesel Jeans

Diesel sells several different types and fits of jeans with different cuts. Their standard fits include skinny, regular, and loose, with each size having progressively more room in the thigh. Diesel offers rise measurements that vary between low and high, with the low sitting right on the hips. Leg designs also vary and include skinny, straight, boot-cut, flared, and cargo, which are typically wide-leg. If you are unsure of which jeans are most flattering on you, consider which styles you like on other people, and consider the room in the hips and thigh based on the size of your own body. The models in the Larkee line are the most popular everyday jeans from Diesel, while the Zathan line features relaxed fit jeans.
Men's Diesel Jeans Campaign
Diesel sells their jeans in 'campaigns' or collections. The DNA Collection, and its spin-off, the DNA Mutation Collection, are very popular with consumers. JoggJeans, Blue EyeCons, and Essential Denim are also options to consider. Diesel typically uses a style guide for each collection. For example, the Essential Denim features everyday jeans in basic cuts and styles that are as versatile as possible. Like choosing style and fit, choosing the specific line is mostly a personal consideration.
Special Edition Men's Diesel Jeans

Diesel offers limited edition jeans in specific cuts, styles, and colours every year. In early 2014, the Special Edition Diesel Jeans were two Thavar models, one in ripped black, and one in very light blue. The Special Edition jeans change with every update of the Diesel line.