After habitually wearing Oxford and Derby shoes to work, finding the right men's formal slip-on shoes may seem like quite a chore. When it comes to business attire, globalisation has changed expectations without always offering sufficient direction. The reality is that the general rules remain the same, and quality leather shoes in black and brown with leather soles are always in style.
What Makes a Shoe Formal?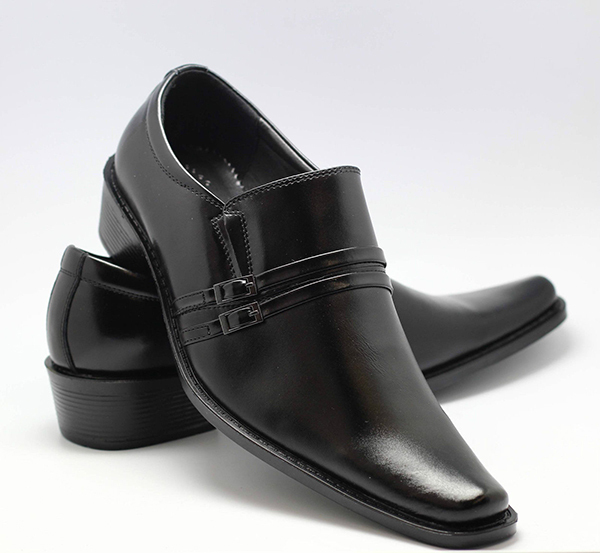 Formal shoes worn with business suits often stick to traditional styles with laced uppers made of fine polished leather and leather soles. Men's slip-on shoes have gained acceptance in the business world partly because so much business is done in Asian countries where removing shoes indoors is a sign of respect. A formal slip-on, such as an Oxford or Derby, consists of fine polished leathers and leather soles, and several designs have become standard office wear.
Side Gusset Formal Loafers
Cleverley calls these formal slip-on loafers 'elastic sided shoes'. They differ from conventional loafers because the leather uppers attach to the sides of the shoes using sturdy, elasticated fabric on the inside. This allows the top of the shoe to flex upward while walking to accommodate feet with high arches or insteps. It also holds the shoe in place with none of the slippage sometimes experienced with other loafers. Business travellers to the U.S. may encounter questions because in that country, the shoes sometimes conceal orthotic devices. Side gusset loafers are very common in Europe.
Tassel and Strap Loafers
As business people know, putting a pence in the strap of a shoe is a business faux pas, and it creates a TSA holdup at check-in. Without the coin, a strap loafer, or penny loafer, in top grade leather with a leather sole works well with any business suit. Additionally, quality tassel loafers are common in the office. Both penny loafers and tassel loafers feature moccasin toes or standard toe boxes and are available in black, brown, cordovan, and other colours.
Monk Straps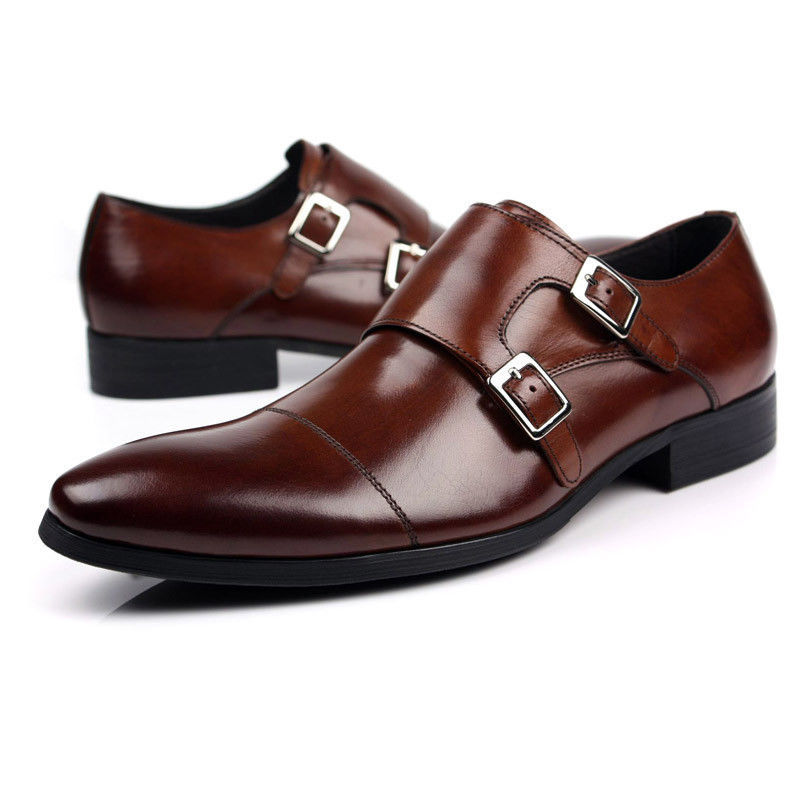 Monk shoes got their name from their origins. The design comes from monks' buckle-fastened boots and shoes. In contemporary versions, the primary buckle fastens at the top of the high tongue, and the shoes sometimes have more than one buckle. The monk strap is an unconventional, but acceptable, choice for business footwear.
Colour and Material Considerations
Business shoes must match belts and look good with the suits chosen. Formal slip-on shoes should never be suede. Shoes like suede Gucci loafers are better as casual wear. Choosing an Italian leather shoe with a woven upper is appropriate in businesses where less conservative styles are the standard.